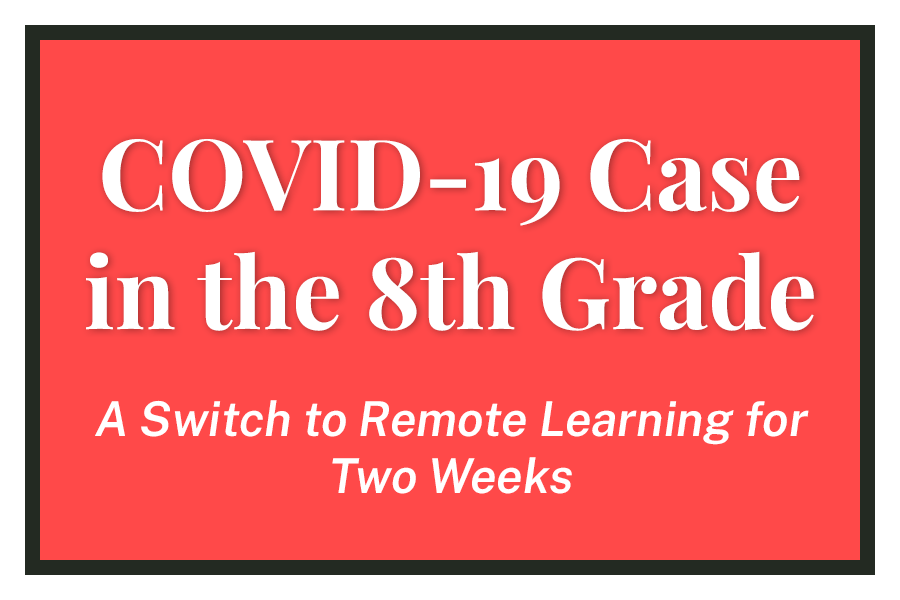 Jacob Boxerman
On October 4 at 9:32 p.m., while students finished up their homework or got ready for bed, Parker parents received an email that a student in the Middle School tested positive for COVID-19 — and many of their children would begin remote learning the next day. 
To prevent a complete shutdown in the case of an exposure to the coronavirus, the Middle School in-person learning has occurred in strict pods with no contact between students in different sections. Following CDC, IDPH, and Chicago Department of Public Health guidelines, all students in the section of the affected student and employees who "taught or worked closely" with the student, as stated in the email from the school, will be quarantined for the next 14 days, and can return to school on Monday, October 19. Additionally, students whose families elect to learn remotely will also be staying home, while others in the three unaffected sections will come to school.
Additionally, starting October 5, all 8th grade teachers will begin teaching their classes on Zoom while quarantining. However, students in the unaffected sections are permitted to return to school and attend their virtual classes while in their "learning spaces." Physical education classes will occur for students in-person and on campus.
The email addressed the uncertainty for the first day of returning to remote learning. "Because tomorrow will be the first day of quarantine for faculty, too, there will undoubtedly be some asynchronous time for students, and a few faculty unavailable," the email said. "It will not be a typical day." The email also provided requirements for quarantining, including self monitoring symptoms, wearing a face covering while in public, and, if possible, quarantining separate from family members.
Additionally, to maintain safety of students who are continuing to attend school, the email asked for assistance with contact tracing, gaining information that will remain confidential but will assist the school in quarantining individuals who have been exposed. "The scope of contact tracing at school will be limited to information that is relevant to the Parker community in order to anticipate any quarantine action that may be necessary," the email said.