Socially Conscious
SJ Committee Hosts Q & A with Non-Profit Organizations
Social Justice Committee brought in six different charitable organizations to speak to Upper Schoolers about their missions during Student Government and lunch on Friday, October 19th.
The organizations featured were Housing Opportunities and Maintenance for the Elderly, Cradles for Crayons, The Night Ministry, Well of Mercy, Chicago Books for Women in Prison, and Inspiration Collaboration.
Afterward, Rebecca Zeien, representative of Well of Mercy, and Community Engagement Coordinator for Cradles to Crayons Amanda Marks answered students' questions in a more intimate roundtable during U-Lunch, discussing topics like the founding of their organization and how they've evolved since.
Cradles to Crayons is a non-profit that provides homeless and low-income children 12-years-old and younger with supplies and clothing they need to "thrive – at home, at school and at play," according to its mission. Founder Lynn Margherio launched the organization in Boston in 2002, and since then, it's expanded to serve students in Philadelphia and Chicago.
Well of Mercy aims to provide a secure home for single, pregnant women "when they've been abused, when they've been abandoned, when they're broke and broken," as stipulated in its mission, to set them on a course for stability and success. The eight-year-old organization founded by Mary Zeien also offers counseling, group support, career mentoring, work opportunities, a family setting that encourages bonding with other residents, and social events that develop life skills.
Senior Sarah-Jayne Austin started planning the program over the summer. "I started by asking the social justice representatives if they knew of any organizations in the city that they liked or were inspired by," Austin said. "From there, I emailed those organizations along with others I found through a bit of research. I probably emailed over 15 organizations but of course, not all responded or could attend. The six organizations who came are the ones who had availability and interest in connecting with Parker students."
During the roundtable, a multitude of topics was covered, including how not-for-profit organizations can stay in business and the challenges they face. While Austin did enjoy working to bring nonprofits to Parker, she wasn't entirely pleased with the final result.
"While I am happy with the discussion that was had, I do wish more people came," Austin said. "I understand that people have busy schedules, but often it's hard to get the community to care about things without pizza or some form of credit. I just hope for future events, especially ones where people from outside of Parker come to talk to us, more students take the time to engage."
About the Writer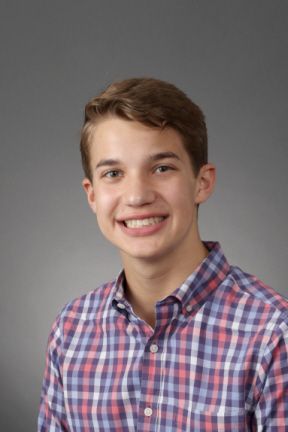 Zach Joseph, Editor-in-Chief
Zach Joseph is a senior in his fourth year on the staff of "The Weekly," and is ecstatic to be serving as an Editor-in-Chief for the 110th year of "The...