Two Years Later
Special Counsel Robert Mueller Ends Russian Probe Investigation
The FBI merged their investigation of Russian meddling in the 2016 Presidential Election with their investigation of obstruction of justice committed by President Trump on January 11th, 2017, following the firing of FBI Director James Comey. Four months later, Deputy Attorney General Rod Rosenstein appointed Robert Mueller in charge of the Special Counsel, in order to determine whether there was any Russian interference in the 2016 election.
Twenty-two months later, on March 24th, Special Counsel Robert Mueller ended his investigation and Attorney General William Barr released a four-page summary of Mueller's over-300-page report. The investigation exposed the extensive efforts Russia put forth in order to influence the 2016 election and that multiple Trump associates lied about their contacts with Russian officials and others with ties to Moscow.
According to Barr's summary, Mueller has not declared beyond a reasonable doubt that Trump's campaign conspired with Russia to help Trump's chances, nor has he identified whether the President obstructed justice in the form of firing former FBI Director James Comey or pressuring Comey to "go easy" on Michael Flynn, the former White House National Security Advisor.
When Barr's summary was released to the public, President Trump commented, despite the fact that Barr's summary explicitly stated otherwise, that Mueller's investigation gave him "complete and total exoneration."
Upper School History Teacher Dan Greenstone felt that the conclusion of the investigation was fascinating. "I think it's interesting, but I'm really not sure what to make of it," Greenstone said. "I think that until we see the report, or if we're even allowed to see the report, I'm really not sure we will have a sense of what Robert Mueller and his team discovered."
Greenstone feels that he is happy with the results. "I'm glad that he concluded that the Trump campaign didn't conspire with Russia in the election, but it sounds like the evidence on whether Trump obstructed justice was complicated," Greenstone said, "and if there is some evidence to suggest he did, so I look forward to learning more about that."
On his way back to Washington D.C from Florida, after reading Barr's public letter about the investigation, President Trump said, "There was no collusion with Russia. There was no obstruction and none whatsoever."
Despite the attention that Trump has been getting as a result of this investigation, Greenstone does not feel that this will negatively impact him. "You know, I'm a political junkie and I monitor the polls pretty carefully, and there's not much change in how the public views Trump after this report," Greenstone said. "When all the suggestions, some of which seem to maybe have been wrong, that Trump did conspire with Russia, were published in the news outlets, that didn't really seem to change the way people viewed him either. I actually think politically, I'm not sure it has a huge impact."
The report has had a considerable impact on Congress. Trump and Republican legislators have targeted Democratic Chairman of the House Intelligence Committee Adam Schiff for assuming that Trump colluded with the Russians. On Monday, March 25th, the Trump campaign distributed a memo to TV producers that severely questioned Schiff's credibility, in addition to Trump accusing him of, "knowingly and unlawfully lying and leaking," in regards to the Mueller report. The GOP has called on Schiff to step down as chairman, and—on March 28—Schiff responded with a speech in front of the House Intelligence Community.
Despite the close of this investigation, multiple federal investigations into Trump's business, administration, and even himself continue. The Justice Department will continue its investigations into many aspects of Trump's life, including the probe into the Trump inaugural committee's donations and spending. The House announced, after the Cohen hearing, that they will concurrently investigate Trump.
Greenstone feels that this is not the end of news concerning Trump and his investigations. "I also think there's a lot more evidence not just in the Mueller investigation but in other ongoing investigations of corruption and abuse of power by Trump and the Trump administration and the Trump inaugural committee," Greenstone said, "so I don't think all of Trump's legal problems have gone away."
About the Writer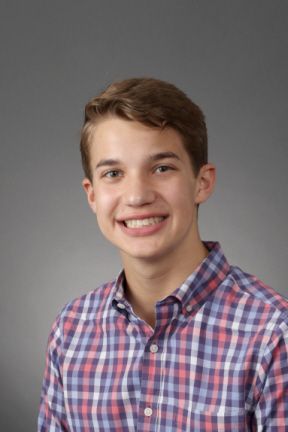 Zach Joseph, Editor-in-Chief
Zach Joseph is a senior in his fourth year on the staff of "The Weekly," and is ecstatic to be serving as an Editor-in-Chief for the 110th year of "The...