Head to Head: Are The Bad Online Days With No Office Hours Worth The Two In-Person Days a Week?
April 2, 2021
Editor's Note: The writers of these articles are aware that the schedule they are talking about will no longer be in existence following spring break. The school is moving to a schedule of five in-person days a week, leaving the issue of two hard days of online school and two days of in-person school obsolete. Both writers still wanted to share their opinions about the current schedule.
Head-To-Head: Are The Bad Online Days With No Office Hours Worth The Two In-Person Days a Week? — Yes, They Are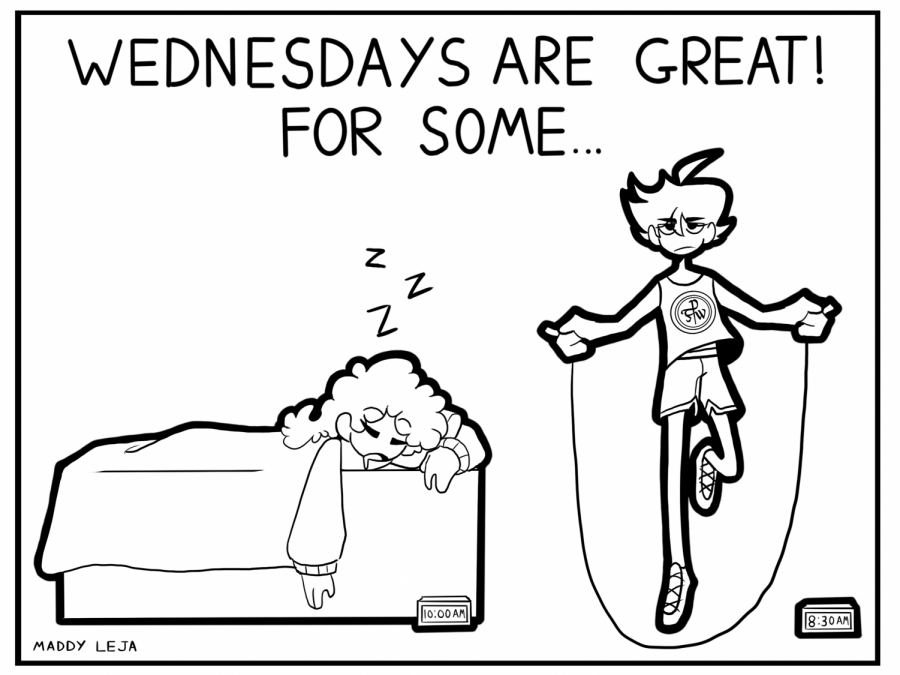 Photo credit: Maddy Leja
I want to begin by saying that even though I am writing this piece in favor of the heavily jam-packed remote days, I can't say I enjoyed them. I saw them as a necessary means to eventually getting the Upper School in-person full time. 
It's currently 12:01 am on a Monday night, and I've been doing loads of homework for the past few hours. It is easily the worst night of my week, preceded by the worst day of my week. But I have the first period free on Tuesday morning, so consider me lucky I guess. Even though Monday is absolutely brutal in all aspects, Tuesday is much better. On Tuesday I am constantly striving for the finish line, which is to have an afternoon free of homework followed by a late sleep day that has no classes. 
Do I love Wednesdays? Of course, who doesn't? And then I have two in-person half days to end the week and then the weekend. I don't think those half-days would be possible without loading my schedule on Monday and Tuesday or potentially getting rid of the Wednesday schedule. The Wednesday schedule seems to benefit everyone, so I don't know why anyone would want to get rid of it. 
Although Monday is extremely damaging to my eyes, and it seems like my brain is turning to mush at certain times in the day, I think the reward of getting so much free time away from school later in the week has been really beneficial to me. I'd rather have one day where I focus on school and only school, and the other four days of the week I could focus on hobbies and things I enjoy doing outside of school. 
On Mondays I barely have a lunch period because of senior seminar, but I willingly accept that knowing that the next four days I can actually take time to cook something or order out for lunch. On Wednesday, Thursday, or Friday, I can go for a walk at any time in the afternoon, and I have more time to go to the gym. 
That freedom to do activities outside of school could only have been granted to me if we kept this schedule. Dispersing my classes to all days throughout the week would have given me more time to focus on just school work, and less time to get away from my screen and enjoy parts of my day.
I want to reiterate that I am glad we are moving forward with a new schedule, but while I was going through this current schedule I understood the reasoning behind its flaws. If we wanted to eventually go in-person five days a week, we couldn't do it right away. We had to ease into it, and this was the only way. I'm glad I had this experience, and I'm glad it's over. No more brutal days but also no more half-days. It's almost like school is normal again.
About the Writer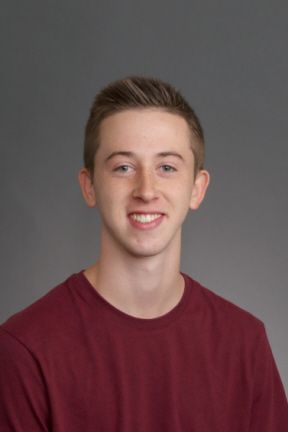 Nick Skok, Editor-in-Chief
Nick Skok is a senior in his fourth year on "The Weekly." He is currently serving as an Editor-in-Chief and has previously served as an Online Editor,...