Nurse's Office: COVID-19 Edition
How the Nurse's Office Has Changed With the Pandemic
Walking into the office, everything looks different. There are no kids inside. There are reminders to stay six-feet apart from your classmates. Everyone has on a mask. This is the reality of a school nurse office amidst a global pandemic. For the Parker students who returned to school this month, the narrow, welcoming Nurse's office, headed by School Nurse Anne Nelson, looks and runs differently from how it was left in March. 
The most evident change in the nurse's office is visible as soon as one walks into the building. "Outside in the alcove we have a waiting area. It is chairs separated by large pieces of plastic that are six feet apart," Nelson said. The "waiting room" in the alcove was added because the dimensions of the Nurse's office, long and skinny, did not allow for students to be safely social-distanced. "Instead of the kids coming in and sitting down, I have them wait out there. I then go out and see what they need and see who should come in first," Nelson said. 
In addition to the waiting area, room 283, located next to Nelson's office, is temporarily stuffed with personal protective equipment. Parker's administration is currently in the process of hiring a new nurse to work alongside Nelson. They will be operating out of room 283. "There is not room for the two of us to be together, six-feet apart. We would be bumping into each other," Nelson said. 
A new nurse needs to be hired to replace former School Nurse Jessie who moved to Downers Grove with her husband and her two daughters who are under the age of three. "I am very sad that she left. We had a nice relationship, so I am missing her," Nelson said. 
To help find a new nurse, Human Resources contacted different organizations. Nelson has already interviewed various candidates, and the group is currently working on how to proceed in the hiring process. They are  trying to find a nurse who meets the time requirement that they need. "I have interviewed nurses who don't want a full time position or a permanent position," Nelson said. The group is also looking for a substitute-nurse in the event that any of the nurses become sick. 
An additional space that is being utilized in a different way to accommodate for  COVID-19 is the room across the hall from the Nurse's office, which usually offices for Middle and Upper School Director of Studies Sven Carlsson and Lower and Intermediate School Director of Studies Barbara Hunt. "Mr. Carlsson's office and Ms. Hunt's office is actually our quarantine area, so if someone has symptoms of COVID, there are three rooms in there with doors," Nelson said. These quarantine rooms provide a supervised, isolated space for someone presenting with  coronavirus symptoms to stay before getting picked up. 
Lower and Intermediate School Spanish teacher Daniel Baltierra's office will also look different than previous years. Not only has it been enlarged, but it will also be filled with a new smiling face. Separate from the nurse currently being hired to replace Nurse Jessie, a new nurse was hired for just this year to specifically help the Lower School. "We hired someone for three days a week. Her name is Nurse Jennifer. She will be close to where the younger children are so they won't have to walk all the way through the building," Nelson said.  
Nurse Jennifer Westerhoff is the newest addition to Parker's nursing staff. Westerhoff comes to Parker from a school district in the suburbs where she was the school nurse for nine years. Despite Westerhoff joining the Parker community during an unprecedented and chaotic time, she has been able to nicely transition to Parker. "Everyone at Parker has been super supportive, and they already had a wonderful plan in play so the transition has been fairly smooth," Westeroff said. 
One of the new things that Nelson, Westerhoff, and the rest of the world have to worry about in this unprecedented time is what to do if someone tests positive for the coronavirus. The nurse's office fields many of the Parker community's questions about the coronavirus, such as, what to do if you were possibly exposed, definitely exposed, or have tested positive. "I, luckily, worked with a medical sub-committee this summer, and I have three doctors on that committee that I can go to if I have any questions," Nelson said. "This is helpful because they keep on making little changes to the guidelines, so I have to keep up with all of that." 
With the new threat of the coronavirus, the nurse's office has to take all symptoms very seriously in order to ensure the safety of the community. "If any students are displaying signs of COVID-19, where before they might be able to stay at school, now they have to go home and see a physician," Westerhoff said. 
On top of all of the changes in the Nurse's office, the way that the school operates is different which is a hard adjustment for everyone, including Nelson. "The hardest part about reopening for me is the mental energy because everything's different," Nelson said. "You have to walk a certain way, the staircases are up and down, the hallways are different. Instead of having everyone walk on the right side, it's the left side. Kind of like driving in England."
A new app has been implemented into the Parker community which has a coronavirus questionnaire that all parents and employees must complete every day before arriving at school. This new app, Ruvna, sends out text messages reminding you to fill out the survey each morning. "The questionnaire is the right length of questions to quickly and safely send all of the kids to school in the morning. It covers all of the COVID symptoms, and it is precise," a Parker parent, who wishes to stay anonymous said. Nelson also answers many questions in regard to the app. 
One of the things that has made coming back to school easier is that all members of the community are on the same page. "Everyone seems to be pretty much together that they want to be open… and they want to do it safely. They want the students and the staff to feel safe, and that is the main goal," Whesterhoff said. 
Despite all of the new changes and struggles that Nelson and the nurse's office is facing, Nelson is happy to be back. "It's nice to be back, and it is nice to be here. I like my job a lot, so I am happy I am doing it," Nelson said.
About the Writer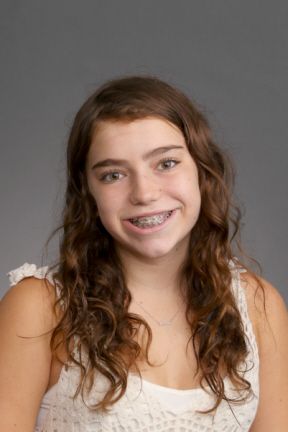 Samantha Graines, Copy Editor
Samantha Graines is a sophomore in her second year on the staff of "The Weekly." She is thrilled to be serving as a copy editor and a staff writer for...