Distant Siblings
Big Brothers and Big Sisters Continues Remotely
On September 11, the class of 2021 walked together around an empty field wearing their new blue Big Brothers and Big Sisters t-shirts. It is a tradition at Parker for the senior class to walk around the gym or field to commence the Big Brothers and Big Sisters (BBBS) Morning Exercise and the full year of connecting with younger grades. Due to COVID-19 and the high school currently being off-campus, BBBS will have some new challenges this year with how it is able to run.
BBBS is a long-standing Parker tradition where seniors are assigned to a younger grade or class, and they become those students' big siblings and visit them about once a month. 
"Most likely that will be virtually, and we are still ironing out all of the details on how that will work," Dean of Students, Joe Bruno said, "but the main spirit, theme, and tradition of Big Brothers and Big Sisters will still be very evident."
According to World Languages and Cultures Teacher and Senior Grade Head, Yadiner Sabir, seniors will work with the Kindergarten through 8th-grade faculty to put BBBS into their schedules and figure out what "support" the Big Siblings can offer. "We want to give teachers two weeks or so for them to settle…And we're hoping that at least once a month, I hope it would be more, but at least once a month the Big Brothers and Big Sisters will get to do something with their little siblings," Sabir said.
Last spring, after Parker went remote, the class of 2020 made videos for their little brothers and little sisters. Bruno predicted that those methods would likely continue this year.
"
Seniors at the senior in person event for BBBS. Photo courtesy of Alex Feitler. "
— Yadiner Sabir
Sabir was confident that the seniors would be capable of making this year meaningful for younger students. "This is a very creative class, so I'm sure they will find ways to connect," she said.
As usual, in late June, Bruno sent a Google Form to the incoming senior class, asking about preferences for what grades the seniors would like to be Big Siblings for and if they had a relative or important person with whom they wanted to be paired with. The seniors were then placed in their first or second choices, and their placements were announced on September 11th, before their in-person event. 
"I hope that it fully happens. I think it would be fun," senior Benji Gourdji said, "And I hope Parker figures something out, but I understand if they don't because of the coronavirus."
The Senior Grade Heads, Middle and Upper School Music Teacher Emma Castaldi and Sabir, Bruno, Upper School Head Justin Brandon, and the 12th-grade chair parents met several times over the summer to plan this year of BBBS and decided on a plan to put together a recorded BBBS Morning Exercise.
Other Senior events, such as the "12 Days" Morning Exercise, have been impacted by coronavirus as well.  The "12 Days" MX is now being planned around the coronavirus, and it will be video recorded. "We have assured the Seniors, it is our mission that we reimagine (and) redesign the traditions instead of getting rid of them," Sabir said.
The purpose of BBBS is to build connections between different parts of the school. Lower and Intermediate School Director of Studies and Acting Lower School Head, Barbara Hunt, and Lower School Dean Of Student Life, Ashleigh St. Peters have been thinking about how BBBS will work this year. "It has to be virtual, which obviously poses more and more challenges the younger you go," Hunt said. She thought Big Sibling could share talents, stories, answer questions, and any other activities that would give Little Siblings a chance to get to know their Big Siblings.
"It's a really authentic way for older students to connect with younger students on something that they're already working on," St. Peters said. She also thought that having the Seniors Zoom in would make it easier for all students to get equal amounts of connection with their Big Brothers and Big Sisters.
"The spirit and the meaning of what Big Brothers and Big Sisters really is, it's about making that connection, I have no doubt that that will still shine through," Bruno said.
Sabir sympathized with the seniors and noted the meaning BBBS has to them. "It's not going to be an ideal year because it's not what [the Seniors] have seen for the last 14 years," She described the meaningful experience of seniors getting to be on both sides of the BBBS program.
Gourdji described looking up to his Big Siblings throughout the years and specifically noted memories of being at the Lorado Taft trip with a big sibling. He looked forward to being on the other side of the program and getting to be paired with his younger brother.
"I think as the year goes on the changes will come to the surface," Bruno said, "I think they will rise to the occasion, rise to the challenge, and have a lot of fun with it."
About the Writer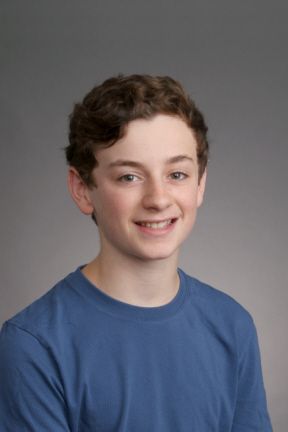 Harry Lowitz, Brief Writer
Harry Lowitz is a freshman in his first year on the staff of "The Weekly," and is delighted to be working as a brief writer. Outside of "The Weekly," Harry...