Grads on Gap Years
Students Choose Gap Years Over Pandemic College
In the face of COVID-19, colleges have been forced to make an important decision about how they can resume higher education while keeping everyone safe. Some colleges have decided to bring everyone back to campus with restrictions, others have decided on hybrid plans, and many have made the tough decision of having online school. Several Parker graduates have decided that instead of going to college while the coronavirus rages on, they will postpone the start of college and take a Gap Year.
A Gap Year is generally defined as a year either between a year of high school and a year of college or sometimes between a year of college and another year of college, in which a student takes a break from their usual academics and finds a different thing to spend their time focusing on. There are many reasons to take a Gap Year, to take a break from school, to volunteer, to travel, or to gain experience in a certain field. This year, many schools are online which has caused more students to elect to take a Gap Year.
Last spring, Molly Taylor '20 decided to attend Princeton University, and she was not considering taking a Gap Year. In July, Princeton announced its plan to bring different grades to campus for different semesters, and Taylor, who was scheduled to be on campus for the first semester, was still planning on attending. Then in mid-August, they told their students that the full school year would be online. At that point, Taylor opted to take a Gap Year.
"I want to make the most of my education," Taylor said, "and it seemed like taking a Gap Year would be the best way to do that." She also does not know what she wants to study in college and thought it would be hard to figure that out if she would be doing remote learning.
Taylor is currently living in Black Mountain, North Carolina, a small town outside of Asheville, where her grandmother also lives. She is working at the local history museum and she is remotely interning for a "new non-profit democracy reform organization called 'The People.'"
Taylor has enjoyed her Gap Year so far and has found it both educational and productive. "I think that it is sort of valuable to have an experience existing outside of school for once," she said. Taylor thinks it would have been fine if she had not taken a Gap Year, but that she would not have been as productive and successful as she would be in an in-person school year.
She also noted the "weird" challenge of figuring out what to do with a Gap Year because the traditional Gap Year activities such as going abroad, mostly cannot take place because of the coronavirus.
Sarah-Jayne Austin '19 has completed her freshman year at Barnard College. Barnard will be online for the 2020-21 school year so Austin decided that she "would rather take a year to gain experience or just, honestly, rest," as opposed to having her sophomore year online. She described struggling with remote learning last Spring, and how it was evident that the intimate learning experiences that she appreciated about Barnard would not be very present.
Austin is living in upstate New York with seven college friends. From there, she is doing two internships that she started over the summer, working for an indie documentary director in New York and a diversity and inclusion consultant from Chicago. She plans to major in American Studies and Film Studies and eventually work in the film industry. Both internships build on her studies by giving her experience in getting film projects "off the ground," doing some video editing, and getting general job experience and experience meeting deadlines. Austin got the internship with the director through an internship website called Handshake. 
Taking a Gap Year after already having done a year of college is a different experience according to Austin. She has "kind of set down roots" at her school and there is a different dynamic as far as being at a different place in her college years than some of her peers.
Austin is living with several people who are taking online classes, and she described their work as a lot of time looking at screens and a lot of professors piling on work. "I think that I am doing a lot more meaningful things, for me, at the moment," she said, "I think that I am getting a lot more out of getting actual work experience."
Celia Rattner '20 had planned on continuing her education this year at Washington University in St. Louis, where she would study something in the humanities and possibly pursue a minor in business. WashU has brought students back to campus but with many restrictions, and after hearing their plan, Rattner decided she would be willing to wait a year until the coronavirus will have calmed down or, at the very least, colleges will be better equipped for safe and effective learning.
Rattner knew that she wanted to use the year to do something that would be meaningful to her and would build on her education in a meaningful way. She is currently in Chicago, working as an intern in the State's Attorney's Office "among other little things," and then for the second semester, she will be doing a program in Israel. At her internship, she works under an Assistant State's Attorney in the Freedom of Information Act (FOIA) Office, and so far she mostly scans criminal case-related documents so they can be sent to defendants, attorneys, or the press.
Her second-semester program, "Aardvark Israel," will be commencing as usual in Tel Aviv even though the coronavirus is likely to still be in effect. When Rattner arrives, she will go about a strict quarantine in her apartment.
Rattner described what she thought about taking a Gap Year, "For a while, I sort of looked at it as my life going off course," she said, "but then I just had to sort of look at it through the lens that my course is being reconstructed."
About the Writer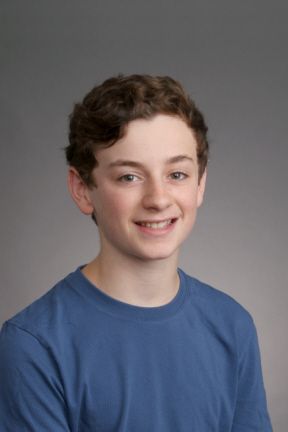 Harry Lowitz, Brief Writer
Harry Lowitz is a freshman in his first year on the staff of "The Weekly," and is delighted to be working as a brief writer. Outside of "The Weekly," Harry...