Zoomiversity?
Applying to College Online
With the tap of a Zoom link and after spending a couple minutes in the waiting room one is greeted with up close faces within the perimeter of rectangle boxes. This is the process all students go through daily for classes, meetings, and extra curriculars. The same is true for all things college. Typically students would spend their breaks from school driving, flying, and staying with older students for the weekend to best experience real college campuses and life. This year, a tour takes place through the lens of a computer screen in your room. This aspect of the college process is one of many that has changed for high school students this year.
Senior Zoey Blickstein has experienced what it's like to apply, tour, and decide what college to attend online. "This year was definitely hard to navigate," Blickstein said. "So much of the process starts over the summer and second semester junior year. Being online is pretty difficult."
Junior Mason Gardner has less focus on physically submitting applications, but also said that not having an in person connection or ability to tour is the most difficult aspect of his process so far. 
Mathew Garchik, another senior, agrees with Gardner. "This year I didn't get to visit any of the schools that I'm applying to," Garchik said. "I also feel like I haven't gotten as personal of a connection over Zoom with college counseling."
With college tours being the most different element of the college process, online tours have been implemented as a replacement. "I haven't gotten to experience what I would experience if i did go to those schools because I didn't get to go physically," Garchik said. 
"My first step was going to a lot of schools' virtual tours," Blickstein said. "Some of them are really, really old which isn't helpful. An advantage is that I can do it on my own and take my own time and not feel rushed by anybody and write something down if I need."
All three students agreed that not being able to visit campuses in person was the biggest loss to this year's college process.
"Not going in person to visit schools is definitely this year's biggest difference in the application cycle compared to previous years," Garchik said.
Blickstein utilized YouTube as a big research tool during her college application process. "Some schools have their own YouTube channel, and it's really interesting to see what the school puts out that they want you to see and to compare it to videos made by students of what these schools are really like," Blickstein said. "You can find a lot of people on Youtube with videos like 'What They Don't Tell You About Penn State' as an example. They tell you things admission officers would never tell you or even just what residency hall you want to live in freshman year." 
As a junior, Gardner hasn't done much work on the college process thus far. With this year's limitations it's created fewer opportunities to meet with college counseling and focus on college in general. "I've been working on some self taught ACT stuff," Gardner said. "Other than that, not much, as we haven't been in person or had as many opportunities to meet with college counseling." 
As the days get shorter and colder, more colleges are sending out their decisions to seniors who have spent the last year applying, researching, and touring online. "It felt really crazy to hit submit application for the very first time," Blickstein said. "It's always a really happy feeling getting acceptance though."
About the Writer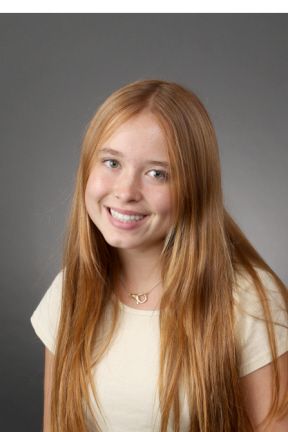 Eden Stranahan, Copy Editor
Eden Stranahan is a sophomore in her second year on the staff of "The Weekly." Currently, she is serving as a Copy Editor and previously served as a...