Covid-19 Thanksgiving Experience
How Parker Students Adjusted Typical Thanksgiving Habits to Accommodate to Pandemic Precautions
As a virus began to circulate months ago, no one suspected the effects it would have on parts of the year such as Thanksgiving and the rest of the holiday season. Suggestions were made to quarantine, remain indoors, and to go in public only for the necessities. Some people still stick to these rules, but others are becoming more and more impatient with the deadly virus as month after month goes by. Are the rapidly rising Covid-19 numbers enough to keep families apart on a day meant to bring them together?
There were 11,509 new cases of the coronavirus on Thanksgiving day this year in Illinois. That number is before any spike that could have been caused by large group gatherings on that day. During the weeks after Thanksgiving, scientists are expecting a surge, and statistics are still playing out to reflect the role that the coronavirus played. In regards to the ethical values and beliefs of families this year, many people have different views. This November, different moral compasses played a role in the decisions that either deemed it safe or dangerous to travel or gather with others outside of your immediate family or coronavirus bubble.
"I think it's different depending on people's family and health situations," freshman Audrey Fuder said. "If people gathered in large groups without taking into account the COVID-19 situation, I think that it is a bit irresponsible." Junior Jack Zoller agrees. "I think as long as people travel in a safe manner, meaning quarantining before and after along with routine testing, it is okay," Zoller said. 
Third grader Thea Jones also stops to take different risk levels into consideration while evaluating the option of celebrating Thanksgiving as one typically would. "I wish I could have travelled, but then again it is kind of irresponsible because if you are going to someone older than you like a grandma or grandpa, it can be unsafe for them," Jones said. 
Due to Thanksgiving typically being a family-centered holiday, these exact thoughts were taken into careful consideration as families determined their plans this November. "Usually, our entire family comes to town and we have dinner all together either at my house or my cousin's house," Zoller said. "But sadly this year, we couldn't do that, but I am thankful I was able to safely spend thanksgiving with my immediate family, and one other family who are really close friends of ours." While Zoller wasn't able to continue his typical Thanksgiving traditions, he is very happy that he was able to find a safe way to spend it with an alternate small group of people that he also cares about. 
Fuder and Jones had nearly identical Thanksgiving experiences. "Usually we go to my grandma's house in Michigan and other extended family members come as well, but this year in order to keep everyone safe I stayed at home and spent the day with my immediate family," Fuder said. Jones relates to this experience, because she usually visits her grandma in New York with her family, but this year to be safe, she spent Thanksgiving with her immediate family. 
For the most part, everyone seems to be taking the required measures, not only to ensure safety for themselves, but also to protect others. Outside of the Parker community, coronavirus safety levels remain consistent. Zoller, Fuder, and Jones all reported that all of their relatives spent Thanksgiving with their own immediate families as well. The three students and their families will be spending the remainder of the holiday season at home to continue practicing safe habits.
About the Writer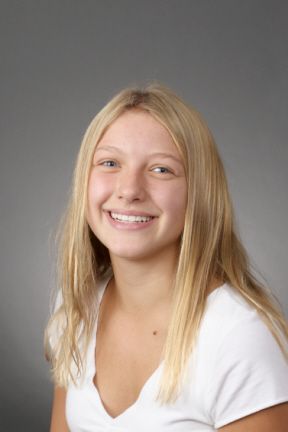 Lucy Wrubel, Staff Writer
Lucy Wrubel is a sophomore in her first year on the staff of "The Weekly." Currently, she is very excited to be serving as a staff writer for the 2020-2021...