Snowfall Showcase 2021
After Chicago's January 30 snow storm, the largest seen this winter, we asked the Parker community to share their favorite fun images from the weekend!
In this gallery you can find everything from snowpeople to snowy dogs to video games. Enjoy!
Navigate the gallery forwards and backwards using the arrows. For a fullscreen view of the slideshow, click on the image.
About the Writer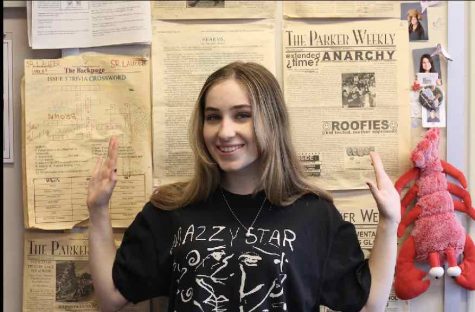 Tess Wayland, Editor In Chief
Tess Wayland is so very excited to spend her last year on the "Weekly" as Editor-in-Chief after serving as Managing Editor, Copy Editor, and Staff Writer. She is proud to say she's come a long way since her first-ever 7-page draft whose EIC edits made her cry. When she's not brainstorming innovative "turn in your drafts" Classroom posts or rummaging for candy in the Pub Office, she can be found arguing with Eli in Cabinet, signing-off on Jake's new flannel, or steeping Earl Grey at exactly 200 degrees.