To Zoom Or Not To Zoom?
Shakespeare Slam Team Performs Virtually
In the tradition of William Shakespeare, who wrote his play "King Lear" during a plague, Parker's Shakespeare Slam team joined in a city-wide pandemic production of Shakespeare's "Hamlet," culminating in a nearly two-hour long staging of the play.
Directed and sponsored by the Chicago Shakespeare Theater, Shakespeare Slam is a competition open to Chicago-area high school students based around the works of playwright William Shakespeare. Teams are judged based on their own rendition and performance of the works of Shakespeare, usually one that lines up with the Chicago Shakespeare Theater's season.
This year, however, the competition and dream round were put on hold, and a new experiment was formed. "This year due to COVID-19, they shook it up. And I actually love the way they did it," Upper School English teacher and Shakespeare Slam faculty sponsor Cory Zeller said. "I think it's so great."
Prior to this year, each competing team selects a scene from one of Shakespeare's plays to perform, and then the team is judged on their interpretation of the scene after a live performance. In addition to the performance, teams reimagine one of Shakespeare's plays and build a new performance out of lines from the play, known as the "dream round."
This year, rather than the standard competition with separate performances of the same scene, more than 40 schools from across the Chicagoland area joined together to create a full-length production of Shakespeare's "Hamlet," the play selected by the Chicago Shakespeare Theater, which was then shared on YouTube.
"The focus became on doing a scene from a play," Zeller said. "Except for this year they chose the play, and they elected 'Hamlet.' They thought it really spoke to the time and about how teenagers cope with loss and grief and hardship."
After the play was selected and announced, Parker's Shakespeare Slam team, which consists of junior Ava Utigard, seniors Will Ehrlich and Grayson Schementi, and advisors Zeller and former Upper School English teacher Bonnie Seebold, began meeting weekly to discuss, learn, and prepare.
After an overview of "Hamlet," the team did a "deep dive," Zeller said, a line-by-line analysis of their section to understand the meaning and motivation of each character.
"We did that for a number of weeks," Zeller said. "And then we got into, okay, how 'would you say this line?' or, 'what is your motivation for this line?' … that's always our process, is to really look at the script, break it down, and then add meaning to it."
After months of deep analysis and practice, the team performed and recorded Act One, Scene Three of "Hamlet" via Zoom, after which it was edited in with the other schools to form a cohesive performance.
In order to ensure equity and continuity in the production, costumes and props were kept to a minimum, and a color-coding system was created. "Every character has a color. I play Laertes who is this arrogant brother. And my color was orange," junior Ava Utigard said. Utigard wore her brother's orange hat throughout her performance.
While the only physical reward she'll get out of it is a t-shirt, Utigard feels that participating in Shakespeare Slam was a worthwhile, meaningful experience, despite the modified season. "I really like Shakespeare, and like his writing style, and I've always been really into it. So for me, it was totally worth it. I just really hope that next year it's a little more like normal."
Senior and team member Will Ehrlich says that this year he missed the interaction with other schools. "The magic of Shakespeare Slam … is being able to go to all these different schools as a team and go and perform our scenes," Ehrlich said. "And that was a lot different this year …  it was a lot less interactive with the other schools involved."
But despite the numerous challenges and changes working remotely brought, Ehrlich found the experience worthwhile. "I remember Grayson and I, on certain days, just completely forgetting we had rehearsal …  and we'd drop whatever we are doing, and just go to rehearsal," Ehrlich said. "But I feel like it was definitely worthwhile in the sense that I'm very happy I did it."
About the Writer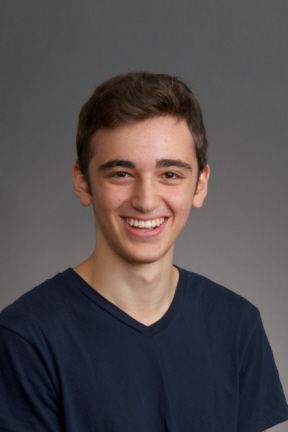 Jacob Boxerman, Online Editor
Jacob Boxerman is a junior, and this year's Online Editor, which means he uploaded this bio to "The Weekly" website himself! This is his third year...