TC to SPA
Theresa Collins Prepares to Become Upper School Principal
After a decade and a half of teaching at Parker, Upper School English teacher Theresa Collins will be leaving after this year to become the next Upper School Principal at St. Paul Academy and Summit School (SPA). SPA is a progressive JK-12 school in St. Paul, Minnesota. Families at SPA received an email with the news on February 25. Collins will begin at SPA on July 1.
During her tenure at Parker, Collins has created two English courses: Identity Development in Contemporary Culture and African American Literature and was the English Department Chair from 2013 to 2018. Prior to working at Parker, Collins was an English teacher and staff developer at Evanston Township High School for 13 years. In addition to teaching, Collins served as the President of the Board of Directors for the Progressive Education Network (PEN) from 2015 to 2021. 
As Upper School Principal, Collins will work with Head of School Bryn Roberts and the two assistant heads. She will lead the Dean of Students and the Dean of Academic Studies as well as work with department chairs and faculty members. "Every aspect of the Upper School comes under her purview and it's her job to provide leadership and to be a mentor to the faculty, provide guidance to the students, and to ensure that the Upper School satisfies their needs and interests," Roberts said. 
Additionally, Collins will be working to refresh parts of SPA's curriculum and to support a three to five year Diversity, Equity, and Inclusion plan led by the Director of Intercultural Life and the Head of School. Black Lives Matter protests and other events have taken place in the Twin Cities in the past year following George Floyd's murder, which has sparked SPA to update curriculum. "The students have really been at the epicenter of some pretty huge social upheaval, and they want to see that their classes are going to have more relevance to their academic experience and their experience in the world," Collins said. 
For about a year, Collins has been searching for a job as an Upper School Principal. Collins focused on progressive schools and schools with progressive practices. "I've been teaching in the high school English classroom for 27 years and over the past, probably decade and a half, I have held a variety of leadership positions, both with a title and without," Collins said. "I've become more and more interested in taking on a greater leadership position within a high school specifically. My time in the classroom has just really come to an end, but I'm not ready to leave high school yet."
Collins chose SPA since the school is in alignment with her philosophy as an educator. She had heard of SPA because her sister lives in St. Paul, and Collins also knows the outgoing lower school principal through the Progressive Education Network. "The other thing that's really important to me is that I'm going to a place where I'm going to be part of a team that's really interested in making sure that I am going to be successful," Collins said. "I'm feeling already really, really well supported. The team up there knows the skills and talents that I'm bringing in, but they also have a lot of ideas about ways that I can grow." 
SPA conducted a national search for a new Upper School Principal. Over February Break, Collins had the opportunity to visit St. Paul for final round interviews at SPA. "From the very beginning she soared to the top of the pool," Roberts said. "There was a vibrance and an energy to her application. She has a subtle understanding of the rhythm of schools and what a teacher does and how students learn that just leapt off the page. To me, we were clearly dealing with a master teacher."
Upper School English teacher Mike Mahany helped to hire Collins in 2006 and has worked alongside her. "She, more than anyone else, has pushed the English department in terms of teaching a variety of voices, not just having white authors and white protagonists," Mahany said. "She has made us challenge ourselves, and urged us to evaluate our book choices and she has worked hard to come up with different and creative ways to look at literature."
"I am really happy that my mom is going to be a principal, the title definitely suits her," senior and daughter Ada Collins said. "I know that she can thrive in any environment and while this change may present some problems, she will embrace and enjoy the experience."
About the Writer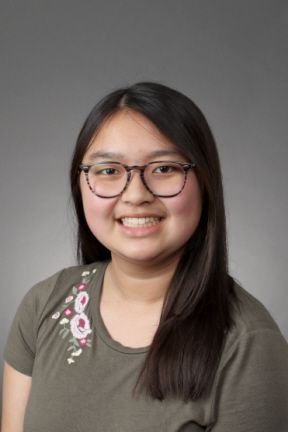 Emma Manley, News Editor
Emma Manley is a junior in her third year on the staff of "The Weekly." Currently, she is the News Editor. She previously served as as Brief Writer...