Studying The Plague
New Literature of the Plague Class Introduced
As students scrolled through the long list of classes, eager to finally push submit on their course requests, a new course name appeared for Parker students last spring: "Literature of The Plague." This new elective, taught by English teacher Mike Mahany, was created in response to the coronavirus pandemic.   
"We're in a time that none of us have ever really lived through," Mahany said. Addressing COVID-19, he referenced his three-year-old grandson "who's known nothing of this" and how his growing up was "entirely different compared to ours."  
This class is unlike any other recent class at Parker because of its interdisciplinary nature between history, English, and science elements. Though it's just an English credit, parts of these other subjects are built into it. For one of the class assignments, students select a plague that occurred within history and write about the first sources of literature at that time.
Mahany voiced his initial worries that students would be tired of learning about various plagues in history due to the coronavirus taking over everyone's lives. "I was worried that no one was going to want to talk about this because we've talked about COVID-19 for so long," Mahany said.  Due to these concerns, Mahany is adding lighter graphic novels and fictional books that discuss plagues. He also noted the class "isn't just about COVID-19. It's about all the plagues that happened before us, but that we weren't around to see."
The class is currently at full capacity. Senior Luca Lennon explained that he "decided to take this class because books and writing from plagues have a different undertone that you don't otherwise see." 
Lennon described how in light of the COVID-19 pandemic, he's excited to learn about plagues he is unfamiliar with. "I want to gain new perspectives on what the people living in those times thought about their current situations," Lennon said.
Although Mr. Mahany had concerns about topic fatigue, there was a waiting list for this class, "I was disappointed that I didn't get chosen to be in this class, but I'm super excited for everyone else to take it and for the future of it!" senior Sadie Gallagher said.
Mahany believes that "it's important for students to understand and learn about previous pandemics, so they can learn about history's past mistakes and build upon them in our future."
About the Writer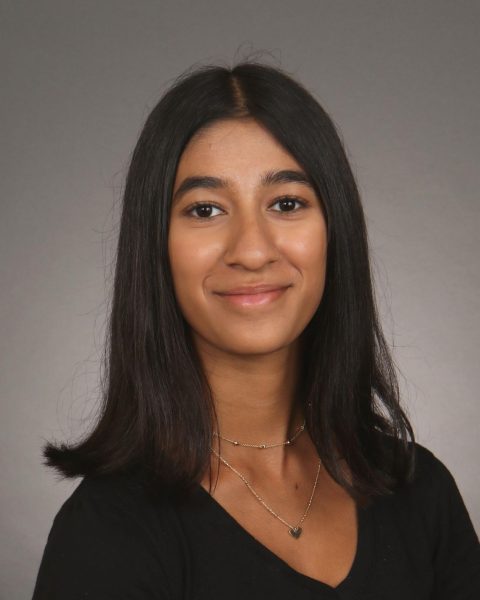 Riya Jain, News Editor
Riya Jain is a senior entering her fourth year with "The Weekly" as News Editor. When she's not watching the news, reading the news, or writing about news events, catch her editing news articles! Riya also participates in tons of social justice initiatives, including her own startup, and is on three Parker varsity sports. She looks forward to writing more journalism for the Parker community!