A Visit From Valerie
Accomplished civics leader visits Parker
On the morning of October 3, the Parker community entered the Auditorium to see four people seated in chairs on the stage. Three chairs held Parker students who are participants in the annual Civic Lab program for all 11th grade students. The remaining chair held the longest-serving senior advisor to a President, the Chief Executive Officer of the Barack Obama Foundation, and the author of a New York Times bestselling book.
Principal Dan Frank introduced the woman in the chair as Valerie Jarrett. 
Parker invited Jarrett as the inaugural speaker of the Stenn Family Civics Education Initiative. The initiative aims to promote citizenship-related education at Parker by funding speakers and other programs for the Parker community. Jarrett was interviewed at Morning Ex, met with the Editors of "The Parker Weekly" directly afterward, and was interviewed again over Zoom that night at an event open to the wider Parker community and moderated by three more junior students.
Born in Shiraz, Iran, Jarrett spent her childhood traveling abroad with her father, a physician working on the health care systems in developing countries. They eventually ended up in Chicago. After high school, Jarrett earned a B.A. in Psychology from Stanford University and then attended The University of Michigan Law School to earn her J.D.
After law school, Jarrett began practicing in Chicago and achieved success in the public and private sectors for ten years until she decided to become a civic leader and work for the public good. Jarrett began working for the city under Mayor Harold Washington as Deputy Counselor for Finance and development and later worked in several positions under Mayor Richard M. Daley including Deputy Chief of Staff and Planning Commissioner.
She served as the chair of the Chicago Transit Authority and later as chairman of the Board for the Chicago Stock Exchange. Simultaneously, Jarrett was the executive vice president and later the CEO of the Habitat Company, a property management firm that oversaw large parts of the Chicago public housing system.
Jarrett was the Senior Advisor to President Barack Obama for all eight years of his presidency. At the White House, she led many groups, including the Offices of Public Engagement and Intergovernmental Affairs and the White House Council on Women and Girls. Jarrett contributed to White House programs and advocacy to improve the lives of Americans and people around the globe.
After working in the White House, Jarrett wrote her critically acclaimed memoir "Finding My Voice: My Journey to the West Wing and the Path Forward." Jarrett is now the Obama Foundation's CEO, which has several major goals, one being the development of new leaders and changemakers. They have many programs that aim to support these young and diverse groups by building alliances, educating, offering financial support, and more.
"We're putting the next generation of leaders in touch with one another so that they won't feel so all alone because it is lonely when you are a leader oftentimes, and if you know somebody else is going through the exact same thing as you and can share best practices with you," Jarrett said, "that's really important."
The Obama Foundation's other primary goal is the revitalization and improvement of Chicago's South Side. It will be building a campus that is 19.3 acres adjacent to the Museum of Science and Industry right along the lakefront by the University of Chicago. 
"Spending 800 plus million dollars to create this campus that will be a draw of 750,000 tourists a year will be good for Chicago," Jarrett said. "We want to be a beacon of hope to the world, and we want to be a real anchor and economic engine on the south side of Chicago."
Jarrett was invited to Parker as the inaugural speaker for the Stenn Family Civics speaker series. Dr. Frank was contacted by Parker Life Trustee Irv Stenn about creating and funding a program relating to civics education. 
The Stenn fund will go towards speakers in addition to "student and faculty projects" according to Frank. For example, last year, the Stenn initiative brought former Alderman of the 43rd Ward Michele Smith to Parker to speak with several ages of Lower and Intermediate School students. "We are very grateful to the Stenn family for its support of Parker and its mission to educate students about the essential role of citizenship and leadership and the workings of decision making in our democracy," Frank said.
Over the course of Jarrett's two in-person events, she touched on issues pertaining to national politics, Chicago-based issues, her life, her work, her educational experiences, and what keeps her motivated. Jarrett intended to impart in her audiences the notion that they could "influence the direction of our country and the strength of our democracy," she said.
Frank highlighted several takeaways from Jarrett's talks. "Ms. Jarrett made a compelling case that to be a responsible active participant in our democracy we must be open to hearing points of view that are different from one's own, and that by doing so we may change our minds and/or have a better idea of how to promote our ideas because we are more aware of opposing perspectives," he said. "She also made it clear just how important it is for citizens to vote."
Both Frank and student interviewer junior Krish Malhotra also expressed gratitude for the genuine and attentive manner in which Jarrett approached questions at both events. "She was super open to all the questions we asked her and she was a very nice person to us," Malhotra said. He believes Jarrett struck a good balance between keeping the event conversational and offering in-depth and impactful answers.
Malhotra was aware of Jarrett's work prior to hearing about her visit to Parker and he jumped on the opportunity to interview her. Juniors participate in the civic lab program in which students split up into groups led by teachers that devote time to taking action and learning about a certain issue. The common thread of civics education between Jarrett and the Juniors led to this grade being chosen as the interviewer.
Malhotra said he was inspired by Jarrett to aim high in his goals after hearing her advice to focus on "your community and what you love."
PE Teacher Willie Banks has followed Jarrett's career for a long time. Banks's father was an avid follower of politics which sparked Bank's interest. He said that he is always intrigued by stories of people from Chicago achieving great success. Jarrett, a University of Chicago Laboratory Schools alumna and Hyde Park resident who made it to the White House, is a great example of this.
Banks was compelled by Jarrett's discussion of civics and democracy which prompted him to ask a question about the current state of voting rights legislation. He was interested in hearing the perspective of such an accomplished political adviser on voting rights issues such as the infringement of certain states on voting rights and the failure of the John Lewis Voting Rights Act to pass through the Senate.
"I liked the fact that she was transparent," Banks said. He was moved by many themes of her talk including her descriptions of the fragility of democracy and the importance of getting involved in current events and politics. "Your voice should never be marginalized, it should never be hushed," Banks said.
Jarrett shared on her journey to making her own voice heard. Before her close work with Obama, she built roots in Chicago politics. "I earned his [Obama's] trust and the trust of the people who were on my work team in Chicago, that enabled me to rise to the next level, so I want young people to appreciate just the incredible power they have to be a force for good," Jarrett said.
When reflecting on her experience in Chicago politics, she focused on the human aspect of the work. Jarrett believes that people who work in local government get the opportunity to connect more closely with their constituents and ingrain in themselves a good sense of connection and responsibility.
Jarrett and Obama both carried these beliefs to the Whiet House through working with "real people", or those "affected by our decisions." 
"We called them real people. He'd say, 'bring in some real people.'"
An example of thinking of the "real people" and its ability to create tangible change applied while passing the Affordable Care Act. Jarrett explained that they made sure to not only look at the law, but to consider "real people" and their differing life circumstances. "We said, Okay, what's it like for a working mom who loses her insurance, and now she has a child with cancer? What's it like for young kids who are young adults who are finished with college but can't stay on their parent's insurance, and they aren't working for someone who provides insurance?" Jarrett said. In considering these factors, they were able to "expand how long you can stay on your parent's insurance."
While Jarrett sees the city of Chicago as a welcoming and diverse city yet recognizes "lenient national gun laws" as a leading issue within it. "You see a preponderance of gun violence in the city," Jarrett said. "So it's a combination of lack of economic opportunity, and access to guns, it is a crisis in our city."  
Another factor she thinks its worsening this issue is a disconnect between neighborhoods and people in the city. "The good news is that there are still parts of our city like those of you who attend Parker, who are a little bit insulated from it," Jarrett said. "But there are also kids on the south and west side who live with gun violence every day. We have to wake up and care about this too…there's a huge disconnect there, so there's an uneven playing field from Jump Street."
As Parker students attend a school with its own level of disconnect, students have opportunities to engage in democracy through campaigning, election judging, and some, even voting, a task that requires "research from credible sources." 
"Don't just look at what somebody says about a person. Look at what they've actually said, look at their track record…Because how they behaved in the past is an indication of what kind of a leader they will be going forward," Jarrett said. "Evidence shows that if you vote in your first election, the chances of you becoming a lifelong voter goes up."
With only portions of the senior class making up Parker's eligible student voters, there are still opportunities for children of all ages. "Don't let the fact that you can't vote get in the way of you participating in the election. "You're old enough to influence your older siblings and your parents and your grandparents," Jarett said, "so don't let the fact that you can't vote get in the way of you participating in the election."
Another area that resonates with much of Parker's student body is the conversation about women in politics. "I think that if there were more world leaders who were women, our globe would be in a better place and our world would be in a better place than it is today," Jarrett said. "I encourage women and girls that are interested in politics to not think about it as being interested in politics, think about being interested in public service… and you can certainly do that by eventually running for office yourself"
Frank was very pleased with how Jarrett's talk connected to Parker's progressive values. "Both Ms. Jarrett's message and manner of relating to people underscored how important the human qualities of respect, empathy, courage, and clarity are to being this kind of citizen throughout one's life," he said.
About the Writers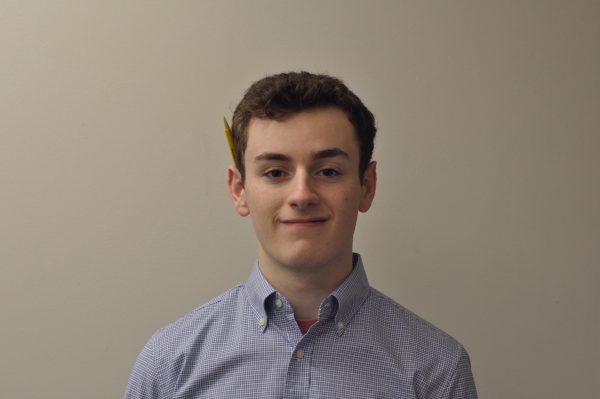 Harry Lowitz, Editor-in-Chief
Harry Lowitz is a senior who is animated to be in his second year as Editor-in-Chief, and fourth year on "The Weekly." Outside of the "The Weekly," he is the DCA in Student Government and a member of the Second City Teen Ensemble. Harry's favorite journalism movie is "All The President's Men." Inspired by the film, he hopes to break into the college counseling office to hide listening devices. Perhaps, after that, he will swing by the Parker Democrats.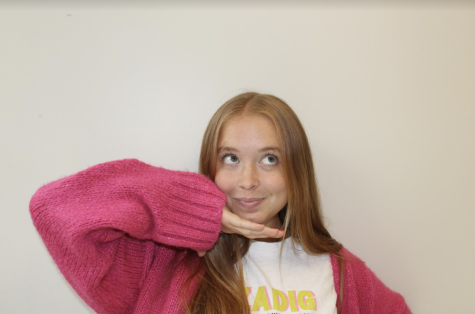 Eden Stranahan, Editor-in-Chief
Eden Stranahan is so honored to serve as Editor-in-Chief for her last year on "The Weekly" that it might come off as a little concerning. After humble beginnings as a staff writer who gave up on her first article about how Parker students spend their summers (specific, right?) because she couldn't muster up the courage to call an upperclassman, she has worked her way up through serving as a Copy Editor and Features Editor--and found the courage to talk to and somehow become an upperclassman herself. When stripped away from The Parker Weekly finals doc you can find her on both the field hockey and softball bench, engaging in riveting discussion about her weekend plans in the math wing, or alternatively walking out of Calculus with a look of extreme confusion on her face.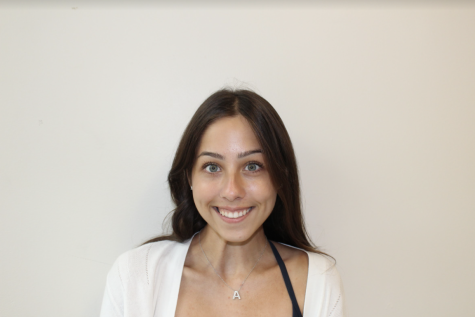 Alya Satchu, Editor-in-Chief
For her senior year, Alya is beyond excited to serve as Editor-in-Chief of "The Weekly."  Previously, she served as Opinions Editor in her junior year, as a Copy Editor in her sophomore year, and as a Staff Writer in her freshman year. Outside of "The Weekly," Alya plays for Parker's tennis team and partakes in various clubs.