Election Judging
An unprecedented amount of Parker students were election judges
On November 8th, millions across the country went to the voting booth to cast their ballot in this year's midterm elections that determine which party takes control of Congress in addition to many other significant races around the country. At the polls in Chicago, many of these voters were assisted by Parker students.  
This year, 45 Parker students worked at the polls. Andrew Bigelow, one of the Upper School's history teachers, has been promoting this experience for the past six years.  
"It's a gateway into social justice activism." Bigelow said. "Election Judging is just an awesome way for kids to participate in our democracy and get a firsthand look at what works well as well as the problems they may encounter. It's our civic duty to be on the front lines as there is a large labor shortage on election day, and they heavily rely on Parker students to help."
Election judges must be a junior or senior in high school, have a GPA from 3.0-4.0, provide permission from a guardian, declare affiliation to a political party, and complete basic training. The job can entail setting up voting, checking in registered voters, scanning over ballots to make sure they are completed correctly, and picking up election materials. 
Junior Danni Kaplan participated as an election judge for the first time this year and compared her experience to a video game. "It felt like I was playing Papa's Pizzeria," Kaplan said. 
Junior Julia Peet gave a similar description. "It felt like you were juggling things to try and make the most people happy," Peet said.
Junior Pau Maset reflected on the fragility of democracy. "It would be so easy to commit election fraud by voting multiple times." Maset said. "We see hundreds of people walk in and out and don't check IDs.  It's scary how fragile it is." 
Maset also explained his worries about how easy it would be to destroy ballots. To Maset, the voting process seemed very insecure. "We just put the ballots in a cardboard box," Maset said. "I'd hope no one would ever try to light it on fire, but it could happen."
After having processed 948 ballots, junior Caroline Polsky reflected on her experience.  "The process was pretty negative with a bunch of old ladies yelling at me, our key judge almost getting removed from her position due to complaints, and the lack of a lunch break," Polsky said.
Election judges were paid a total of $230 for their 15-hours of work on election day and a two-hour training. Polsky believes  the pay was "worth it" and that she "would do it again because democracy is important and people still need to be involved."  
Interviewees agreed that experiences with election judging can vary depending on the voters, judges, and precinct. As Polsky puts it, "someone has to do it."
About the Writer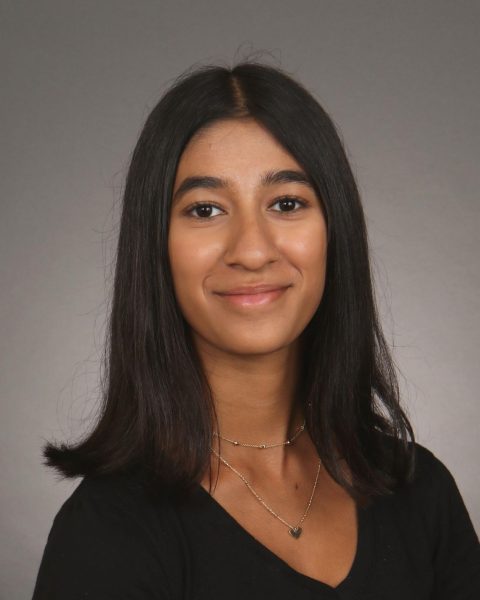 Riya Jain, News Editor
Riya Jain is a senior entering her fourth year with "The Weekly" as News Editor. When she's not watching the news, reading the news, or writing about news events, catch her editing news articles! Riya also participates in tons of social justice initiatives, including her own startup, and is on three Parker varsity sports. She looks forward to writing more journalism for the Parker community!