Being Muslim at Parker
Muslim students at Parker report Islamophobia while MSA lacks a Muslim faculty sponsor
Parker's Muslim Students Association, or MSA, was founded three years ago. But, it wasn't until this year that it was listed as an affinity group on Parker's official website. 
Despite the lack of historical recognition from the school, MSA operates similarly to many affinity groups. "It's basically a space where Muslims can get together at Parker and just talk about experiences. And honestly, just to hang out and eat halal food," Yasmeen Ibrahim, a senior and MSA head, said. "We talk about current events that have to do with Muslims and stuff. It's just basically a safe space for Muslims."
The space is also an opportunity for students to reflect on being Muslim at Parker. 
"Once in a while," Rania Jones, a senior and MSA head said, "we do talk about specific points in curriculum and parts of student life that we think at Parker failed to be inclusive to Muslims."
Jones said she feels a noticeable gap from her peers as a Muslim student. Often, she said, she feels people are not familiar with her culture and don't make an effort to learn about it. In MSA, she has led discussions about how that is reflected in her experience of the school's curriculum.
She said there's a lack of interest in supporting the Muslim community at Parker, and a lack of discussion about how world and school events affect the Muslim community. 
"I think, like, the general theme for me is always feeling overlooked," Jones said. "Like, I think they don't pay any attention to us. And like, they don't plan on paying any attention and that sends the message that they don't care. It's like we're not there." 
Further, Jones said she's had several experiences in classes that made her feel uncomfortable and targeted as a Muslim student. 
"There was one of my peers," Jones said, "someone I was friends with who referred to my uncle as a terrorist and like, like, whatever, like, it was not a funny joke, but it's something like that probably didn't occur to him once that saying that was contributing to a stereotype or was offensive."
Ibrahim said she's had similar experiences. She came to Parker as a freshman and said a book she read in class that year made her feel out of place as a Muslim student. 
"It's about this one girl whose dad is in Guantanamo Bay, and so she has the most stereotypical, terrorist lifestyle, basically," Ibrahim said, "It felt really uncomfortable that this was the education people were getting about Islam. And I felt like I couldn't speak up about it, because I was so new. And I was like, Oh, I guess this is the norm."
Space for conversation about issues like these has only become more limited. This year, MSA has been forced to operate without a Muslim faculty advisor. Prior to the 
2022-23 school year, there was one Muslim teacher in Parker's Upper School. Now, there are none. 
Both Jones and Ibrahim noted that MSA meetings feel different without former Spanish teacher and MSA advisor Yadiner Sabir.
"She, more than anything," Jones said, "wanted to create a safe space for us. She stood up for us, like getting a space for people who were fasting during Ramadan during lunches, or just making space for us to be able to meet as a community."
Jones said that Sabir was an important advocate for Muslim students at Parker. Sabir said she repeatedly went to the administration when students confided in her about instances of Islamophobia. 
"When there have been incidents," Sabir said, "I sit down and explain everything to them, I peel the orange, everything is laid out."
Though Sabir said little came of her talks with administration, Jones and Ibrahim said it's difficult now that there's nobody to do that for them. 
"Even just seeing Sabir in the hallways," Ibrahim said, "and her saying 'Salaam' to me, which means 'peace be upon you,' just hearing that made me so much more comfortable." 
Sabir said she ultimately left Parker because of the Islamophobia both she and her children experienced at Parker. 
"When Ms. Sabir left," Jones said, "nobody was concerned that we didn't have a faculty advisor, but nobody really cared or tried to do anything in an authentic way."
Jones and Ibrahim said Parker's administration did not seem concerned with their lack of faculty advisor after Sabir's departure. The heads decided to approach Sven Carlsson, who is a practicing Christian, the director of studies for Middle and Upper School, to represent them. Though he accepted and helps the club with logistics, Carlsson said he is not what MSA needs. 
"My job is basically to carve out space for the MSA," Carlsson said, "to meet particularly given that I'm an ally not a member of the affinity. I try to be sort of quiet and respectful, and offer stuff when asked. But generally speaking, I think my role is just running support." 
Still, he noted, he is key to curriculum in the Middle and Upper Schools. He said that the school needs to work in tandem with teachers to better represent a full picture of Islam in its classes. 
"One of the things to make sure we're doing in our curriculum is that we are giving respectful, full, comprehensive, accurate, meaningful treatments of, again, one of the major belief systems," he said. "I think it's about not making things simple, and painting as simple the things that are complex."
Ibrahim said curriculum changes are sorely needed. Parker needs to see a change in its culture, as well. She wears the Hijab, which she said often makes her feel out of place at the school.
Even today, Ibrahim said, she gets odd looks in the halls, predominantly from younger students –– something she chalks up to curiosity. But, she does also see looks from some Middle and Upper School students, which makes her feel even more like an outsider. 
"Parker is not a place for Muslims," she said. "It's not a place for a lot of minorities. I don't really know how they can change that honestly. So I wouldn't recommend them accepting more Muslim students or hiring another Muslim teacher to be honest."
About the Writer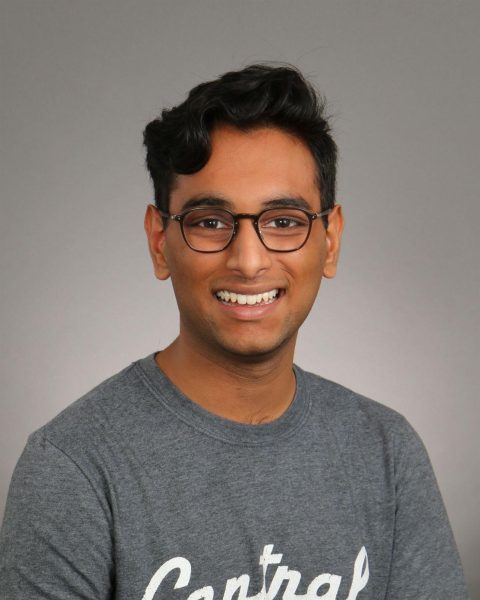 Arjun Kalra, DEIB Coverage and Internal Development
Arjun Kalra is a senior in his fourth year on "The Weekly" and his first as the Editor of DEIB Coverage and Internal Development. Sophomore year he had a column centered around ways Parker can be improved. Outside of "The Weekly," Arjun is a Model UN captain, photographer, amateur filmmaker, and an avid cook.