MX Announcing Announcer
Bulls, Bears, Fire, and Illini Announcer Tim Sinclair speaks at MX
On Monday, January 9, students entered the auditorium to see Tim Sinclair, someone who is most recognized by his voice, rather than his appearance, sitting on stage.
Sinclair is the public address announcer for the Chicago Bears, Chicago Bulls, Chicago Fire, and Illinois Fighting Illini.  He has also worked at the 2020 and 2022 NBA All-Star Games, 2021 NCAA Men's Basketball Tournament, and NBA 2K22 and 2K23.  Sinclair was also selected to take the mic at the 2020 NBA and WNBA "bubbles," 2019 Gold Cup Final, NBA India Games, 2018 ESPN Champions Classic, and 2017 MLS All-Star Game.
With him on stage was senior Emre Emanet who invited Sinclair to come speak. Emanet met Sinclair at a Chicago Fire internship and he "thought it would be a great opportunity for me to share my experience with him to everyone else," Emanet said.
Sinclair highlighted during the MX one of his best pieces of advice. "Being prepared for public speaking is important," Sinclair said. "We are all communicators whether you think of it or not." 
Sinclair also spoke about his job and the nature of sports. "The great thing about sports is that you just don't know what's going to happen, so you're just reacting to the games, which is what makes it exciting," Sinclair said. 
"He kind of opened me up to The Fire and welcomed me in," Emanet said. When reflecting on how Sinclair's talk went, he said, "Oh, people loved him. I thought it went great. Kids have been coming up to me asking me questions about it."
Emanet has been working at his internship since the summer of 2022. "I worked for the Chicago Fire…I am the game day operations manager," Emanet said. Emanet highlighted that he works with referees on the field. "So what the referees hold up for, like a substitute, I basically type in their board and give it to them. I collect player cards, and I work in the office with other advertisement management," Emanet said. 
Emanet also said that "Benjamin Kagan and Max Keller stayed after to talk to him a little bit and ask for [Sinclair's] email."
Kagan, who is the Parker sports announcer, "first started announcing Parker basketball games when in fourth grade," Kagan said. 
 Kagan described Sinclair's importance as an announcer. 
 "Whenever I would attend a Bulls or Bears game and hear Tim Sinclair announcing, I would pay attention to the way he spoke and try to improve my abilities. Hearing him present at Parker was truly inspirational," Kagan said.
Keller, who has been interested in Chicago sports, commented on the MX. "I thought it was the best MX we've had all year. I haven't seen more energy in the auditorium since before COVID-19," Keller said. 
Kagan was glad to have met Sinclair. "He is obviously not only an incredible sports announcer, but also just a really great person."
About the Writers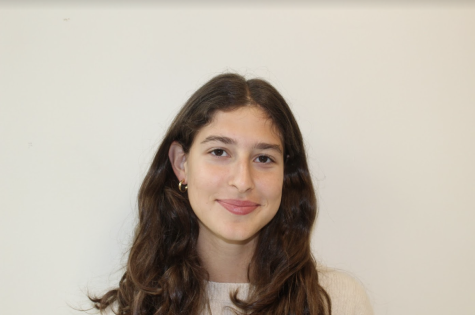 Sophia Rosenkranz, News Editor
Sophia Rosenkranz is a senior who is excited to enter her third year on the staff of The Parker Weekly as News Editor. She has previously served as a Brief Writer and Online Editor. Apart from The Weekly, Sophia is one of the captains for Model UN, enjoys playing tennis and soccer, and loves sour candy.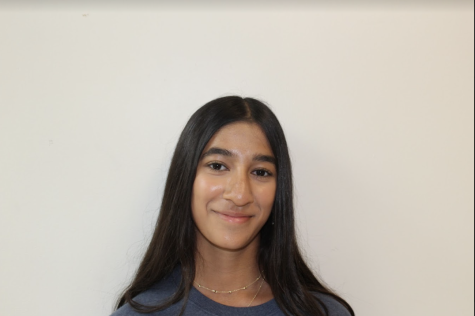 Riya Jain, Head Copy Editor
Riya Jain is a junior entering her third year on the staff of "The Weekly" as Head Copy Editor. Riya also participates in tons of social justice initiatives and is on three Parker varsity sports. She looks forward to writing more journalism for the Parker community and editing other articles!