Just Jones
It's hard to imagine that four years later I'd be sitting across from college interviews flipping through the magazine, telling them that SCOUT is the reason I am the person I am today. Hell, I get teary eyed thinking about leaving the magazine next year. 
Come my freshman year, there was no doubt in my mind as I considered what extracurriculars I wanted to join. Thinking back to my first SCOUT pitch meeting, I stared at the board of ideas produced by the three editors at the time- Ava, Georgia, and Leila. I have always understood SCOUT to be a magazine grounded in personal stories, and so, for my debut SCOUT article, Why We Wear Pink, I wrote about the color pink and it's personal connection to my mother's first breast cancer battle. Holding nothing back, my freshman year self dove into a taboo experience from my past for the first time. Similarly, for my second issue, I wrote about mispronunciation of my name in my piece, More Than a Name. Even looking back now, I am so grateful that I wrote personal pieces my freshman year. I truly believe that my vulnerable and risky writing is what landed me any chance of being considered editor. 
One afternoon during the spring of my freshman year, I received an email from SCOUT about Editor-in-Chief applications for the upcoming year which detailed: "We just sent out an email to the student body regarding SCOUT EIC for the upcoming school year, and we wanted to personally reach out to urge you to apply! We have been so impressed with your creativity, diligence, and dedication to the publication up to date, and believe you would do a phenomenal job in a leadership role at SCOUT." Shaking in my room, I realized I actually had a chance of getting the role, and so I submitted my application and hoped for the best. A few weeks later, I was asked to virtually meet with the three editors. My meeting with them was one of those life-defining moments that you just remember every detail of. I was sitting in bed, in the dark (weird I know), in between virtual classes. My hair wasn't straight, and I put on a sweater to look nicer for the zoom call. Congratulations Ms. EDITOR-IN-CHIEF they announced as I joined the meeting. And oh, how that moment changed everything. 
Three years later, SCOUT has made me the person I am today. I am creative, hyper-organized, editorial, vulnerable, brave, resilient, disruptive, and I'm a writer. Eight issues later, and I've written about everything from mosaics to take-out food to death. SCOUT has given me the platform to explore the most profound experiences of my adolescence. SCOUT has taught me to use writing to make sense of my complex experiences, a crutch that has come in great use as I reconcile with the loss of my mother. Writing is a form of personal freedom. When I write about my own complex experiences, I am opening the doors to a community that values vulnerability, introspection, and growth. 
Embracing SCOUT's key theme of taboo, which suggests topics we're aware of but aren't allowed to talk about, has allowed me to lead with courage, resilience, and strength. As Editor-in-Chief, I've become an advocate for initiating and celebrating challenging conversations. The magazine, named after the scout ant, provides me the opportunity to offer a largely unfiltered platform for others to express their views without fear.  
From confessions from victims of sexual harassment to grievers reconciling with death to community members sharing their coming-out stories, SCOUT has become a magazine that not only contributes to the community, but shapes it. Time and time again, I say that SCOUT is my proudest accomplishment. Writing and editing for SCOUT has pushed me to see the world not only for what it is but also for what it can be. SCOUT, and writing in general, serves as a reminder of why it is my duty to experience life outside of the environments already built for me. Writing changes people, and writing what everyone else is afraid to write changes a culture. 
The first issue of SCOUT was 37 pages, and our next issue is projected to over 130 pages. Through the tears at inverted copies, the angst of publishing before Class Day, the anger of stupid InDesign, the peace of an afternoon spent doing layout, eight issues later and I wouldn't change a thing. Knowing that there are people listening, relating, and inspired by the work we do at SCOUT is truly a beautiful thing. And as good as it feels to hear, "Wow, Rania! I loved your piece." It's when people have the courage to pitch their own personal stories because of the writing they read that makes all of our work worth it.  
So thank you SCOUT, for giving me and others something to believe in.
About the Writer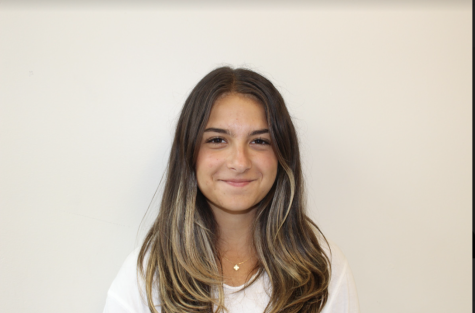 Rania Jones, Columnist
Rania Jones is excited to spend her first year on the staff of "The Weekly" as a columnist. When Rania is not taking to her column you can find her getting carded in soccer and field hockey games, singing on stage or to herself, nerding out at the U.N. podium, casually wearing red leather pants, or editing away at the next issue of SCOUT magazine. She looks forward to making sense of our model in home in her column Just Jones!