Parker Produces a Producer
Alumn Casey Morris Debuts her Thriller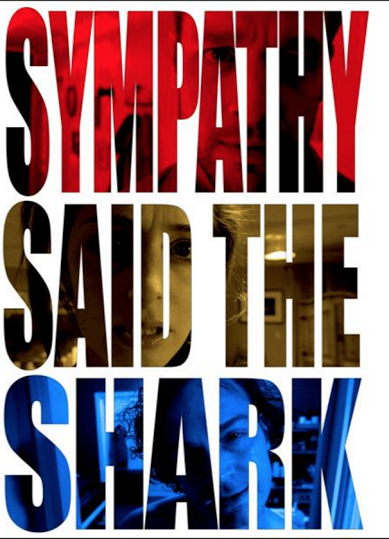 On January 10 Casey Morris, class of 1997, flew into Chicago on a quick 36-hour visit to promote her new thriller "Sympathy Said The Shark." The movie won the Audience Award at the Portland Film Festival and showed for one night at Facets Multimedia. It is now available on Google Play and Amazon Prime.
More than a few Parker alumni have made names for themselves in front of the camera. Actors Amy Landecker, Anne Heche, and Tim Griffin all graduated from the same class.  Another set of talented graduates, including Morris, has been active behind the scenes, away from the glitz and glamor.  Morris has been producing movies since she was 19 years old.
If you ask Morris, there is something about the Parker experience that leads people to careers in creative fields. Morris's own path to becoming a film producer started by way of acting in middle and upper-school productions. Morris said, "I was already interested in entertainment when I was at Parker." Some of her prominent high school roles included Bertha Bumiller in "Greater Tuna" and the nurse in "Antigone."
"What I got from Parker," Morris said, "was the ability to explore new opportunities." Even as a student in the lower school, Morris recalls the clothing company that she and her classmates began in 3rd grade. "It seemed like it was something that could really happen," she said, "and we were working towards it."
With "Sympathy Said The Shark," Morris and her team got particularly creative.  To deal with the cost and other challenges of making a movie, she and her co-producer developed a story that could be filmed all in one location over the course of twelve nights.
In addition, to show that each of the characters in the movie was telling his or her own version of events, the filmmakers mounted small cameras on top of helmets.  When an actor put on a helmet, the story could be told from that person's literal perspective. "What I learned at Parker is that creativity can be a safe place rather than a scary place," Morris said, "as long as you put the nuts and bolts with it."
Being part of a close-knit community is another aspect of making movies that reminds Morris of Parker. Parker Mom, Head JV Field Hockey Coach, and best-friend of Morris Misha Geller sees the relationship as reciprocal. "Even though she doesn't have kids who go here, and even though she lives in L.A," Geller said, "she is still so connected with the Parker community—it gave her a lot."
Morris continues to stay connected to the Parker community even in her professional life.
Morris said, "One of the things I love about working in the film industry is that you meet these people and have these opportunities to forge these close bonds," Morris said.  This can mean bringing childhood friends into the group. In a different film she is currently producing, called "Doubting Thomas," Morris cast Robert Belushi, an actor and friend who went to Parker until 8th grade.
Morris is quick to point out, however, that her friends need to be right for the part. In the case of Belushi, "everyone else in the casting room also knew he was the right guy for the role."
Morris finds a connection to Parker even in the nitty gritty tasks that producers do, from "getting bagels to making sure the lights are working on location." Morris vividly remembers a moment during her junior year when students had to lead a class on the themes of American literature.  "At the end of the class, our teacher Marie Stone basically said to us, 'It's great you learned all of this, but it means absolutely nothing unless you can apply what you learned to everything else.'"
According to Morris, that message has served her well. "I would say that Parker gave me the tools to make things happen," she said. "Nothing is out of the realm of possibilities if you put hard work into whatever it is."