Presidential Candidates
A Guide to the Presidential Candidates Are and Their Goals
Election day is right around the corner for Francis W. Parker, and there are three strong candidates running for president. This article is a guide to learning about who these candidates are and what their goals are if they get elected. 
The candidates Saroya Ornelas Pagnucci, Sarah Matthews, and Davu Hemphill-Smith have all had plenty of Student Government experience and held many different positions, making them all qualified for the role of the president. During Democrafest last Wednesday, the candidates embraced festivity, bringing stickers, popsicle sticks, and even glow sticks for potential voters. 
Saroya Ornelas Pagnucci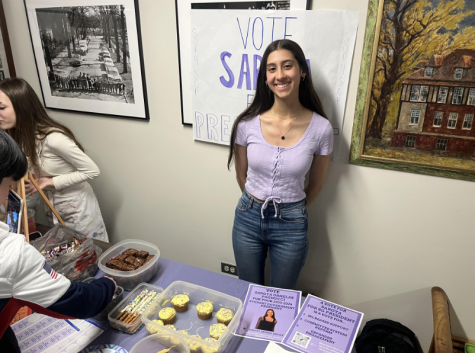 Saroya Ornelas Pagnucci has a lot of ideas to reform the committee system by reducing the overlap between committees and creating new committees. She wants to merge Model Home Committee and Students United Committee together because, in her platform, she states that both committees "have similar bylaws hosting events to bring the students together."
She wants to create a Mental Health Committee that will do many things to reflect the needs of the student body. They will host various events throughout the year and also present during plenary during Mental Health Awareness Month.
Pagnucci also wants to create a DEI Committee. Shenotes that over the years, DEI has gotten a bad reputation at Parker, and she wants to ensure that students have a voice in the way that DEI is taught at Parker. The DEI Committee will work with the new Director of DEIB to help solve many problems that come up in the curriculum in English and History classes and lead faculty workshops to ensure that everyone is in the loop about addressing DEI in the classroom.
One of the last things that Pagnucci is planning on doing to improve Student Government is to make a handbook for new to upper school students. She explained that Student Government is confusing, especially for new students at Parker, and this handbook will help them get involved sooner. It will provide information on the committee system and teach students how to make connections and join new clubs.
Overall, Saroya wants to bring more engagement to Student Government and refine the committee system to solve newer problems and reduce overlap.
Sarah Matthews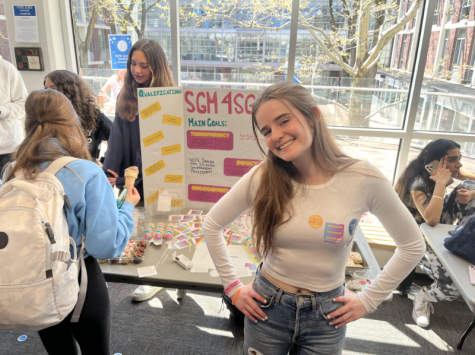 Sarah Matthews has a lot planned if she becomes president and wants to "bring life back to Student Government." Her main goals are to focus on "engagement, impact, and transparency" to make Student Government more effective and beneficial. 
Matthews understands the importance and power of student voice and wants to create more opportunities for that to be expressed. She says that "Student Government is only as much as the students put into it," and more change will be made with more engagement. She wants to create a basic formula document for how to write proposals and follow up with students who proposed issues in different settings, such as the Senate or small groups.
During plenary, she wants to host more engaging events such as fun (and relevant) kahoots and town halls. She says this will help bring excitement back to plenary and keep students' morale up. Town halls will encourage students to express their voices because they will know that their voices are heard. She also wants to start the DOCC process earlier so that freshmen can get engaged faster. She wants to make Secretary's minutes more accessible to the student to help them review what was said, committing to her idea of transparency.
Additionally, she wants to dedicate plenaries to affinity groups. She wants there to be times when the affinity groups can share information with the larger student body to help show how useful each group can be and how these resources can be available to them. She also wants to dedicate time for affinity groups to meet by using Student Government as a time period to do so.
Overall, Sarah wants to increase engagement during Student Government and use the time period for more activities and affinity group meetings.
Davu Hemphill-Smith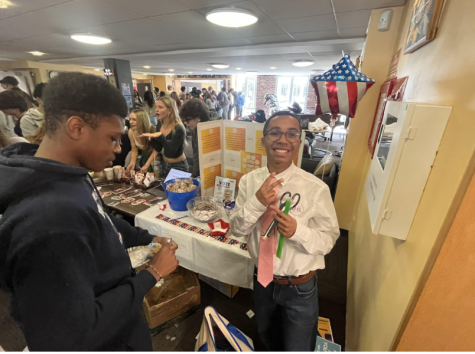 Davu bases his platform around "The Three C's." These are Communicate, Collate, and Cheerfully.
The first way that he wants to improve communication is by making it easier for the student body to read over the minutes. He suggests that it could be summarized in the Student Voice and maybe even put into one of the word searches. He also wants to help keep the students in the loop by notifying them of the progress of the implementation of proposals.
He wants to build trust in the Cabinet and Student Government as a whole and show the student body that change can be created. He says that "The belief that only one person is making all the decisions on behalf of the Upper School without taking everyone's opinions into account is rightfully worrying and with me as your President that worry will disappear." He also wants to make sure that there is a student-focused relationship with the new Head of Upper School to create a school and an environment where students love to learn in.
Hemphill-Smith wants to address his idea to "collate" by making sure that students feel that Student Government is meaningful. He wants to make plenary fun by projecting music videos or even current events on the stage before plenary starts. 
He wants to make sure that members of committees feel like they have a larger role. He says that sometimes the members feel like they aren't needed in their committees and that this issue can be solved by committee heads meeting with the President and DCA beforehand to brainstorm what the members can do in the meetings. 
Cheerfully, he wants to bring more fun to Student Government by planning fun plenaries by hosting things such as kahoots. He also wants to give the 8th graders and new 9th graders the resources to know what Student Government is to help them gain interest and participate.
Overall, Davu wants to bring more fun to plenary and help make committees more engaging for their members.
About the Writer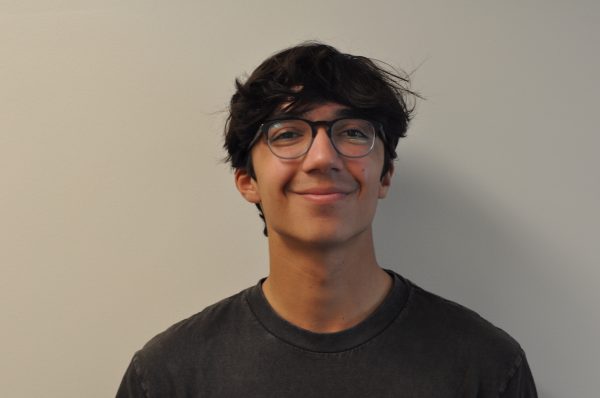 Deven Gupta, Staff Director
Deven is an incoming senior and will be serving as the Staff Director this year. Deven has been on "The Weekly" for all four years and also enjoys playing golf.