New Head, Familiar Face
Cory Zeller is the New Upper School Head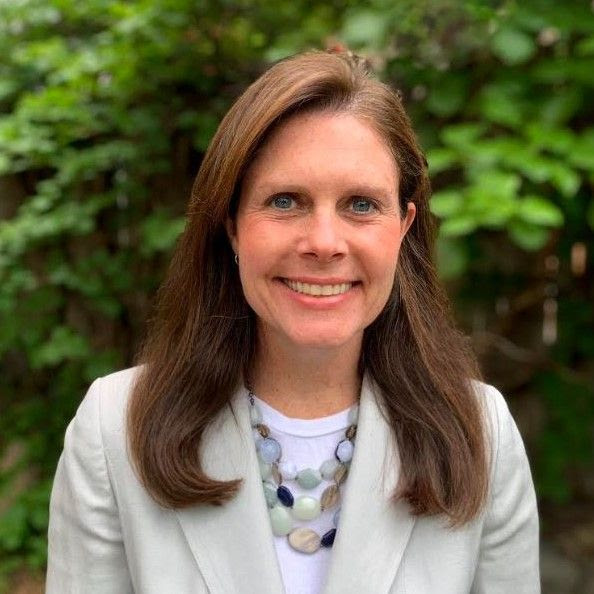 Upper School English teacher Cory Zeller's room was a revolving door for congratulatory hugs, messages, and smiles on Monday, May 8 after the announcement that Zeller was selected to serve as the next Head of Upper School. 
Principal Dan Frank and Director of Students for Grades 6–12 Sven Carlsson shared the news with the community through an email that was sent out at 9:03 a.m. on May 8 which spoke to the hiring process as well as Zeller's qualifications and experiences. Zeller's hire marks the first time a female has been hired to serve as Head of Upper School as well as the first internal hire in more than a decade. 
Zeller originally joined the Parker community in 2012 as a paternity sub for Upper School English Teacher Matt Laufer's paternity leave. The following year, in 2013, Zeller officially took on the permanent role of Upper School English Teacher and advisor. In 2014, Zeller added the role of freshmen grade head to her responsibilities .
Over the course of Zeller's time at Parker, she has experienced the leadership of six different Upper School Heads, ranging from Joe Ruggiero to current Assistant Principal and Interim Head of Upper School Priyanka Rupani. 
During the prior leadership changes, Zeller did not consider applying for the position of Upper School Head. However, when the position opened up in February, Zeller decided to apply for the position. 
"Things have shifted and specifically, with COVID, I'm noticing, there are so many ways that we need support that we didn't even know we needed before. Or maybe we did know, but it's just changed," Zeller said. "With Mr. Arnold leaving, it was the first time where I realized, I actually have ideas about what I think we need right now. I can now see how this job could be really creative and intellectually stimulating for me to try to problem-solve some of these issues."
As a freshman grade head, Zeller has examined and problem-solved the transition from eighth grade to ninth grade. Her experience working with freshmen over the years also provided her with inspiration to apply for the role of Upper School Head. 
Zeller's inspiration for the position additionally comes from her knowledge of the school which was instrumental in forming her two main goals for the position: equity and student support.
"I want to look at performance trends and look for performance gaps, skill gaps and deficits. I want to look at the alignment of our curriculum with the way in which we give feedback, and I really want to look at implementing some structures," Zeller said. 
Zeller additionally wants to establish and improve discipline and attendance policies and procedures in order to improve daily life at Parker and further support students. She plans to accomplish her goals both through systemic changes and tweaks. 
"So, looking at ways in which, systemically, we can assess academic performance and what students need both in terms of academic support and social emotional support," Zeller said, "and then, at the finetune level, policies and procedures that would help make the functioning of the school go more smoothly."
Zeller shared her plans for Parker's Upper School during her Student Interview Review Board (SIRB) interviews. Senior Annabelle Garelick is a member of the SIRB committee and helped to conduct Zeller's interview. 
"When she briefly shared some of her plans during her SIRB interview, I was very impressed and realized that she knows exactly what she wants to do and how she's going to get it done," Garelick said. "Because Ms. Zeller is a current English teacher, she already has an internal perspective and understanding of how the Upper School operates and how she plans to adapt it." 
Upper School Dean of Student Life Joe Bruno shares Garelick's sentiment that Zeller's previous time at the school is beneficial as she does not need to take time to learn Parker since she already knows it. 
Zeller believes that the transition will be weird at first as she will have a different daily routine and be stationed in a different place, but she will continue to be herself and work for the benefit of children. 
"I'm still going to be me. Part of what I'm looking forward to is still interacting with students and still knowing students. I make a point of knowing every student's name in the school," Zeller said, "I've always done that because I'm the freshman grade head, and I want to continue to do that. I want to be a really visible active presence." However, in her new role, Zeller believes she will be able to advocate for and support students in new ways. 
In addition to working with students in her new role, Zeller is excited to work with members of the Upper School office, Upper School Learning Resources teachers Bridget Walsh and Julie Holman, and other members of the Parker faculty to make decisions that will better life at Parker. Zeller has enjoyed working with them in the past and is excited to continue to collaborate with them. 
Bruno believes that a trusting relationship between the Upper School Head and the Dean of Student Life is an important factor in a successful Upper School. Zeller and Bruno already have a strong relationship, and Bruno believes that it will only get stronger as time goes on. 
"I have worked closely with Ms. Zeller over the past four years in the capacity of grade head. As somebody who oversees the grade heads, I meet with Ms. Zeller weekly," Bruno said. "I've worked closely with Ms. Zeller, not only as an advisor but as an advisor to several different clubs and committees. She is one of the teachers that I've worked closest with during my time as Dean." 
Bruno is looking forward to working closely with Zeller and believes she will succeed in the job. "She is committed. She will show up every day. She is organized and detail oriented at a level that most can't even comprehend," Bruno said. "I think that those are all key attributes needed to be successful in this position."
Zeller will officially become the Upper School Head on July 1 and is ready for the role. "I am really honored and grateful to have this opportunity," Zeller said. 
About the Writer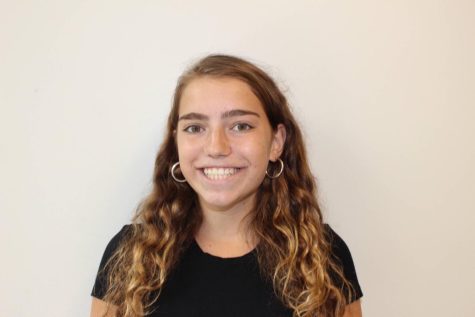 Samantha Graines, Features Editor
Samantha Graines is beyond excited to be serving as a features editor for her final year on "The Weekly." Although when Samantha started her "Weekly" career, she did not understand that could not make up quotes; she has come a long way. Samantha is very sad that this will be her last year, but is looking forward to all of the year has to offer! When not transcribing interviews or grinding out her articles, Samantha can either be found in the Math Wing or the Math Wing (that is pretty much the only place she spends her time).