Parker Clubs Get A Little More Trivial
Upper School Teachers Walsh, Levine, and Zhang Create Scholastic Bowl Team
Every Tuesday morning, fourteen members of the brand new Scholastic Bowl team walk into Upper School math teacher Ethan Levine's room for practice.
Some carry cell phones, others coffee.
They walk in clumps, talking amongst themselves.
They drop their backpacks, and take their starting positions.
This January, Levine, Upper School science teacher Xiao Zhang, and eleventh and twelfth grade learning resources teacher Bridget Walsh created a new school activity for upper schoolers: the Scholastic Bowl, a quiz-like competition in which participants, read questions from a moderator. The students have to ring their buzzers to answer, and earn points.
On February 1, the Parker Scholastic Bowl team competed at Beacon Academy, a montessori high school located in Evanston. "We had a match with Beacon for probably an hour and a half to two hours," sophomore and team member said. "We lost each of the three rounds that we played, but it was a great experience." The final score was 3-0, Beacon.
Beacon was supportive, according to Turk, giving the Parker team a couple tricks and tips. "They told us to each look into one of our interests, and research it as much as possible," Turk said. "They told us to go online and go through as many quiz packets as possible, as well as download apps like QuizUp, and just play the games."
Similar to the popular game show Jeopardy!, Scholastic Bowl topics vary across a wide spread of categories. "There's opera, literature, sports," freshman Alex Shapiro said while absentmindedly fiddling with the straps on his multicolored backpack, "almost everything falls into that."
According to the official IHSA Scholastic Bowl website, categories include science, math, social studies, literature, fine arts, and a miscellaneous category, which hosts questions about journalism, sports, technology, agriculture, and more. "In one of our practices, there was a question that was about a paragraph long," Turk said, "and it went through all the details of a painting, and at the end they said, 'Name this famous painting.'" The mysterious painting in question, it turned out, is titled: "School of Athens," by the Italian Renaissance artist Raphael.
Another question from a past Scholastic Bowl competition reads as follows: "At the beginning of the play, this character's boots are dropped off by one of his servants. Identify this unnamed and unseen character, the employer of the cook Christine. His arrival at the end of the play ends the plans of two characters to start a hotel together." The answer is the Count, from the play is "Miss Julie," by August Strindberg.
Through these kind of interesting questions, Zhang and Walsh were looking into a new kind of student club unlike the ones already provided for high school students. "Ms. Walsh and I talked about creating different venues for student team activities," Zhang said. "In conversation we found out Ms. Walsh coached Scholastic Bowl, and I had experience on a team." Zhang participated in Scholastic Bowl for two years while attending a public school in southwest Chicago and Walsh coached a team at Mt. Carmel High School from 2004 to 2012.
Levine joined the team shortly afterward. "I had actually coached a Scholastic Bowl team at another school last year" he said, "and so I already had it in the back of my mind as something I might want to get going at Parker eventually."
The advisors sent out a school-wide email announcing the start of the club on January 21. Along with MX announcements, emails were the main form of getting members to join.
Schapiro has been participating in the Scholastic Bowl since the beginning. "I was actually considering starting one next year because I did it at my old school, and I had a lot of fun with it," Schapiro said. "And then Mr. Zhang made the announcement, and I was like, 'Great, this is going to be fun.'"
Turk was motivated to join Scholastic Bowl because of a particularly interesting reason. "Over the summer, I saw the movie 'Spider-Man Homecoming,' and I saw that Peter Parker was on a team similar to it," Turk said. "When I heard about the Scholastic Bowl team, I was already inspired to join it."
In the future, looks forward to more members finding the inspiration to join like Turk. "Long-term, we hope it grows," Levine said. "We hope it gains popularity."
About the Writer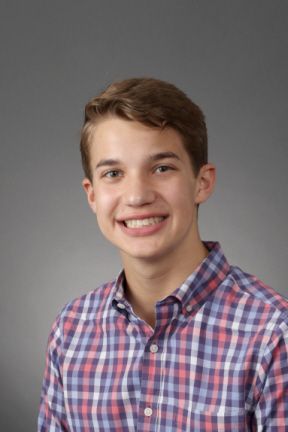 Zach Joseph, Editor-in-Chief
Zach Joseph is a senior in his fourth year on the staff of "The Weekly," and is ecstatic to be serving as an Editor-in-Chief for the 110th year of "The...