Learning to Lobby
My Experience on a Social Justice Trip In DC
From Friday, February 9 to Monday, February 12, my temple, Chicago Sinai Congregation, as well as 50 other reform Judaism synagogues from around the U.S. traveled to Washington D.C for a program called L'Taken, which was hosted by the  Religious Action Center of Reform Judaism. The event mostly took place in the conference rooms of a Hyatt hotel, and each day offered new means of social justice lobbying.
The first couple of days were spent learning about certain issues in the world, like homelessness, climate change, and the separation of church and state, as well as a large emphasis on the Deferred Action for Childhood Arrivals, or DACA. This way we all earned what issue we would like to lobby about. While these seminars did help me learn more about certain topics, the best events, I thought, were the ones concerning how to lobby and write persuasive speeches.
As I listened to presentation after presentation, a thought popped into my head: Why don't we learn this at Parker? Granted, we do have Speech I, taught by Upper School Drama teacher Leslie Holland Pryor, which I am in, and which helps us learn to speak in public, and we do have English classes that speak of censorship, but none of these classes really help us learn to lobby. And yet, one of the distinct qualities of Parker is that it encourages freedom of expression and the ability to stand up for what we believe in.
At the conference I learned how to create speeches that stand out–one strategy, for example, is to make the speech more personal.
Until this point, I had only gotten lessons on how to create papers and essays that were personal–not speeches. While the speech elective does provide an emphasis on putting a personal touch on our works of writing, these papers are not used for the purpose of lobbying.
While I recognize that being able to speak with a senator or a representative to talk about an issue is not an easy feat, I propose that the teaching of how to properly lobby and write an issue-relating speech be started at an early age, and possibly incorporated into, the Middle School's curriculum. This would be an appropriate time in young adults' lives to learn about this important topic.
If this skill set is implemented at an early age, the number of students who grow up knowing how to stand up for an issue they believe in will grow, and I think that would be a very great world to live in.
About the Writer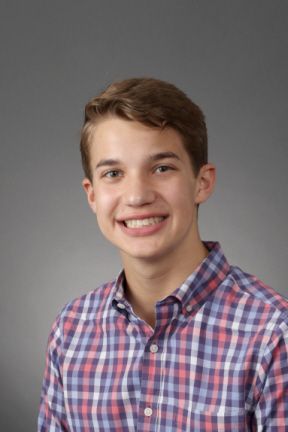 Zach Joseph, Editor-in-Chief
Zach Joseph is a senior in his fourth year on the staff of "The Weekly," and is ecstatic to be serving as an Editor-in-Chief for the 110th year of "The...