New England Aquarium Strives To Educate About Climate Change
A New Project to Inform its Visitors
The New England Aquarium says it plans to invest $200 million to educate its visitors about the impacts of climate change and how it can be prevented. 
Some aspects of this project will include exhibits aimed at educating visitors on ways to protect the aquarium from any damage caused by climate change, a spokesperson for the Aquarium said. 
The term climate change, first coined in 1966, describes a change in global or regional climate patterns, connected largely to the use of fossil fuels. Examples of climate change include the melting of glaciers and intense weather patterns, like hurricanes.
According to New England Aquarium Media Relations Director Tony LaCasse, this new initiative was inspired by the flooding in Boston in 2018 when high tides along the coast forced the aquarium to close for four days. 
LaCasse said the flooding was unlike anything ever seen in the city's recent history. 
"That summer, our water temperatures were up about four or five degrees, which was just, orders of magnitude above what you would normally see," said LaCasse.
The aquarium was not affected by the flood due in part to the recently elevated harbor walkway. It closed as a precaution for guests.
"During that flooding back in March of 2018 which flooded out most of our neighborhoods, we were an island," LaCasse said. "We were sitting up above everybody else, with minimal flood effects."
In the days of climate change awareness, the Aquarium is striving to have as environmentally friendly of a building as possible. 
"More than ten years ago we took all of our electrical switching, which had previously been in our basement, and moved it to our first floor," LaCasse said. "Probably the most significant thing from a climate change perspective is we wrote the very first grant, seven or eight years ago, to start a training network for educators and informal science centers."
The grant is used by the National Network for Ocean and Climate Change Interpretation (NNOCCI), an organization which, according to its website, strives to "develop the knowledge, techniques, community, and confidence needed to empower our audiences." NNOCCI offers a wide variety of informal science centers to alter the way in which Americans think about climate change. 
In addition to the program led by NNOCCI, the NEAQ also offers the Visualizing Change project, which sets out to address and educate citizens on the climate-ocean connection, extreme weather, ocean acidification, and the rise of sea-levels. The basic overview of Visualizing Change is, according to the NEAQ website "a toolkit for informal educators using visual narratives on climate change."
And if citizens want to teach others about climate change on their own, without any toolkits or training sessions, the NEAQ has a variety of visual and written resources to educate others about the drastic effects of climate change.
The goal of the aquarium is "to focus on things that are practical but that are also kind of civic and social," NEAQ's Vice President of Programs Billy Spitzer said in an interview with WBUR.
Among those who are in favor of the aquarium's new program is Matt Morris, 21, of Delray Beach, Florida. "The biggest problem with educating people is getting the message to be clear," Morris said. "It's all about how you address the audience you do it to."
However, Morris has an idea for how to educate others about climate change. 
"The one thing is: come up with resources and facts," Morris said. "In simple terms, not just, 'let's use all the scientific data and explain it in that way.' Because the lingo and the language can always be confusing, even for people in the industry."
As the NEAQ continues with their program, others, like 34-year-old Heather Lefebure of Vancouver, Canada, feel that design factors need to be taken into account. 
"I think it's important to remember your audience," Lefebure said. "Keeping the language and attitude of the exhibit positive instead of doom and gloom
About the Writer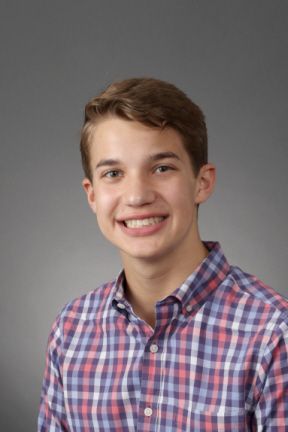 Zach Joseph, Editor-in-Chief
Zach Joseph is a senior in his fourth year on the staff of "The Weekly," and is ecstatic to be serving as an Editor-in-Chief for the 110th year of "The...