The Return Of SOCA
New Student and Teacher Heads Take Over SOCA
Within the past few years, Parker's Upper School has seen an influx of new affinity groups for students. And, as of January 15, a group of current students and faculty came together to bring back the affinity group known as SOCA (Students of Color Affinity). Led by physical education teacher Terry Davis, Upper School Coordinator Rolanda Shepard, and College Counseling Coordinator Alexis Pantoja, this meeting was planned with the intention of bringing back SOCA, which had not met since fall of the 2018-19 school year. 
Currently, separate affinity groups meet at individual times throughout the week, leading discussions and activities for students and providing a space to talk to one another. In the past, SOCA has been primarily student-led with a faculty sponsor. This year, Davis, Shepard, and Pantoja will serve as the heads of this group with the assistance of the separate affinity group leaders. 
The three became the SOCA heads when they heard about an opening for sponsorship this year. "It is so important, so it was just a matter of who was going to become the adult sponsors of it," Shepard said, "and when the call went out to ask, it went out to everyone in the Upper School community to see if there was interest, and the three of us who are also DEI coordinators expressed interest."
"I think SOCA was always going to happen," Pantoja said. Leaders and participants alike consider the group important to the health of the student body. 
According to the heads, SOCA had to continue in the 2019-20 school year. "SOCA is a piece of the school that needs to be properly represented within the school, so it needs to be spoken for," Davis said. "We're passionate about this, so we want to represent this body and move things forward."
Shepard said that having a group like SOCA is important to ensure representation in Parker, as well as an understanding of what "a particular person goes through to make it at Parker, or to get to school, or to make it through the day. If you're not in a space where you're the only, or one of a few, it may be difficult to understand, but it's important for the students as well as the adults to have representation, to be in spaces where they can be and hold the majority in a space," Shepard said.
The student affinity group leaders were first involved when the current SOCA heads wanted to get student input on how to lead the affinity group for this year. "SOCA could be, technically, the umbrella of all affinity groups," Pantoja said. "So we thought, 'with the great leadership we already have within the affinity groups, partnering would be a no brainer.'"
According to Shepard, the idea of student involvement was crucial when continuing SOCA for this school year. "What we don't want to do is to try to put things out there that don't involve the students," Shepard said. "We could easily set up and have meetings and make decisions about what we think the students of color would want, but if you don't have the students of color in the room, it makes no sense. All of the affinity groups have great leadership, it made sense to us to get them in the space and see if they were interested."
According to sophomore and Chair of Asian Alliance Aidan Young, this new mix of faculty and students leading SOCA will be beneficial for all members of this affinity group in the future. "The teachers are there to be facilitators, and the students are essentially the leaders in starting discussions and stuff, but I think that it's good to have adults in the room too, and I think that was the idea," Young said.
This dual-leadership of adults and students will not be one having more control over the other but will rather act as a combination of the two and their different ideas for SOCA. "It's going to be more of a collaboration, we want them to take the lead on some things and some things we're going to offer to them," Davis said, "so we're going to be working really close together in terms of collaboration, in terms of creating things that are relevant for this student body."
As Young learned from the January meeting, the intent of SOCA will not be changing, despite its new leadership. "Very similar purpose as last year, really just getting all of the students of color, men, women, to come together and talk as a whole because affinity groups are much smaller subgroups, and I think you can talk to people who relate most directly to me," Young said. "We have all Asians in our club, men and women, but we may not have other groups and it's good for those other groups, to be together and interact with other groups."
Despite SOCA acting as an "umbrella" for all affinity groups, the separate affinity groups will still be operating alongside SOCA, which Young feels is beneficial for the student body. "It's good to have your small groups but then to come together as one big group once in a while, there's a lot of value to that," Young said. "I think that small groups are great because you can really focus in, but having a big group is important because you can learn about others and others' experiences if you do identify differently."
Young feels that SOCA's return is long overdue. "It's a great thing," Young said. "I really like the new leadership. I think they're really committed, and I'm glad that we're bringing it back. We needed it for a long time."
"
Young feels that SOCA's return is long overdue. "It's a great thing," Young said. "I really like the new leadership. I think they're really committed, and I'm glad that we're bringing it back. We needed it for a long time.""
Under this new leadership, SOCA's goal of providing a safe space for those who identify as students of color will by no means be changing. "We want kids to have a space that they can feel supported in, we want to be able to bring in workshops and events that relate to each student's perspective, we want to have a collaboration with sponsors and leaders," Davis said, "so it's a multi-faceted types of opportunity here in terms of goals. We want to collaborate with Lower School and Middle School as well, so it's having a space to support the visions and needs of everyone."
About the Writer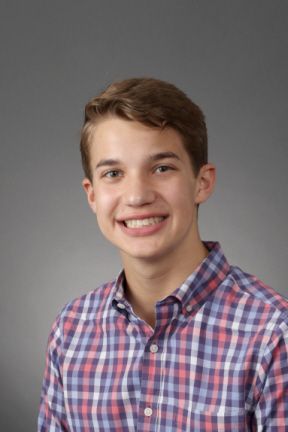 Zach Joseph, Editor-in-Chief
Zach Joseph is a senior in his fourth year on the staff of "The Weekly," and is ecstatic to be serving as an Editor-in-Chief for the 110th year of "The...