A Citywide Response
Chicagoland Schools Plan Fall Semester Amidst Pandemic
Editor's Note: "The Weekly" reached out to a number of Chicagoland area high schools to learn about their fall plans. The schools quoted below responded to our requests––any school not included was given the chance to speak.
On March 13, 2020, Illinois Governor J.B Pritzker closed all Illinois schools until March 30 in hopes of slowing the spread of the pandemic.
Five weeks later, Pritzker closed all Illinois schools for the rest of the school year.
School administrators came up with alternatives to physical classes, some switching to homework packets each day, and others, including Parker, switching to 'remote learning,' where teachers instruct lessons through Google Meet and Zoom. 
As the school year comes to a close, the question for administrators is no longer how the year will end, but how the next school year will begin.
As of now, Parker Principal Dan Frank '74 is closely monitoring Pritzker's plans to reopen Chicago with the official five-phase plan. Phase 3 calls for remote learning to continue in schools statewide, and Phase 4 entails a cautious return to school buildings. "Right now, we're in Phase 2. There's some sense we're evolving into phase three," Frank said. "There's a high likelihood that part of the year will, in some way, be on campus and sometimes will be off campus." Pritzker and Chicago Mayor Lori Lightfoot have announced the City of Chicago will move into Phase 3 on June 3. 
According to Head of Upper School Justin Brandon, Parker has already been reaching out to other schools to gain information and suggestions for how to proceed with the opening of the building. "We are working with peer schools across the world to see how they have reopened. We are connected with some schools in Asia that have reopened since the pandemic began and we are learning how they reopened," Brandon said. "We're also working with schools across the country who have had the pandemic hit in different ways, like in Seattle or in New York."
Head of The Latin School of Chicago, Randall Dunn, is a member of the K-12 Reopening Team that works with the mayor. He will be attending meetings through the summer to determine the best steps for not only his school but K-12 schools across Chicago. "We're thinking about the model that might work best to prevent schools from shutting down and stopping all work. There's some innovation, some thinking, but it's not ready for complete public consumption," Dunn said. "I think you'll see some gradual movement and it will depend on people's cooperation to sort of make it all work out. But I don't see big gatherings, unfortunately, at the beginning of the school year."
In the case of other schools in the Chicagoland area, like Whitney M. Young Magnet School, the decision to reopen in the fall is entirely controlled by their respective districts, meaning that designing an alternative fall schedule is useless without any guidance. "Based on the data, the state data and the city data, I think things will begin to open up, but I don't know whether or not we're going to be opening up in September," Whitney Young Principal Joyce Kenner said. "If we don't, obviously we will continue with our remote learning, ours has been going great, we have about 95% of students who are actively engaged, the other five percent, we are contacting their homes to make sure they have the appropriate devices and so forth."
Frank used an analogy to describe the uncertainty that he and other school administrators face at this time. "Have you ever been in your house or your apartment and all the lights are off?" he asked. "You're trying to find your place from point A to point B. Where you have some sense of familiarity, like, 'OK, I know the hallways, I know when to turn to go in the kitchen, look out for the kitchen chair over there', but you don't really know."
For Dunn, the issue is not just teaching students, but maintaining the sense of community that Latin embodies within its halls. "I know Parker and Latin depend on bringing its community together," Dunn said. "This is the time when kids are new to the school, new to different grade levels, and I think that's going to be the trickiest thing for our schools because we depend on that so much for creating culture in our school."
This dilemma is not unique to Latin. "Everybody loves Parker because of that community connection," Frank said. To try and keep the community together, Frank reached out to Parker faculty and alumni to bring in guest speakers in a new tradition that he calls "AfterZooMX." This was done with the intention of keeping the Morning Ex tradition alive, despite the lack of physical contact that the digital platform Zoom brings to the community. 
In the event that school remains online in the fall, Frank proposed another way for the community to stay in touch. Instead of losing the century-old tradition of Big Brothers and Sisters, he thought of a way for seniors to interact with their Little Siblings through Zoom. The origin of this idea came from the difficulty of keeping younger students engaged through remote learning. "I think the younger the child, the greater the challenge," Frank said.
Frank is asking other educators what they've been doing to keep Lower School students engaged. Younger kids build their interaction skills by being with other people, and right now, they are forced to do that through Zoom. According to Frank, that is not a healthy way for the kids to mature.
Dunn shares a similar sentiment about the academic growth of his younger students. "For those kids, developmentally," Dunn said, "it's just not the appropriate way to teach them."
For Kenner, any restricted return to class would be inefficient in the school building. "There is no way I could be able to separate students comfortably all day long to ensure their safety. I just couldn't do it. That is the dilemma that large high schools face," Kenner said. "Isolating students when they're sitting at their desk doing their work would work, but students have to interact. What about the playground?"
In terms of the actual school day schedule for the future, Brandon feels there are some factors to keep in mind. "Another layer we have to consider here is the role of athletics, and whatever the state decides there in terms of athletic competitions in school by fall," Brandon said. Unofficially, Frank explored the idea of possibly beginning classes later in the day if interscholastic sports were canceled by the IHSA. Without the athletic practices and games later in the afternoons, he said there was less of a reason to end school as early as it does.
Parker parents have also made suggestions for how the school day should adapt. "There's two camps," Brandon said. "One camp says that students need more classes and more homework, and then there's another camp that says there's too much homework and the students are overscheduled, and it's almost like we could split it down the line 50/50."
If Chicago moves into Phase 4, which allows limited groups of people in the school building, Frank says he would give priority to the younger students because of their difficulties with remote learning.
Frank hopes to send Parker's official plans in the first week of August. "If the needs are more for the younger students, then that might be something that all schools may have to consider doing," Frank said. 
As students head into summer, Frank calls on the Parker community to rely on the strong community that so many have come to love. "We're going to need to draw on something that's really important in our culture, in our Parker culture," Frank said. "And that's a combination of lead with goodwill, a sense of flexible collaboration, and an openness to the good ideas coming from all kinds of places."
About the Writers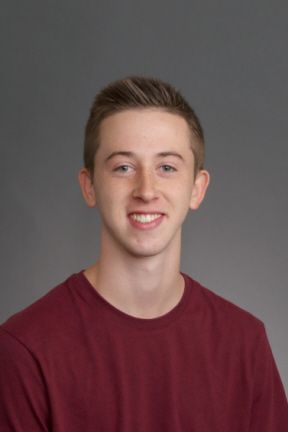 Nick Skok, Editor-in-Chief
Nick Skok is a senior in his fourth year on "The Weekly." He is currently serving as an Editor-in-Chief and has previously served as an Online Editor,...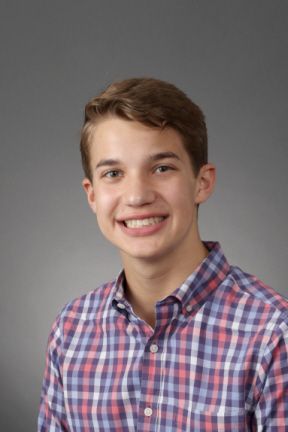 Zach Joseph, Editor-in-Chief
Zach Joseph is a senior in his fourth year on the staff of "The Weekly," and is ecstatic to be serving as an Editor-in-Chief for the 110th year of "The...