Learning and Doing
Upper School Needs Fuller Civic Engagement Program
Driven by nostalgia and boredom, I spent this afternoon reading through Parker's website, reflecting on the pages—detailing academics, student life, the mission—that compelled me to enroll five years ago. Quickly, I noticed that the content of the Upper School Civic Engagement section is outdated, describing the since-overhauled program under Shanti Elliott, the former Director of Civic Engagement who left her position after the 2016-17 school year. 
The website reads, "Guiding students' civic development by engaging the principles of Parker's mission, the Upper School Community Connections program aims to help students learn about and play a direct role in social justice work around the city through diverse experiences and ongoing reflection and dialogue." The Community Connections program—Parker's former civic engagement curriculum—no longer exists, but the write-up proceeds to explain its grade-specific activities. 
Civic engagement is central to Parker's identity, as it should be — the mission statement includes, "The people of Francis W. Parker School encourage one another to exercise personal and civic power."  How could a defining aspect of the school be misrepresented to the public, specifically prospective families? The website's misinformation marks the Upper School's unfulfilled commitment to civic engagement. Especially now, as the pandemic has illuminated disparities within the city, it's clear that Parker should leverage its immense resources and privilege to give back, to instill in students the importance of serving the broader community.
"
Especially now… it's clear that Parker should leverage its immense resources and privilege to give back, to instill in students the importance of serving the broader community."
After Elliott's departure, the role of Director of Civic Engagement was removed. Instead of creating another separate curriculum, administrators called on teachers to more authentically incorporate social justice into their classroom curricula. In the fall of 2018, "The Weekly" published an article describing Upper School Head Justin Brandon's ideas for the future of civic engagement, including a plan to create a division-wide program that mirrors the format of Cookies, which has not yet been implemented. 
With the current alternative, subtler approach to civic engagement, students do have worthwhile opportunities to learn about social issues on the national and local scale. U.S. History students investigate systemic racism in America through the "Legacy of Reconstruction" essay, and my junior-year biology class researched scientists from underrepresented groups who made breakthrough contributions to their fields.  Civic Lab allows juniors to explore a topic, ranging from environmental justice to immigration, within the context of Chicago. Many MX presenters speak about their civic-minded work. Still, this version of civic engagement does not sufficiently prepare students to "exercise personal and civic power."
The unrecognized potential of Parker's civic engagement program lies in its lack of action and student-leadership. After an enriching year of Civic Lab, there's no established outlet for seniors to actually engage in their issue, to make an impact. There's no clear avenue for students to translate what they've learned in the classroom to the "real world." 
The Upper School held a "Social Justice Fair" a few years ago, allowing students to meet representatives from Chicago nonprofits and sign up for volunteer work. Dozens of upperclassmen annually serve as election judges, an opportunity promoted by history teacher Andrew Bigelow. Parker should build off of such ideas to ingrain engagement with the broader community into student life. 
And what would be more meaningful than an annual or biannual two-day civic engagement program is one that culminates over the course of a student's four years in the Upper School. Expanding Civic Lab to the entire division would allow for freshmen and sophomores to learn about an issue within Chicago, as juniors do now, and for upperclassmen to collaboratively design and execute actionable initiatives. Such a model would marry the depth of understanding fostered by the current Civic Lab and the work emphasized by the Middle School's Parker Partners. 
Per the website's description of Community Connections, "the focus is not on accomplishing a particular task or affecting a change in the life of a particular person. Rather, the focus is on learning what civic commitment looks like in action." But the best way to learn, according to progressive pedagogy, is to do. As Parker's civic engagement program evolves, administrators and teachers should incorporate opportunities that will allow students to grow from informed to active citizens. 
About the Writer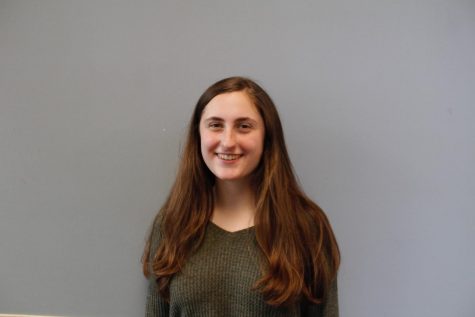 Molly Taylor, Associate Editor
As a senior in her fourth year with "The Weekly," Molly Taylor is excited to take on the new role of Associate Editor. In the past, she served as Online...