A New Face in the Language Department
A Profile on Sean Miranda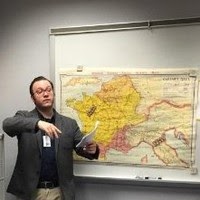 At the beginning of the 2019-20 school year, Mark Aymar, long time Latin teacher, announced his plans to retire from teaching.  Aymar began teaching at Parker in the late 1980s when he joined as a 6th grade teacher, which at the time was a self contained classroom. After working for a few years in 6th grade, Aymar became the new Upper School Latin teacher. Since then, Aymar has remained a recognizable face in the Parker hallways. With Aymar's departure comes a new era and a new face in the Latin classroom: Sean Miranda. 
Miranda joins Parker with a long educational history in Latin and Classical Humanities. Following completion of his Masters and Bachelor's degree, Miranda accepted a position at Herron High School, a large high school in Indianapolis. Unlike Parker, Herron is founded on principles of Classical education. Classical education emphasizes history, literature and language studies within a modern school framework. During his time at Herron, Miranda shared that he "redeveloped the school's Latin III curriculum from a previously ineffective system to one focused on modern cultural connections, vocabulary retention, and reflective translation based on authentic Roman Texts."
 In Miranda's cover letter to Parker, he also emphasized his role in extracurricular activities, including leading Herron's Classics and Life Skills Clubs. With these numerous qualifications, the Parker administration and the Student Interview Review Board (SIRB) considered Miranda to take over for Aymar at Parker. 
Parker completes an extensive interview process for every new Upper School hire utilizing student input through SIRB. The panel of 18 students interviewed every candidate and recommended Miranda based on his strong passion for teaching Latin.
 Paige Shayne, the 2019-2020 head of SIRB, highlighted a number of factors that gave Miranda the SIRB recommendation. "Mr. Miranda seemed to have a strong understanding of Parker's mission and about how to shift his curriculum to match Parker's progressive education," Shayne said."He was really geared toward each individual student and wanting them to succeed, and emphasized that he would work hard to build relationships with all of them. He was super involved in extracurriculars at his old school, which I think shows how important community is to him." 
The fact that Miranda came from a school with an AP Latin program and larger classes demonstrated an understanding of the difficulty of the subject and to "Transition Latin from a class with a bunch of seniors trying to get in a credit to a steady, serious curriculum throughout high school," Shayne said. Shayne also saw some similarities with Aymar, including a welcoming and friendly presence, interest in the Latin Club and other extracurriculars, and a tone that would be approachable to both parents and students.
Miranda speaks passionately about teaching Latin. "Personally, the most interesting thing about teaching Latin is to explore the connections between the ancient and modern world. It's very exciting to see the similarities we have with the ancient Romans, ranging from opinions on contemporary art to urban planning. It is a great joy to help students see these similarities and make connections of their own," Miranda said. 
While passion is a huge factor in being hired by Parker, candidates must also fit in well in the Parker community. When asked why he became interested in working at Parker, Miranda responded  that he "believe(s) the school's mission and philosophy align with my own — that students should feel empowered to explore their own interests and share their own ideas in a supportive environment." 
Similar to many Parker teachers, Miranda believes an interactive classroom is critical to student learning. When asked about what Latin students should expect this year, Miranda shared that "experiential learning will be an important part of lessons. For example, instead of simply learning about the different ways the Romans themselves would write down information, we'll explore how the Romans actually wrote by doing it ourselves and then draw conclusions on why the Romans did what they did. We'll also learn grammar by exploring what we already know from the different languages we speak — you'd be surprised how much you already know about Latin!" 
Given that all Upper School classes will begin the school year remotely, Miranda faces the challenge of introducing himself and his teaching style in a virtual setting. Consequently, as Parker teachers prepare to teach over Zoom, first year teachers face additional challenges. When asked how he will adapt to the challenges of online learning, Miranda said he will "do (his) best to make online lessons, ranging from grammar to ancient culture, as interactive and interesting as possible. I will also be sure to create a virtual space to answer everyone's questions, be it during the lesson, through email, or through a virtual 'office hour.' I'll also use different online platforms for lessons and practice, such as Edpuzzle and GoogleForms, to name a few." 
While online learning is not an ideal start to Miranda's Parker career, he approaches this school year with enthusiasm. "For my first year of teaching Latin, I hope to get to know everyone and become familiar with the school in general. I'm sure our current virtual normal will present some challenges and I look forward to working with everyone, students and my fellow teachers alike, to create imaginative solutions to any and all difficulties remote learning might present us with." With Aymar departing and Miranda arriving, a new era in Parker's Latin classroom is about to begin.
About the Writer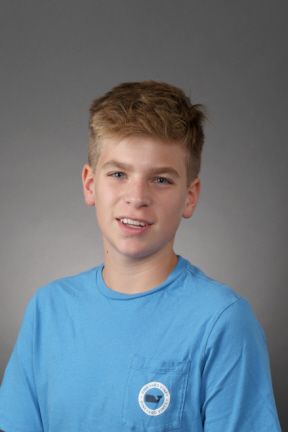 Max Keller, Copy Editor
Max Keller is a sophomore in his second year on the staff of "The Weekly." Currently, he is serving as a Copy Editor and has previously served as a Sports...