The Masked Summer
A look at what summer camps went through this year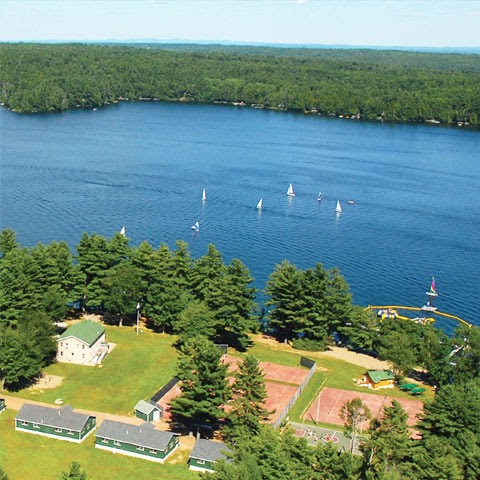 Summer camp is an essential part of American life for millions of kids throughout the country. Sadly, due to COVID-19, thousands of camps around the country were canceled. However, a few camps stayed open through the pandemic. After experiencing first-hand the sacrifices my camp made in order to open for hundreds of children around the country, I can confidently say they made the right decision. 
With the closure of thousands of camps, many, many children lost their beloved summer homes. I am fortunate to have attended Camp Modin this year, the camp I have been attending for the last eight summers. Modin was brave enough to open for a shortened season of five weeks instead of the regular seven. 
Because Modin is privately-owned, unlike a large portion of Jewish camps associated with international organizations, Modin already had the advantage of not having to follow orders from a parent organization. Maine, having one of the lowest rates of the coronavirus in the country, had only one case in the same county as Modin, which also was a huge positive factor during the planning process. 
Modin has also dealt with a previous outbreak. In 2009, the camp had to manage over 130 cases of H1N1. Modin was quick to respond and stayed open for the rest of the summer with the implementation of required daily temperature checks, turning cabins into quarantine facilities, the usage of masks, and other protocols similar to social-distancing. 
Using their prior experience, Modin and a group of around 10 other camps began their journey to summer camp during a pandemic after getting the green light from Maine's governor. 
Modin's parent community had a lot of questions after the camp first announced that it was opening. How am I supposed to know my child is safe? What if my child gets the coronavirus? How would they get to a hospital? How were they supposed to trust their children were safe and not exposed to a virus killing hundreds of thousands of people? It was through Modin's comprehensive 20-page plan, and a trusting community of parents and alumni that maintained faith in the camp, but the road to the final decision was not an easy one. 
 Written alongside the directors from other Maine camps who planned on opening, the protocols outlined specific requirements campers must meet, from social distancing before camp to testing, along with rules to follow upon arriving at camp. 
In order to attend camp, the Modin administration required campers and their families to quarantine as best they could and perform the mandatory testing. Campers had to do a spit test five days before, a rapid test the first day of camp, and a second round of on-camp testing five days into camp. If everyone at camp were to test negative after the five day period, then we would be allowed to ditch the masks and protocols. 
After consulting with outside health professionals and expanding their own medical team, it was decided that creating a separate on-camp quarantine facility would be the best way to contain the spread if there were to be an outbreak. Located directly in front of the camp infirmary lies a massive quarantine tent, including 30 separated beds and bathroom facilities. Walking in on the first day, everyone was scared to see how large it was and hoped for the best: it wouldn't need to be put to use. 
Adjusting camp life — especially one in which 100 percent of the time is spent around other people–to fit social distance protocols was not easy. All campers and staff were required to wear masks at all times, except when they were only with people from their "cohort," the other campers in their bunk. Dining changes were made from buffet to family-style, campers had to be spread out from the other cohorts during full-camp events, and could not roam the camp freely unless it was for an activity or for a meal. The camp administration had to modify programming, find alternatives to off-camp events, and make sure campers remained within their cohorts until the camp was clear.
 One of the most significant issues the administrative team had to face was the loss of returning staff. Modin uses Camp America, an organization that helps recruit counselors from countries such as England, Australia, and New Zealand, but sadly due to travel restrictions, the majority of staff who planned on returning could not return this summer, nor could new staff be recruited overseas. Modin ended up having more alumni than in recent years, an entire group of counselors from around the country, and even a few staff members from Bolivia, Argentina, and Israel. 
While daily temperature checks, an altered dining situation, and having to wear a mask while walking around camp was not ideal, it was worth it. In my opinion, it did not have that much of a detrimental effect to camp life — we were still lucky even to be open. Going into my last summer as a camper, I wasn't upset about the fact we had to wear masks or that we only had five weeks at camp. Instead, I was, and will forever be grateful to have had the opportunity to finish out my camp experience, no matter the circumstances. Modin is just one example of very few camps that were brave and lucky enough to open this summer, and I wouldn't change my experience of camp life with the coronavirus for anything.
About the Writer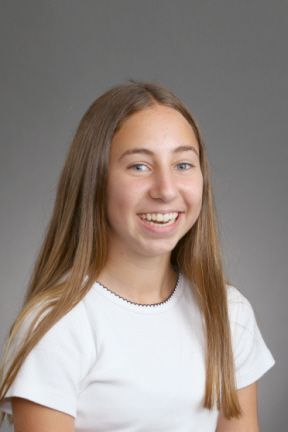 Mia Bronstein, Videographer
Mia Bronstein is a junior, and is so excited to be serving her first year on "The Weekly," as a Videographer! Outside of "The Weekly," Mia plays Girl's...