Education Equity
Parker's Newest Club Focusing on the Digital Divide
Life during COVID-19 has highlighted an already present issue: the homework gap, school-age children lacking the connectivity they need to complete schoolwork at home. Parker's new Education Equity club will be working to combat this inequality alongside Kids First Chicago and their Chicago Connected, two organizations that are well experienced and informed on this topic.
Upper School French Teacher Lorin Pritkin first came up with the idea for this club. "When my own kids were in school at CPS I was aware of a significant achievement gap and lack of access to the internet and to hardware laptops," Pritikin said. "My interest started a long time ago. I had never thought that there was fear that teachers were required to submit things online and do work online. A lot of kids had to go to public libraries after long days at school and commute far from home to do their homework in public spaces."
This issue existed long before this pandemic and has only heightened in severity. "I was concerned about this issue when my kids were in grade school, but that was decades ago," Pritkin said. "So, I found myself hearing more about the digital divide over and over again when schools went into remote learning as a result of the pandemic. It brought up those feelings of inequity, privilege, and wanting to connect somehow to organizations that would address the issue."
On June 25, Chicago Mayor Lori Lightfoot announced a plan to provide free internet for 100,000 Chicago students for four years in an attempt to help bridge the digital divide and lack of resources for school that many families were facing. In a press conference, Lightfoot cited a national Pew study that found more than 20% of students couldn't complete schoolwork because they lacked internet access, rising to 40% among low-income households.
Lightfoot is working alongside Kids First Chicago, a parent advocacy group, to initiate this plan and provide support to Chicago families.
Kids First Chicago's mission is to dramatically improve education for Chicago's children by ensuring high-quality public schools are accessible to all families.."I hadn't really known of their work," Pritkin said. "They have been fighting for a lot of social justice and education equity issues on behalf of 
Chicago kids."
Pritikin contacted Kids First Chicago about working alongside Parker students. The organization informed Pritikin of relevant topics to work on with Parker students and from there, Parker's new Education Equity club was formed.
This year, the Education Equity club is open to doing a variety of meaningful activities even through remote learning. United States Representative Jim Clyburn works on the issue of education equity as well. "Senator Clyburn has a bill in the senate of digital access for families in need," Pritikin said. "I hope to do a letter-writing campaign and activities involving public policy."
Another project would be refurbishing computers and donating them to kids and families in need. Kids First Chicago helped to educate Pritikin on these ideas as well as recommending fundraising. "Those are just three ideas," Pritkin said. "I'm sure students will come up with 33 great ideas."
CPS kids are scheduled to start and stay in distance learning until November 8th. "Students are going to be working online and need more resources that this club will help to initiate," Pritikin said.
 Kristin Pollock is the Chief of Developmental and External Affairs for Kids First Chicago. Kids First Chicago is focused on parent advocacy and works alongside many other people as well. "We end up working with a number of people," said Pollock. "I think the opportunity for Parker is to get involved in the public school system and see what that looks like in Chicago." 
Students would have the opportunity to become strong advocates for issues of education equity as well as being more knowledgeable on the issues. "Advocacy starts with building your own knowledge," said Pollock. "We'd be happy to provide more workshops in training to understand what the main issues are that Chicago public school kids and families face today."
The digital divide is one issue Kids First Chicago would bring to the club. "Issues that we work on all kind of come from what we hear from families, so with this work we can see the areas to focus on," said Pollock. "We've always focused our work around fairness and equity. We believe every family in the city of Chicago deserves an education, high-quality options, fair access, and fair funding."
Rania Jones is a rising sophomore who found interest in the Education Equity club after reading Mme. Pritikin's email describing the new club opportunity. "I wanted to do it because I thought it was a topic that is extremely relevant to our current circumstances," Jones said. "The club has potential to make a substantial difference and coming from a private, privileged school, it's important to understand that we are all approaching the next school year under very different circumstances."
Jones was already informed on the topics the club would be addressing. "…The biggest being the gap in accessibility to resources," Jones said. "Like the internet, appropriate technology and other things that not everyone easily has access to and how schools were making efforts to fund, supply and assist providing these resources."
Jones sees potential for the club to make a difference. "I think it will really focus on finding ways to most effectively find ways to aid this gap in resources," Jones said.
Pollock will continue to work with the Education Club throughout the year with events and involvement ideas for students.  "I heard Parker is very into good citizenship and being good citizens of the world," said Pollock. "I think there could be a really good synergy there between Parker and Kids First Chicago."
About the Writer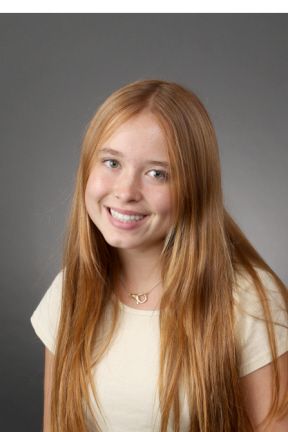 Eden Stranahan, Copy Editor
Eden Stranahan is a sophomore in her second year on the staff of "The Weekly." Currently, she is serving as a Copy Editor and previously served as a...