COVID-19 Takes a Bite out of Restaurants
Restaurants reopen after months of being shut down, to mixed success
For many, visiting a favorite restaurant can serve as not just a great meal but as a place as comfortable as home. Chicago is home to over 7000 restaurants that employ over 166,000 people, according to "IllinoisResturant.org," many of whom were laid off or furloughed when Chicago entered a stay at home order on March 20. That order required restaurants to close entirely or change to take out orders only. On June 3, Chicago entered Phase Three, allowing restaurants to open outdoor seating. Twenty-six days later, Chicago entered Phase Four of reopening, which allowed restaurants to reopen inside at quarter capacity. 
 As the city reopened, the positivity rate of COVID-19 tests rose from 2.7%, when Chicago entered Phase Four to a 5%, positivity rate as of August 17th according to The Chicago Tribune. As the positivity rate rises, restaurant owners and employees are increasingly worried that restaurants may have to shut down once again.
The Stray Hen is a breakfast and lunch restaurant with locations in Chicago and Elmhurst. They began their Chicago lease in February just weeks before the stay at home order was set in place. "When COVID-19 happened, we were in a bad situation because we were in a lease we couldn't get out of," George Poulos, the owner of the Stray Hen, said. "We decided to take our time remodeling it and to weigh our options to see what was going on. When we opened, it was hard to advertise to potential customers because A) people are scared to come out and B) we were unknown." 
While many restaurants have been allowed to open, only around half of Americans feel comfortable returning to restaurants, according to "Business Insider."
"We don't see much of a reason to go out. It just seems like an unnecessary risk," freshman Grant Koh said. "We were eating out about two to four times a week before the coronavirus. We stopped in March, and haven't started to go back." 
Because many Americans, as many as 30% according to "QSR Magazine" are avoiding eating out and restaurants are not able to seat at full capacity, restaurants have lost a substantial amount of business. "Pre-COVID-19, I would do north of 250 people for brunch, depending on weather and other factors, but now I'd say we're doing 30% of that. It's pretty brutal," John Manilow, a Parker parent and owner of John's Place in Roscoe Village, said. "In terms of what we lost, my numbers were down substantially, 45%-50%." 
The loss in income has forced many restaurants to furlough or fire many of their employees. According to an article on "TheEater.com," roughly 60% of people who filed for unemployment in March were employees of restaurants or bars in the United States. 
"Pre-COVID-19, I had 23 employees," Manilow said. "Now I brought a good amount of people back, I think we're in the 16-18 range." While John's Place has regained most of its workforce, when the restaurant first closed on March 16, many restaurant employees chose to leave out of fear for their health. 
"In the thick of it, it was pandemonium, and everyone was freaking out, and they didn't want to go to work and endanger their families," Manilow said, "I only really had five, including myself, just to keep the doors open." 
Restaurants had to get creative when they had to switch to doing take out. "The word of 2020 is pivot, so we pivoted to being creative with our menu and figuring out what people wanted and how we're going to get it to them," Manilow said, "We came up with the idea of these family meals. Basically, larger portions, to feed a family, of our most popular items, email blasting that, and putting them in bags for normal carry out, putting a sign in our window, and working with the chamber of commerce. Just putting the word out that 'Hey, we're open, and we appreciate you.'"
Since the Stray Hen was new and primarily served breakfast and lunch, it was much harder for them to publicize carry out. "You have to understand we're a breakfast and lunch place, mostly breakfast when you have to deal with eggs, and it has to be delivered 20 minutes away in a thin box. It doesn't transport as well as a club sandwich or a burger," Poulos said. Because Stray Hen doesn't have much outdoor space, it was harder for it to reopen as they were limited to one-quarter capacity. "We're probably at 25% of sales compared to what it would be normally."
Although business decreased for John's Place, Manilow and his family wanted to give back to healthcare workers. "We ended up also doing a hospital delivery where we were giving back to frontline workers, then we realized that a lot of friends were asking, 'Hey, how can I help with that?' So we came up with an idea called 'Feed a Hero.'" 
"Feed a Hero" is a program where people can pay $15 for John's Place to make a meal, which is then delivered to hospitals to feed those on the front lines. "We probably did about a thousand of those which helped me pay my staff and feed those on the front lines," Manilow said.  
As the coronavirus cases rise in Chicago, restaurant owners are facing the threat of another shutdown. "If we have to shut down again, I'm going to be honest with you, Clark Street may shut down for good. We just have to do what makes sense business-wise," Stray Hen owner Poulos said. 
Small restaurants face the unique challenge of trying to survive during this crisis. According to "Market Realist," large restaurant chains control 51% of the food market. This trend of large chains increasing their share of the food market could be accelerated due to the coronavirus as large chains have the resources to survive another lockdown, which is something small restaurants will have a much harder time doing according to an article in "The New York Times." 
Americans have been spending less money at small restaurants than at large restaurant chains this year. According to the "CNBC," Americans spent 70% less at independent restaurants while spending only 40% less at chain restaurants in late March. As of July 4, Americans were spending a quarter less at independent restaurants whereas spending only 4% less at chains. 
While small restaurants continue to struggle, Phase Four has given Poulus hope. "Before Phase Four or Phase Three, I would have told you that no one would come to eat whether inside or out," Poulos said. "But the overwhelming support we got at Lincoln Park and Elmhurst just made me say 'wow' so it made me feel really good about what to expect post-COVID-19. If Phase Five happens within the next year, I think restaurants would thrive like never before."
About the Writer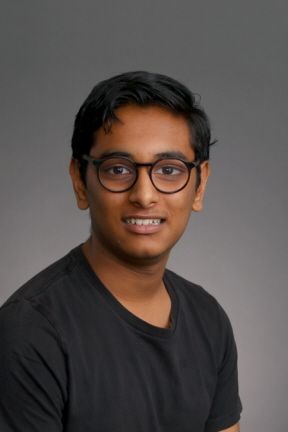 Arjun Kalra, Photographer
Arjun Kalra is a freshman on the Weekly who serves as a photographer. When not behind a camera, he can be found watching a sitcom or a horror movie.