Rocah Wins DA Position
Parker Alum Mimi Rocah is Elected District Attorney of Westchester County
On November 4, the Mimi Rocah for District Attorney Campaign released a Press Release, announcing Rocah's election as Westchester District Attorney (DA). Mimi Rocah '88 won 63% percent of the votes (200,921 individual votes), easily beating her opponent, Bruce P. Bendish, who had dropped out of the race in September but still appeared on the ballots.
For 16 and a half years, Rocah was the Assistant United States Attorney in the Southern District of New York prosecutor. She also served as Chief of the Westchester Division for the Department of Justice where she worked under U.S. Attorney Preet Bharara and the Obama administration. She has earned multiple Department of Justice awards.
Rocah worked as a Distinguished Fellow in Criminal Justice for the Pace University School of Law. She was also a Legal Analyst for MSNBC and NBC News. Rocah was active in her community, working with her children's school and with several organizations, all according to her website.
To learn more about Rocah's background, click here.
The June 23 Democratic primary gave Rocah the Democratic nomination. She was running against the incumbent Anthony Scarpino who beat Bendish in 2016. Scarpino conceded the election over three weeks after the primary due to the close election results as well as the unprecedented influx of mail-in votes that slowed down the counting. 
Also on November 4, Rocah announced the leaders of her transition team as Zachary W. Carter and Leroy Frazer, Jr., both widely respected New York law enforcement veterans according to the transition website.
As DA, Rocah will be the lead prosecutor of Westchester County and she will choose how law enforcement interacts with the community. This responsibility manifests in allocating resources and directing focus to certain types of cases. She will also have the power to give previously closed cases another review. 
Prosecutors determine how people who have been arrested are tried or not tried in court. Clinical Professor of Law, Legal Director of the Children & Family Justice Center at the Northwestern Pritzker School of Law, and fellow Parker classmate of Mimi Rocah, Alison Flaum '88 brought up the example of teen drug arrests which have significant racial disparities. The local prosecutor of Cook County made the decision to not "throw the book at" or sentence or charge kids who have been caught with drugs.
"I think where I see Parker's ethic of community and citizenship really manifesting in Mimi's career is what we all learn at Parker about speaking up when you see something wrong and being part of the solution, identifying ways to make the world better," Flaum said.
Rocah's issues page of her campaign website lists eleven specific causes that Rocah is committed to working on. These include a "plan to address police misconduct" using the law to stand up to crimes against workers, and her environmental justice agenda. "I think what people want to see are candidates who are embracing change," Rocah said to "The Journal News", a local newspaper in Westchester.
The third issue outlines Rocah's commitment to a "restorative justice approach in Westchester DA's office." Restorative Justice centers around the idea that justice does not necessarily mean punishing someone who has committed a crime but rather how the person who committed a crime can repair their harm and make things right. "It sounds pretty obvious but there are plenty of places where prosecutors are not open to these kinds of alternative ways of thinking about what justice means," Flaum said before noting Rocah is "absolutely in support" of restorative justice.
Flaum described Rocah in high school as a bold leader with integrity who was an outspoken upstander when needed.
The campaign's press release finished with the following quote from Rocah, "As Westchester's DA, I will work to keep everyone in our community safe, stand up for the rule of law, confront bigotry and hate at every level, and make sure Westchester District Attorney's office works for all of the people of Westchester. Let's get to work."
About the Writer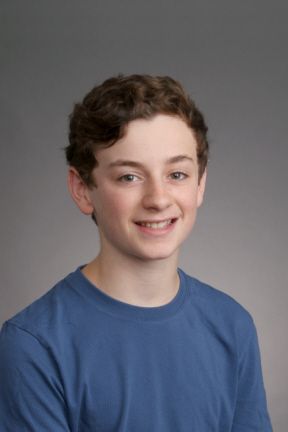 Harry Lowitz, Brief Writer
Harry Lowitz is a freshman in his first year on the staff of "The Weekly," and is delighted to be working as a brief writer. Outside of "The Weekly," Harry...