Irrelevant or Imperative?
Academic Consistency Resolution Passes With 85% Student Support
As a lively debate in Student Government plenary came to a close, a majority of participant's Zoom voting dots turned green as 85% of the student body voted in favor of passing the newly proposed Academic Consistency Resolution.
The resolution outlines a series of requests from the Upper School student body directed to the faculty in an attempt to standardize teaching procedures across the board. The included topics ranging from the timing and platform for posting homework to the appropriate time to take tests outside of allotted class periods. 
The introduction of the resolution states that during both remote and in-person school, "teachers have sometimes lacked consistency in time of homework posting and format," and that this resolution means to "reaffirm unsaid remote-learning and homework rules, making it clearer for both students and teachers." On Friday, November 13, junior and Student Government Media Manager Mia Bronstein sent out the contents of the resolution to the Upper School Faculty and Staff in a kindly-worded email.
Many students were eager to engage in this newer Student Government process. They first got a chance to voice their opinions and give feedback in a student-run Senate, where the resolution gained momentum. It was then officially brought up in Plenary weeks later. A platform for submitting suggestions was also made available via a Google Form sent out in an email, which reminded everyone that "the purpose of this is not to complain. It's really to create some ground rules so homework and classes can be managed a bit better."
This was the first Student Government resolution not initiated by a student-Cabinet member and the second one created overall.
"It was a really good way to start off the resolution process," sophomore and Student Government Parliamentarian Jack Kahan said. "Because it wasn't entirely unanimously popular, it really gave way to a lot of good, healthy debate and discussion around amendments."
According to Kahan, a majority of Cabinet was surprised by the amount of debate over this resolution. Though a majority supported it, there were also strong arguments made against its passage. The different opinions and proposed amendments ended up helping revise their original draft. 
Kahan emphasized the good intention behind the requests, saying that "none of the teachers were maliciously doing anything wrong or purposefully making it harder for the students. It was just sometimes I think they didn't know exactly the procedure they should be following, and I thought that this was a great way for just a 'heads up' for everyone across the board about what they should be doing."
Upper School history teacher Susan Elliott shares a similar perspective on the matter. She was a Student Government Faculty Advisor at the time of the resolution's passing and witnessed the student debates held in Plenary. 
"My opinion is that as a teacher, we're flying blind. We've never done this before, so the more feedback, the better," Elliott said. "I'm supposed to be giving you feedback and teaching you how to take feedback positively, so it would really be ridiculous if I didn't take feedback positively." She later noted the importance of learning the reasons behind students' anxiety in order for them to learn more effectively in class. The pandemic has been socially-isolating for many people, but there is also anxiety that arises from the new learning and teaching styles.
Upper School physics and chemistry teacher John Paul Iaconianni appreciated the clarity and respect towards teachers that he felt was evident throughout the resolution. 
"It is very clear the students do appreciate and recognize that it's a lot of work to sort of shift from a traditional way of doing this job as a teacher to remote," he said. "I think it's a very fair and reasonable ask." Iaconianni also mentioned the meaningful impact that the 85% student approval had in backing the requests, as opposed to individual emails between students and their teachers.
However, 15% of the student body voted against the passing of the resolution, largely claiming that it was unnecessary and micromanaging the teachers. In Plenary, senior Ada Collins was one of the vocal students who made their thoughts against it clear.
"Parker's teachers have been doing a phenomenal job of teaching via Zoom, so this resolution, which called out the most diminutive issues, was completely irrelevant and could have been summed up in an individual email," Collins said. "Through the intention may have been simply to establish an understanding between students and teachers, it came off as ungrateful and privileged."
Many people also had opinions which fell in between the two distinct sides. Upper School history teacher Dan Greenstone found it helpful to hear what the students were thinking and agreed with a majority of the requests made. However, Greenstone says he will continue to use Google Classroom instead of the Portal because it works better for his class.
"I am highly confident that our students are able to figure out what their assignment is in my class, and I know that that's true because they have been and continue to do so," Greenstone said. He believes that if a student hasn't taken his class, their opinion on the matter is a little less relevant. "I think it's totally fair for the student body to make their requests, and teachers have a responsibility in a school that's based on democratic education to listen to the voice of the students, but the ultimate decision in a progressive school of how to run a classroom should be with the experienced teacher."
The student body's general recommendations are out in the open, and it's now up to the teachers and their students to determine any resulting changes. Though the direct impact of the resolution will vary from class to class as the pandemic continues, the standardized set of guidelines will still remain applicable once in-person learning resumes.
About the Writer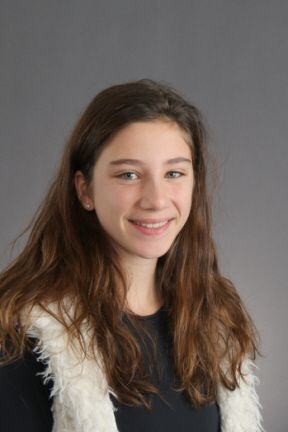 Sofia Brown, Features Editor
Sofia Brown is a junior in her third year on "The Weekly." Currently she is serving as the Features Editor, and has previously been a staff writer...