A Unionization Attempt
The Teachers of the Latin School of Chicago Vote to Become a Union
The Latin School of Chicago, like Parker, is a private school located on Clark street. Unlike Parker, Latin doesn't have a teachers union. Parker teachers and the rest of Chicago's public school teachers are protected by a union. 
One union is the CTU which is a labor union representing public school teachers, paraprofessionals, and clinicians. They fight for improved pay, benefits, and job security for its members. 185 Latin teachers have filed for union claims, but have experienced pushback from Latin administrators. These teachers want to have "a strong collective voice," to "regain an effective voice in the school's decisions about teaching, learning, and student well-being," and many other problems they want to fix for the students of Latin. 
"I believe Latin has some of the best teachers out there," Latin student Coco Schuster said. Schuster talked about how the Latin teachers prioritize their students, and she believes that the union is just another way of helping the students. "They give us a balance of independence and structure in and out of the classroom. I wouldn't be where I am today without the help of the Latin teachers."
According to the Chicago Sun Times, Head of School Randall Dunn spoke out about the 185 Latin teachers filling union cards. "We do not believe it is in the best interest of our students, faculty, staff or school as a whole," Dunn told Chicago Sun Times reporters. "We believe that the best way to continue to move Latin forward and provide the very best learning experience for our students is by working in partnership with our faculty and staff in a way that is aligned with our shared values as a community."
One of the 185 Latin teachers, Elissabeth Legendre, disagrees with Dunn. "Together in the Latin School Union, educators at Latin School will have a stronger, collective voice they can use to support the entire school community and will be better positioned to use their acclaimed expertise and experience to help the administration make important decisions about effective teaching and learning at the school," Legendre said. "Latin School teachers want to work with the administration to build a culture of mutual respect, equity-based professional development, and collaborative decision-making. Through collective work in their union, teachers at Latin can better assist the administration with efforts to create a more diverse, equitable, and inclusive school community for students and employees."
Legendre is an upper school language teacher at Latin who was one of the first teachers to file union claims. With the global pandemic changing many people's perspectives, Legendre and many other Latin teachers have found that forming a union is the best course of action for their school. Legendre believes that the union will further enhance communication and collaboration with administrators and employees. She believes that this union will be very beneficial for students, teachers, families, and administrators of Latin. Legendre and the other 180 Latin teachers are seeking to organize the Latin School Union to better advocate for students by regaining an effective voice in the school's decisions about teaching, learning, and student well-being. 
Though it may seem like this would change the education system as a whole and change how students go about learning, Legendre believes that forming a union won't change a student's life. "We don't expect that forming a union will change the day-to-day experience for students. Nothing will change with regard to our pride in our work at Latin or our dedication to our students," Legendre said.  "Over time, the union will allow teachers to better collaborate with school administration so that we can help keep Latin the top-tier institution that it is. When teachers are part of the decision-making process from the beginning, we can better know how to plan so we can focus on students."
"I think Latin's attempt to unionize makes perfect sense," student body president-elect Eli Moog said. "Latin also clearly has the same problem as Parker regarding the role of parents, and a strong teachers union would absolutely help counter that." Moog also touched upon Parker's union. "I think the Parker union is a great force in our school," Moog said. "One that obviously makes the lives of our teachers better, but also improves our lives as students."
As the pandemic winds down, change is definitely an essential part of coming back to normal. With everyone having lived through such an unprecedented year, many new problems and opportunities have appeared. One of those opportunities for 185 Latin teachers is forming a union. As seen, this is no easy task and it is quite controversial among administrators, politicians, and many more. Parker is one of the only private schools that has a teacher union, and Latin wants to become one of those schools. Legendre and the other Latin teachers are fighting for their union, however facing administrators and board members who believe that a union "won't be beneficial for Latin." Both sides have their arguments of whether it would be beneficial or not, but only time will tell if Latin becomes a union.
About the Writer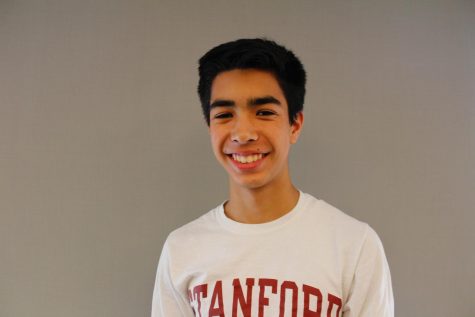 Ben Rachel, Staff Writer
Ben Rachel is a Junior and is on his third year writing for "The Weekly." He is currently serving as a Brief Writer and has been at Parker ever since...