Mandates and More
Parker's vaccination situation continues as the school year begins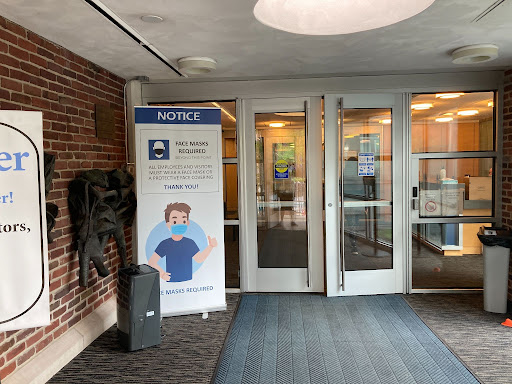 Last May, Parker freshman Ella Currie was the last person in her family to be vaccinated. "I was just ready to get it done with," she said. Now, Currie is a fully vaccinated sophomore, but despite her new status, Currie and Parker's vaccination odyssey continues.
In December 2020, after almost a year of lockdowns and instability caused by COVID-19, which translated to major restrictions for Parker, the vaccine for the coronavirus was authorized by the U.S. Food and Drug Administration (FDA). By May 2021, the FDA made anybody aged 12 years or older eligible for the vaccine.
As of August 26, 2021, 51.19% of the US population and 50.69% of the Illinois population are fully vaccinated, according to Our World in Data.
Vaccines decrease the likelihood of getting the virus but also vaccines have been proven to almost completely prevent serious complications. This gave Parker administration more comfort as they made plans for this school year according to Parker parent and member of the medical committee Dr. Ricardo Rosenkranz. However, not everyone is vaccinated.
For now, Parker will not be mandating vaccinations for students or employees. School nurse Anne Nelson said that the Parker legal team had advised against requiring students to get vaccinated, and although other employers have begun to require vaccinations, Parker does not currently have any plans to do so.
Over 92% of Parker employees are vaccinated according to a communication from Principal Dan Frank on August 9. "That's much higher than anywhere around, so we haven't felt like we need to put the capital M word on it," Rosenkranz said, alluding to a vaccine mandate.
Chicago Public Schools (CPS) has announced that they will require employees to be vaccinated, according to "ABC Chicago." Governor JB Pritzker is expected to announce rules for Illinois teachers including that they must agree "to either receive the coronavirus vaccine, or to submit to weekly COVID testing through an enhanced protocols program," according to NBC Chicago.
The Pfizer-BioNTech COVID-19 vaccine has full FDA approval for ages 16 and up. For ages 12 to 15, the Pfizer vaccine has been granted Emergency Use Authorization (EUA), meaning it is still being considered while in use. The Moderna and Johnson & Johnson vaccines have also only been granted EUA. According to Rosenkranz, this makes it harder to mandate the vaccinations for employees.
Nelson explained that people who hesitate to get vaccinated because a vaccination has not been fully approved yet have no reason to be nervous about the vaccinations because they have all  "been tested and tried." 
Parker has announced that masks will be required for everyone inside but only for unvaccinated students and staff outside. Regular testing will only be conducted for unvaccinated students and staff.
The final section of the communication from Frank was titled "Vaccine Encouragement." The section stated, "we are encouraged that well over 90% of eligible students and employees were vaccinated." According to Nelson, herd immunity —the immunity of a community once enough members have been vaccinated — is achieved once 80% of Parker has been vaccinated.
The final section also encouraged people who were hesitant about getting vaccinated to reach out to any of three medical subcommittee members and ask questions. Two of them speak Spanish, as the section noted.
"I think there are some people that genuinely have questions about the vaccine," Nelson said. "A lot of times it's communities that are underserved like Hispanic and African American communities, and also communities who have been not treated well by the medical community historically."
When Pfizer vaccines became available to 12-to-15-year-olds, Parker partnered with Instavaxx to open up a vaccination clinic at Parker. "We got a lot of positive feedback about it," Nelson said. "I think people liked the idea that it was at school because it was a familiar place."
Rosenkranz said The Biden administration has announced that "vaccine boosters" are encouraged for vaccinated people six months after becoming vaccinated, modified from eight months, according to Reuters. "Once the FDA and CDC clear the use of boosters, Parker will hold ongoing vaccine clinics frequently for the school population and for the community at large," Rosenkranz said, "these will likely become weekly if the vaccine is approved for younger age groups."
"I'm really proud of the Parker community in terms of vaccinations," Rosenkranz said, he is happy with how people have pursued vaccinations for the good of the community.
"I feel a lot safer now that I have it," Currie said about the vaccine. "I hope that things can be more normal soon and that if people have the opportunity to get their vaccine, they do."
About the Writer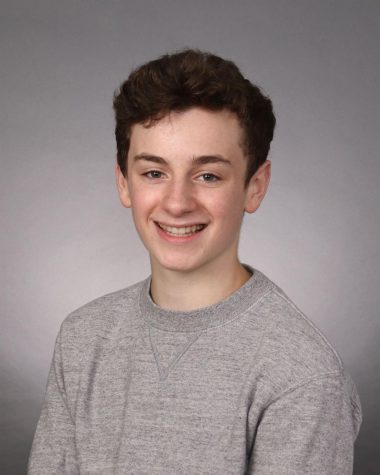 Harry Lowitz, Copy Editor
Harry Lowitz is a sophomore in his second year on the staff of "The Weekly" as a Copy Editor. Harry looks forward to writing informative articles and copy...