Shaking Things Up
Anthony Shaker Begins Role as New Middle School Dean
Anthony Shaker, the seventh-grade history teacher for over a decade, is now taking on the responsibility of Middle School Dean of Student Life. Shaker also happens to be the third Dean in three years. 
Shaker has been working in classrooms for 20 years and had many different advisory classes. "I think what makes Mr. Shaker such a great teacher, in general, is how approachable he is. I think that it just makes him so easy to talk to that you feel as though he is there for you," former student and advisee of Shaker Owen Zeller said. "He was an amazing teacher, but also an amazing advisor, just because he was so well-rounded in the teaching field."
Through his time at Parker, Shaker has built relationships with students and colleagues alike. "I honestly think that the decision to make Mr. Shaker the Dean was a great decision, because he was always so understanding, and he always knew if something was up. Plus, now that he is Dean, he can be there for more people, not just the seventh graders, and so far I think he is doing great," Zeller said.
"I think that when you talk to him, he has a way of just making you feel heard," Zeller said. "It's kind of like the Shaker effect." Zeller described Shaker as very "dependable."
Shaker inquired about the job when the opening was announced but he was pulled in for an interview in the middle of the summer. Head of Middle School Vahn Phayprasert said that an external search for a new Dean did occur but they didn't find what they were looking for, so they turned to an internal search and landed on Shaker after some interviews.
 "Mr. Shaker has been an amazing teacher, as many of us know, and that is already successful to begin with," Phayprasert said. "I think that he is just so perfect for this job because the administration and the leadership team–we always start with: number one, what is in the best interest of the students, and Mr. Shaker already has such a great way of talking to students and he knows all about Parker already. This is why he will be such a great Dean." 
"I had been teaching at Parker for 11 years and teaching for nine years previously, and I love teaching, but there were some things that I was interested in that I never got to try out," Shaker said. "At the end of every year on Class Day I would feel as though my work was unfinished and that I still had more to do. So seeing kids over a trajectory was interesting and important to me." 
Phayprasert and Shaker, although focusing on slightly different things, will be working closely together and have shared goals. "I want to make sure that the intermediate and middle schoolers do not get lost and have a voice in the school," Shaker said. Phaypersert also has a similar goal. "I think I just want to give the kiddos the attention they need in middle school." 
 The transition between a teacher and an administrator is difficult. "There is the job you think it is and the job it is," Shaker said. "I think with any new job it is easy to attack it too quickly and burn out, and I don't want to do that, but I would say that so far it has not been stressful, just excitement." 
When told that he had an excellent reputation with students and asked how he thinks that might change now that he is the Dean, Shaker responded, "I think that hopefully, the things that people like about my classroom will carry over to the Dean's office, and hopefully I will still get to have as many student interactions as I had before."
 "There are so many things that come with a new job," Phayprasert stated. "For me, some new things include realizing that lunch schedules do not just magically appear and that your day seems to fill up so quickly even if you thought you had a light day." 
When questioned about what the future might hold Shaker responded, "I have no idea what the future holds, I will have to see how this job goes and how much I miss working with kids." Shaker did have one very clear distinction, though. "I am the Dean of Student Life and not of teacher life, and so I think of myself as a liaison between the administration and the students," he said.
Zeller feels lucky that he will get the chance to continue working with Shaker as his focus widens to the whole middle school. "Mr. Shaker is one of my favorite teachers just because he is so open, easy to talk to, and cares about every single one of us," said Zeller.
About the Contributor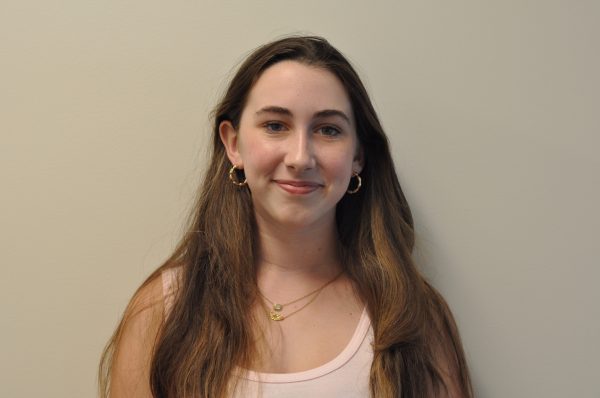 Graysen Pendry, Copy Editor
Graysen Pendry is so excited to start her second year on "The Weekly" as a Copy Editor. In her previous year, she served as a photographer and staff writer. When Graysen is not found in a Weekly meeting, she can be found playing tennis or debating her point in Model U.N.