Nelson No More
Nurse Anne retires after 33 years of saving lives and stamping out disease
If you walk into the small nurse's office near the alcove, you will most likely find three things: familiar brown benches lining the entryway, a row of jars filled with band-aids, cotton swabs, and cough drops, and Nurse Anne. For 33 years School Nurse Anne Nelson has shown up everyday to school smiling and ready to help every student have the best and healthiest day possible. 
 Nurse Anne is retiring at the end of this school year after 33 years of service as the school nurse. During her tenure she has been friendly, welcoming, and committed to serving the school community by engaging with students and supporting them both as a nurse and a compassionate human being. From bruises to COVID, Nurse Anne has come in every day with a smile and the knowledge that despite conventional wisdom, ice can fix anything, and if not ice, then a cough drop will do the trick. As Middle School science teacher Peg Zerega said, "One of Nurse Anne's brilliances is her ability to connect with whoever's in front of her." 
"I'm always amazed at how good she is in a crisis. She never freaks out about emergency stuff like I do and other people do," Upper School English teacher Mike Mahany said. 
Many people echoed his sentiments. "She'll do everything, you know, get to the classroom, go on a class trip, whatever is needed, especially for the younger ones, that not everybody would do," Zerega said. 
This was especially true during the pandemic. For four years, Nurse Anne, Nurse Shelby Turner, and the Medical Subcommittee worked tirelessly to coordinate the school's response to COVID-19 and the unexpected developments associated with it. 
Despite the difficulties that the pandemic caused, Nurse Anne said that it is a source of great pride for her. "Once the whole COVID thing started and we figured out what it was going to mean, I got a renewed sense of purpose," she said. " I knew that this work that we were doing was going to be good, and it was going to keep kids in school. So even though some nights were long, and there were a lot of phone calls and meetings, we did some really good work, and I felt really good about it." 
An unintended consequence of Nurse Anne's retirement is that it leaves a gap in her daily lunch group, as Mr. Mahany pointed out. Currently the group consists of Nurse Anne, Upper School math teacher Chris Riff, Zerega, and Mahany, and it meets every morning at 7:30 for breakfast and lunch at 12:30 almost every day without exceptions. 
This sudden opening means that the group is looking for applicants. "Turn in applications. Interviews will be the first week of June," Mr. Mahany said. 
"You don't have to be a nurse to get in," Zerega quickly added. "You just have to be willing to sit there while we do trivia, write limericks, and laugh at our own jokes."
While Parker will miss Nurse Anne tremendously, she has assured us that we are in good hands with Nurse Shelby, who will be stepping into the role of Head School Nurse this coming fall. While the school will feel a little more empty next year without her here, we wish her the best of luck in this new chapter in her life. 
"Throughout my time at Parker, Nurse Anne has always been extremely kind and welcoming," sophomore Sejal Ahuja said. "She will be greatly missed and whatever her future endeavors are, I know she will succeed." 
Nurse Anne leaves a message to everyone at Parker: "Listen to each other, be kind to each other, take care of each other."
About the Writer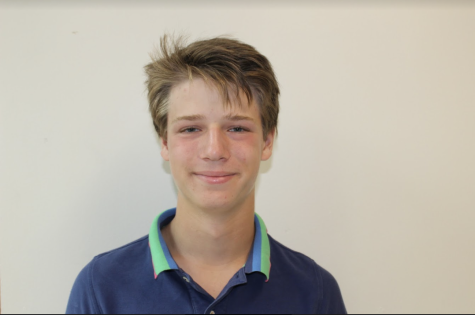 Beckett Nikitas, Copy Editor
Beckett Nikitas is a sophomore Copy Editor in his second year writing for "The Weekly." When not writing, Beckett is a member of the Underwater Robotics Team, Model UN, and Scholastic bowl. Outside of school Beckett enjoys Film production, Skiing, and Wake Surfing. He Looks forward to an exciting and informative year of writing for "The Weekly."