Coach Bounces Into Parker
Girls' Tennis Acquires New Coaching Member
The girls' tennis team has recently procured some new additions to the team—and they're not freshmen.. Coaches Jackie Dawkins and John Hall Bryant have joined the team, with Hall Bryant assuming the role of Varsity Coach–after serving as boys' tennis coach for the past two years–and Dawkins beginning at Parker as JV girls' coach. Girls tennis has had four different coaches in the past four years.  
Dawkins was discovered through Athletic Director Bobby Starks's connections to the Chicago Park District, where Dawkins has taught summer tennis. She also coached tennis at a charter school, and at a few public schools before coming to Parker. In addition to coaching, Dawkins enjoys playing tennis in some women's leagues, such as the Women's 4.0 team out of XS Tennis Facility in Hyde Park, as well as three other leagues–Jack Barry, CPDTA, and Illiana
Dawkins has set goals for the team this year. She wants to improve the players' mechanics as well as their overall performance on the court, taking the emphasis off of winning. "Although winning is an important goal for the team this season," Dawkins said, "playing well and improving on technique are more of a priority."
Captain senior Olivia Levine supports this shift in direction. "While this may seem like a not so fun way to play tennis, I agree with Coach Dawkins," Levine said. "Our team has been improving immensely, and while we might not win every match, it is important for players on our team to grow as tennis players. Coach Dawkins has made that clear and is always supportive of our team and our efforts to improve."
According to freshman Amelia Hoerr, the team has been taught by Dawkins, she think, "If you miss a shot, it still is a really good shot, and don't give up."
One of the challenges the tennis team faces is the fact that they do not have their own court. They instead take buses to Waveland Tennis Courts, a 20-minute drive away in Wrigleyville, for practices and home games. "I guess the only downside is that having a court on campus, then certainly their friends could watch or anyone who's in the school could watch them and see their progress," Dawkins said. "I think that's the only drawback."
Finding coaches each year for tennis at Parker is a hard job, for a couple of reasons. "The biggest challenge is the part-time nature of the position," Starks said. "We are at the mercy of finding someone who has these windows of time, which are not typical if you have a full-time job. You have to be available early, from 6:45 to 8 for morning practices, you have to be available from 3 o'clock to seven, eight o'clock to be able to be there for competitions and practices."
The Parker community has gone through a number of girls' tennis coaches in particular in the past couple of years, and Starks recognizes this. "Our new coaches are trying to build that program, almost starting from nothing because there's always been a new coach each season, so that's the biggest challenge–to create some traditions and create some consistency for our girls on our team," Starks said, "There is the question raised if these might be the tennis coaches for the next couple years, and the official answer is, simply, the school does not know."
The tennis coaches have to have a passion for teaching and helping students, according to Starks, and they need to have the capacity to teach. When asked if she hopes Dawkins comes back next year, freshman Amelia Hoerr said, "Yes, very much so, because she's a really good coach, and she makes everyone feel like they are a good tennis player, even if they're bad."
About the Writer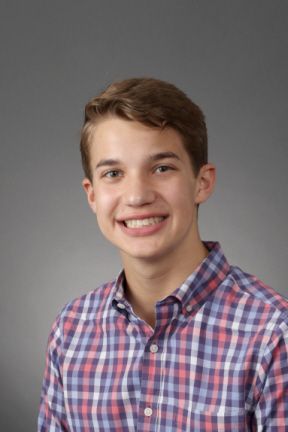 Zach Joseph, Editor-in-Chief
Zach Joseph is a senior in his fourth year on the staff of "The Weekly," and is ecstatic to be serving as an Editor-in-Chief for the 110th year of "The...