Will March Mathness Ever Be Over?
Eugenia Cheng Takes Over Math and Music Departments, and Kitchen Staff
Editor's Note: The piece below was published in The Weekly's 2018 "Joke Issue." All content, quotations, and other editorializations are entirely fictitious. 
Recently, the Parker administration has made the decision to replace all members of the math and music departments, as well as the kitchen staff, with the famous mathematician, baker, and pianist Eugenia Cheng. This decision was implemented after another year of March Mathness, the MXs that occur during the month of March, when Assistant Principal Ruth Jurgensen decided that the school could benefit a lot from having more lessons from Cheng.
"This was a decision that was heavily advised by all members of the administration," Jurgensen said. "We all came to a consensus that Ms. Cheng would be a wonderful addition to our staff, or rather, replacement thereof."
Cheng was notified of this position by Frank. "It was a bit peculiar, to be honest," Cheng said, "I was just simply emailing about March Mathness 2018 while baking an amazing cake using geometric formulas, and I was then told, by Mr. Frank, to forget March Mathness altogether. He offered me a job as the head of the music and math programs, and he also offered me a place rubbing the kitchen."
"We wanted to have Ms. Cheng come and replace the staff because we think she is an amazing person," Executive Assistant to the Principal Sarah Butterfield said. "She cooks, does math, plays piano, and we thought that would be a great addition to the staff."
The decision to remove all faculty members in the music and math departments, as well as all members of the kitchen staff, was not well received by various employees. Ethan Levine, an Upper School math teacher who just arrived this year, was not made aware of this arrangement until the last minute.
"I was actually preparing my lessons when I found out that I was being fired," Levine said, placing classroom decorations into a box. "I got a news alert from the Portal that told of this change in faculty, and that was it."
Some students are outraged. "This is honestly a really bizarre decision," freshman Matthew Garchick said. "I really liked the original staff, and I highly doubt this will work out."
Garchick's opinion is shared by other students. "This is my first year, and I didn't really know these people," freshman William Ehrlich said. "But is this what Parker does? Just randomly switch things up every six months or so? Huh."
"This whole changing of the teachers is just weird," sophomore Michael Pitts said. "I don't even understand why this would happen a month into second semester. They really couldn't have waited until the fall?"
Cheng is said excited to be coming to Parker full time. "I hope to spread my amazing baking recipes all around the school, and hopefully the formulas for mathematics as well," Cheng said. 'I hope my students enjoy my classes." Cheng's plan for her classes this year will be a bit different from past teachers' lessons.
"I plan to focus primarily on paradoxes and pi," Cheng said. "And I will be using a lot of visual learning, like with baking. Everyone loves baking, so this will be a great way for students to learn math with pastries."
"Her methods are pretty interesting," Garchick said. "Like last week, we talked about circles for an hour, and did so while making cakes. It didn't really teach me anything different about circles, but it was cool."
"We've decided to make another change in Parker this year, besides the new library," Jurgensen said when asked why Cheng was hired. "We've been too long without any change, six whole months, and the faculty was really feeling like we needed another big change. So what better way to change than to get rid of two departments and the kitchen staff?"
About the Writer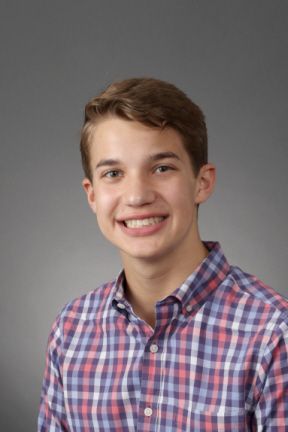 Zach Joseph, Editor-in-Chief
Zach Joseph is a senior in his fourth year on the staff of "The Weekly," and is ecstatic to be serving as an Editor-in-Chief for the 110th year of "The...