A New Star Emerges
Parker Performer Ale Cuesta Appears on America's Got Talent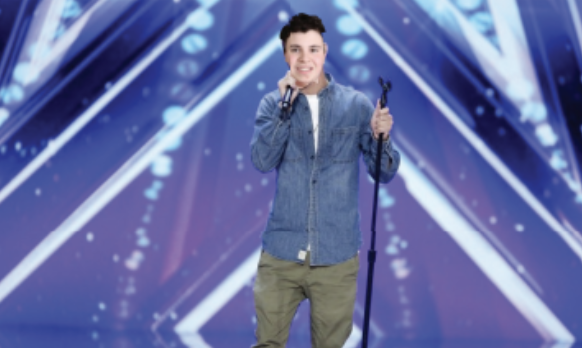 Editor's Note: The piece below was published in The Weekly's 2019 "Joke Issue." All content, quotations, and other features are entirely fictitious. 
America's Got Talent. Every year, thousands of people tune in to watch hopeful performers fight their way to fame and fortune, with few to succeed. But on Sunday, March 12th, current junior and rising star Ale Cuesta appeared on the hit performance show, "America's Got Talent," and wowed the audience with his stunning rendition of the SpongeBob SquarePants song "Sweet Victory," after performing the ballad at the Winter Talent Show at Parker in 2018.
Despite performing the song without missing a note, Cuesta has been training for months in order to perfect this homage to his favorite show. "Since the talent show, I've been spending somewhere close to two hours a day practicing the song and making sure it looks good," Cuesta said. "It's hard work, but man is it worth it."
On Friday March 10th, before Cuesta appeared on the show, all of the Upper School received an email from Dean of Student Life Christian Bielizna, urging students to cancel all plans for their weekend and instead fly out to Los Angeles in order to support Cuesta at his performance. "While I understand that all of you usually spend your weekend doing nothing other than homework and taking your studies seriously," Bielizna said in the email, "it is far more important for you to charter planes and go support a current Parker student who is pursuing his passion."
The email continued on. "After all, we are an embryonic democracy," Bielizna added, "and that means that every one of us should go support any performances and games that students bravely take on. I can't even imagine students choosing to only attend games that a specific type of athlete was in when there are others to attend beforehand."
The day after Bielizna's email was sent to the student body, Chicago O'Hare TSA Agents noticed a very large spike in student travelers, all to the same destination of Los Angeles International Airport. One TSA Agent, in particular, former 8th-grade soccer coach Alex Pittroff, thought something was amiss when he kept recognizing travelers as he signed their boarding passes. "I noticed that a lot of teenagers were traveling alone, which isn't normally an odd thing to occur," Pittroff said. "But when they approached me and actually talked to me instead of looking at their phones, I was perplexed. It was at that time where I recognized a couple of them from my fantastic time coaching the 8th-grade boys soccer team."
On the day of filming for Cuesta's performance, not including Cuesta himself, the entirety of the Upper School was in attendance, all anxiously waiting for the opening trumpets to come out of the loudspeakers. "I was so excited for Ale to perform, that I think I started a chant for the whole crowd, 'We want Ale,' and it actually worked," sophomore class president and fan of chants, William Ehrlich said. "I think the judges eventually started filming early and moved all performances to the end so we could see Ale."
Cuesta came out in his signature Krusty Krab t-shirt, and began to sing the iconic melody of "Sweet Victory." However, unlike his performance at Parker, Cuesta was accompanied by the entirety of the Parker music department, from the 6th-grade band to Grape Jam, all providing background music for Cuesta to perform to. In fact, it was so difficult for Cuesta to be heard, since the entirety of the Parker students were applauding and swinging their iPhone XR flashlights, which lasted the entire span of his performance.
However, halfway through Cuesta's performance, his music was cut off by judge Simon Cowell, who picked up a mic and walked on stage. "We here at the show have never done this before, but we were just so amazed at the amount of talent on this stage, that we had to do this next bit," Cowell said. "Press the buzzer!"
All of a sudden, confetti of every color fell from the ceiling, coating everything, from the audience to the dressing rooms backstage. Cowell then announced, based on Cuesta's obvious talent, that the performer himself would be sent to the final round, thereby skipping all preliminary challenges most contestants would have to endure. The audience exploded with cheer, and it was reported that the screams could be heard all the way to Oregon, where locals were credited with saying that, "it sounded like a million screams echoing the same thing, 'Ale! Ale! Ale!'"
About the Writer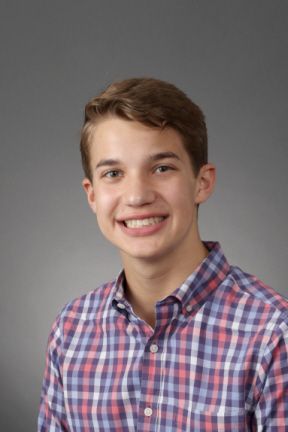 Zach Joseph, Editor-in-Chief
Zach Joseph is a senior in his fourth year on the staff of "The Weekly," and is ecstatic to be serving as an Editor-in-Chief for the 110th year of "The...