Curbside Kovler
Kovler Library Creates New COVID Accommodations
"Hello from the Kovler Family Library!" read an email from Annette Lesak, Middle and Upper School Library and Formation Services Specialist, announcing the library's new programs and accommodations for Distance Learning.
Lesak's email to the upper school explained how the library is providing students with opportunities to access the library's resources while still working within COVID-19 precautions, the capstone of which is a new curbside book pickup program.
From 8 a.m. to 3:15 p.m. students can make an appointment to pick up and drop off books at the school. On the library website is a video tutorial describing the steps one must take to check out a book. Upon arriving, students are instructed to text or call the provided phone number to contact a library staff member who will assist with the curbside book pickup.
If unable to arrive during the window of time offered, students are still able to take advantage of the program, Lesak says. "We would absolutely work with students on an individual basis," Lesak said. "If a student needed to pick up after those hours we probably would leave the books at the security desk already checked out to them and then they could just pop in."
"
I think for the sake of convenience and immediacy e-books are going to be probably what people want the most, especially high school students."
— Annette Lesak
Another program the library offers is access to e-books and e-audiobooks, which students can access using their personal electronic devices. "I think for the sake of convenience and immediacy e-books are going to be probably what people want the most, especially high school students," Lesak said.
E-books can be accessed through the websites Overdrive and Axis 360, according to the announcement email sent out by Lesak. In addition to these e-book sites, Lesak offered links to various sections of the library website, including research resources available for student use. Due to social distancing and COVID-19 precaution, "Even having electronic books is good for kids on campus too, especially when it comes to research," Lesak said. 
"I am starting to spend more time and resources towards figuring out what e-book platforms are out there, besides the ones we are already using that can support students in academic ways," Lesak said.
"If there's any feedback from students or if there is something that I am not thinking of that students would like, you know, information resources or research resources provided in some way I am always open to feedback," Lesak said. 
Contact information including an email address and open hours can be found on both the library's website and Lesak's initial email in case of any questions or concerns.  
About the Writer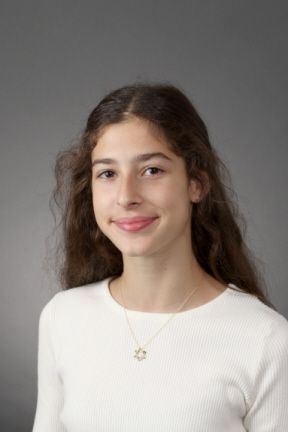 Sophia Rosenkranz, Brief Writer
Sophia Rosenkranz is a sophomore entering her first year on the staff of "The Weekly" as a brief writer. Sophia also participates in Model U.N. and...