Tier 3 – An Update on COVID-19 in Chicago
City Officials, Pritzker Release New Coronavirus Regulations and Advisories
On Monday, November 16, a new stay-at-home advisory was issued in Cook County, which includes the Chicagoland area. The advisory aims to guide the public about what to do and what not to do as positive coronavirus cases surge in the state of Illinois. The advisory emphasizes the need for social distancing, mask wearing, and avoiding any non-essential outings.
"A month ago, our positivity rate was just over 5%. Since then, it's now almost tripled, to more than 14%. In some areas of our city, it's actually at 25% or higher," Chicago Mayor Lori Lightfoot said when introducing the new guidelines at a press conference. 
  The order, NBC reports, suggests that residents "Only leave home to go to work or school, or for essential needs such as seeking medical care, going to the grocery store or pharmacy, picking up take-out food, or receiving deliveries. If you do leave home, practice social distancing by staying 6 feet away from others and wearing a face covering at all times." Chicagoans are also instructed to avoid large gatherings, and if possible, work and meet remotely.
In addition to the stay-at-home advisory, on Friday, November 20, new state guidelines were issued by Governor Pritzker. The guidelines limit activities such as dining, which were allowed in Phase 4. There are also industry-specific guidelines, such as limiting gyms to 25% occupancy. 
"To stop this spread and preserve some semblance of the holidays, all of us need to do more than just wear our masks now … the simple fact is that COVID-19 is spreading so quickly and so widely, and our hospitals are beginning to experience real strain and at the current infection rate they will be overwhelmed," Illinois Governor J.B. Pritzker said in a press conference regarding the newly instated regulations.
As of November 18, the City of Chicago COVID Dashboard states that the positivity rate for the city is currently at 15.3%.
The full Tier 3 guideline and limitations list can be found at Illinois' official coronavirus website, www.coronavirus.illinois.gov.
https://coronavirus.illinois.gov/s/restore-illinois-mitigation-plan
About the Writer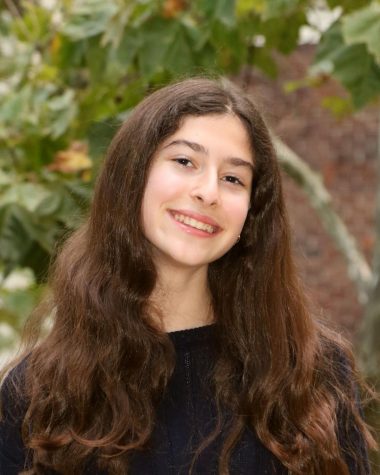 Sophia Rosenkranz, Online Editor
Sophia Rosenkranz is a junior entering her second year on the staff of "The Weekly." This year, she is excited to be serving as the Co-Online Editor...