Parker Goes All Remote
K-8 To Learn Remotely Through Winter Recess
On November 17, Principal Dan Frank and the division heads announced via an email to parents and guardians that it would be shifting the Lower, Intermediate, and Middle Schools to remote learning, beginning Monday, November 30 and continuing until December 17, the beginning of Winter Recess.
On-campus learning is currently scheduled to resume in January, with adjustments made in accordance with city guidelines and COVID-19 data. A saliva-based testing protocol may be implemented in addition to the current temperature check protocols, according to the email. News about the Upper School's return to campus sometime in the second semester will be released around the same time.
This announcement comes shortly after the entire eighth grade shifted to learning remotely, prompted in part by repeated quarantines within the class. Though grades within the Lower, Intermediate, and Middle Schools have had to quarantine, there have been no instances of coronavirus transmissions within the school. 
Despite their success in containing on-site spread, the school noted in the email that sudden shifts to remote learning often places a "significant extra emotional and logistical burden on students, parents and teachers above and beyond remote learning itself," citing this as one of their major motivations for making the switch.
"We believe we can prevent even greater hardships for our students, parents and employees in the coming weeks by protecting all in our community from having to face a potential forced quarantine just prior to December Recess," Frank said via email. 
The school predicts that numbers are likely to spike after the Thanksgiving holiday, potentially leading to more quarantines of this nature. "The chances of such significant disruptions taking place soon after Thanksgiving are especially high given current high rates of disease in Chicago and the communal nature of the holiday," Frank said.
Parker continues to consult their medical advisory committee, which includes Dr. Emily Landon, the Chief Infectious Disease Epidemiologist at the University of Chicago, as they consider the coronavirus data in Chicago. As of Monday, November 23, the test positivity rate for COVID-19 in the city was 14.2%, with 147,567 cumulative cases citywide, according to Chicago's official "COVID dashboard."
The email also encouraged Parker families to celebrate Thanksgiving safely and in accordance with Illinois and Chicago Department of Public Health guidelines by wearing masks, physically distancing, limiting contact with non-family members, and following the protocol outlined in the City of Chicago's Emergency Travel Order. 
Parker is not the only independent school pausing in-person instruction. The Latin School of Chicago will also be going completely remote through the end of their winter break, per The Latin Forum. Chicago Public Schools (CPS) remain remote, but students K-8 are expected to return by February 1, 2021, according to the official CPS website.
  Though Parker is not alone in making the switch, the email pointed to Parker's mission as a guiding principle in its response to the coronavirus. "We must continue to act individually and as a community with clarity to keep ourselves and one another safe, to show patience and kindness to one another and to model for our students Colonel Parker's call for us to act responsibly, 'each for all and all for each,' as we move through this great challenge together."
About the Writer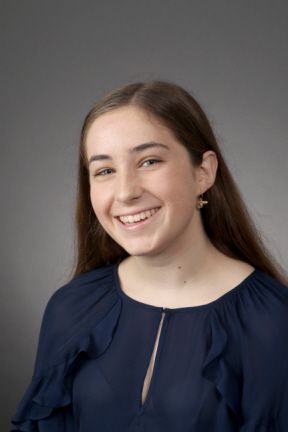 Tess Wayland, Managing Editor
Tess Wayland is a junior in her third year on the staff of "The Weekly." This year, she will be serving as the Managing Editor and has previously served...