Illinois Lifting COVID Restrictions
Pritzker Announces Possible Withdrawals of COVID-19 Restrictions in mid-January
On Wednesday, January 6, Governor J.B. Pritzker, announced that some of Illinois's 11 regions could have the "toughest restrictions" relating to the coronavirus lifted as early as January 15, according to WTTW. For a region to have some of these restrictions lifted, it must meet thresholds relating to positivity rates, amount of hospitalizations, and the number of open beds in ICUs and hospitals.
Pritzker said that regions' restrictions will change on a "region-by-region basis," WTTW reported. This means that the Chicago region, Region 11, will be judged on its own statistics. Chicago and Cook County are currently meeting almost every benchmark. The 7-day positivity rate in Chicago as of Wednesday is 10.2%, which is below the 12% benchmark as is reported by WTTW.
Hospitalizations in Chicago have been decreasing since December 13. On January 6, the percentage of hospital beds available in Chicago went below 20%, according to the Illinois Department of Public Health (IDPH), which would prevent Chicago from having its restrictions lifted. But there are still 3 days before January 15 when regions will begin getting out of Tier 3 of Illinois's four-tier COVID-19 mitigation plan and moving towards Tier 2.
The move to Tier 2 would entail mostly institution-related restrictions being lifted. Tier 3 includes suspensions of almost all non-essential public activities such as non-essential retail and elective surgeries. Tier 2 allows more of those activities to occur while also enforcing that as many restrictions as possible are introduced at those institutions and public spaces, translating mostly to limited capacities.
Pritzker said that at the advice of infectious disease experts including Dr. Anthony Fauci, Illinois would not "downgrade any region from out Tier Three mitigations while in the holiday season," as reported by NBC 5 Chicago. Thanksgiving did not cause an uptick and as of now, there has been no major uptick since Christmas and New Years' Day. January 15 will mark the passing of a full incubation period since New Years' Day.
The IDPH has extended the mask mandate, which requires all Illinoians over the age of two to wear masks in public, an additional 150 days from January 4.
Regardless of whether Chicago's restrictions are lifted, Parker has recently announced its plans for the Upper School to begin hybrid learning during the second semester, starting Monday, February 1. 
"I'm cautiously optimistic as there are some early signs indicating that some regions have made real progress and won't reverse that progress this week or next," Pritzker said during a public update on COVID-19 in Illinois, according to NBC 5 Chicago.
About the Writer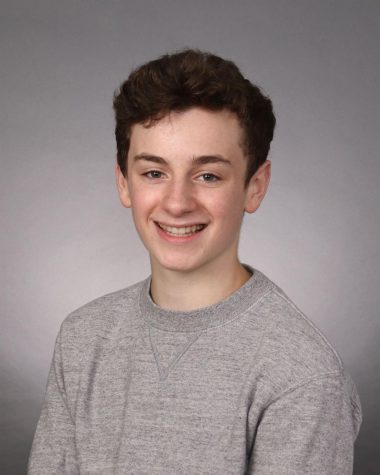 Harry Lowitz, Copy Editor
Harry Lowitz is a sophomore in his second year on the staff of "The Weekly" as a Copy Editor. Harry looks forward to writing informative articles and copy...