Are Snow Days Over?
A Glimpse into the Future of Snow Days at Parker
The infamous Chicago winter can consist of cold, slippery, and icy snow. When snow starts to build up on the sidewalk, and nights begin to approach faster, students patiently wait for an email that says school is cancelled due to the heavy snowfall, and a snow day (or days) can begin. Snow days were a spontaneous day of rest, but with the COVID-19 pandemic providing ways to learn from home, are snow days over?
An article from the New York Times titled , "Sorry, Kids. Snow Days Are Probably Over," highlights the role of remote learning on a snowy winter day. The article describes how New York, another state that receives snow each winter, reacted to the snow day dilemma. "This month, New York City, the nation's largest school system, canceled them for the year, citing the pandemic, which has forced districts everywhere to look for ways to make up lost days."
As reported by NBC, "From Jan. 26 to Feb. 15 of this year, the area saw 34.1 inches of snow." 
The Chicago Tribune reported on remote learning during this record snowfall. "The storm that blanketed Chicago during a 30-hour weekend stretch left the most snowfall in the city in five years, canceling school or sending students to remote learning at many private schools Monday as the area continues to dig out."
But what does the future of snow days at Parker look like?
"I believe snow days will continue to exist, as one of the lessons of remote learning is that teachers need time to plan quality remote lessons," Middle and Upper School Director of Studies Sven Carlsson said via email. "For example, finding out the night before a snow day that a snow day is coming isn't enough time for a teacher to pivot and meaningfully reconstruct a lesson or activity that was scheduled to occur in-person."
Carlsson mentioned that there are no current discussions regarding snow days, but in the spring, the school will have time for conversations about what post-pandemic school life will include from remote learning. 
"Another lesson from remote learning is that we can make meaningful online connections – both academic and social-emotional," Carlsson said. 
Carlsson then described a particular scenario regarding snow days. "I could foresee a situation in which we have snow days not being fully online or offline, but a balance between unstructured break time – FWP folk need and deserve breaks, given how hard students and teachers work – and some intentional activities where we connect online in some form we find meaningful and energizing as a community," Carlsson said. 
How Parker will manage snow days moving forward is undetermined; it is clear however that Chicago can expect many more days of snow.
About the Writer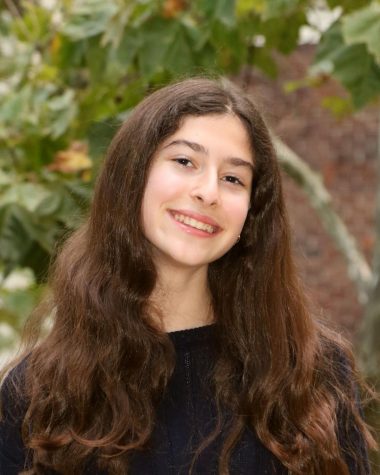 Sophia Rosenkranz, Online Editor
Sophia Rosenkranz is a junior entering her second year on the staff of "The Weekly." This year, she is excited to be serving as the Co-Online Editor...