FWPMUN V
Students Hosted Parker Model Un Conference on March 20
On March 20, with the swift click of a Zoom link an assortment of Chicago high schoolers found themselves engaged in Parker student-led debate surrounding various world issues in a Model UN format. This is FWPMUN (Francis W. Parker, Model UN) 2021. For nearly an entire year Parker students have been meticulously planning FWPMUN V in order to best meet the needs of all delegates, while navigating a time when the usual crowds taken in by Parker for this event aren't able to congregate. 
Senior Gabe Wrubel served as this year's FWPMUN Secretary-General, the conference's most prominent role. "The Secretary-General is a really overarching leadership role that involves planning and coordination," Wrubel said. "I have a large group of people as well as communication with other schools in order to reach the goal of a successful conference. 
Students started planning FWPMUN V shortly after the ending of FWPMUN IV in 2020. "When I was thinking to myself the night before, or the day of the conference what my expectations were," Wrubel said. "I wanted to have a well trained and well prepared staff that was excited about working and having fun on conference day." 
Thirty two students opted to go in-person to Parker on conference day and participate and or lead Zoom sessions from Parker classrooms.
Sophomore Jack Kahan served as a head chair of a committee on FWPMUN's staff. "The most impactful part of head chairing for me was probably just recognizing all the work that it took to get this conference where it needed to be," Kahan said. "It was really a lot over these past six months. A lot of work, writing, collaborating with other people, but it really was a huge payoff. When you did your work, came in, got to run a committee, and watched it go so smoothly." 
Freshman Cate O'Connor served as an assistant chair of FWPMUN V for her first ever FWPMUN experience. An assistant chair works alongside the head chair to help run debate. "This was my first year in FWPMUN," O'Connor said. "I really enjoyed working alongside all the other students in a group. It was a really fun and interactive experience. I looked forward to being able to go into the building as an assistant chair and interact in a more normal way with students."
The conference was open to schools across the city of Chicago including Lane Tech and St Ignatius. "I wanted there to be rich and lively debate in all the committees," Wrubel said. "I really wanted an emphasis on hosting as many schools as possible because I really wanted FWPMUN to continue to grow as a conference year over year. I hope to see a progression and to see Parker host even more delegates in years to come, and I wanted to continue that trend of growth." 
FWPMUN was on Saturday, March 20 with opening ceremonies starting at 9 a.m. and closing ceremonies ending at 3:30 p.m.. Students serving on FWPMUN staff arrived at 8:30 a.m. for set up and left before 4 p.m. after clean up. 
"Most importantly I wanted everyone to leave without the feeling as if they had wasted a day and that they enjoyed their conference," Wrubel said.  
O'Connor went in person for FWPMUN V and felt that choice was rewarding. "I think this was a good first step for Parker to host something in person," O'Connor said. "I think in the future other clubs could work and try to make more events like it because it went really successfully as well as being safe and well planned out."
This year, the team faced some challenges involving the new online format of FWPMUN, but they found some things were made easier by this adaptation. "We were on pace to increase the size of the conference by 25% from last year," Wrubel said. "Just because of the online format it was a little bit difficult to retain the same number of delegates, but we realized there was a hidden benefit in changing to an online format. We found we could reach a broader range of delegates and schools."
With the switch to the conference online, they were able to include students from schools who otherwise may not have made a drive to the conference on Parker's campus but this year could easily join on Zoom. 
Other minor challenges happened on the conference day itself. In Crisis Committees like Kahan's, delegates are able to reach out to head chairs with crisis notes about debate. "At times it was overwhelming to receive these Crisis notes on email," Kahan said. "I would receive five in a row, but once I started to take some time and respond when I had a moment, everything went smoothly."
"My biggest takeaway from the day was seeing just how excited you can get people about Model UN," Kahan said. "When we were doing "fun mun" at the end of our conference, I heard a lot of people say they were first time crisis delegates and that they really had  a great time, would absolutely do it again, and that some of them would even consider chairing. I really love crisis committees, I love Model UN, and was happy we could inspire people to be interested in it and have fun."
About the Writer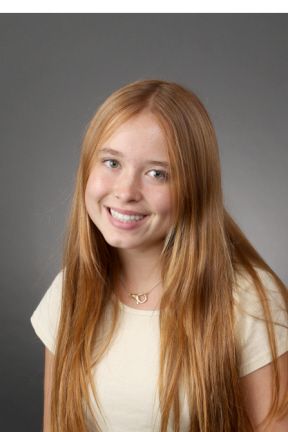 Eden Stranahan, Copy Editor
Eden Stranahan is a sophomore in her second year on the staff of "The Weekly." Currently, she is serving as a Copy Editor and previously served as a...