A Microscope of the Model Home, Issue 9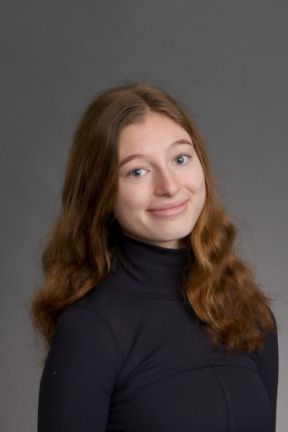 More stories from Rosey Limmer
Since COVID-19 cases are down and more and more people receive vaccines each day, Parker has been able to increase the amount of in person programming they are able to offer. Upper Schoolers have shifted from going into the building every other week to every week. Winter and spring sports have been able to practice in person and have games. The senior class was even able to have a scavenger hunt event. However, it is important to note that as programming has increased the administration has not increased the amount of feedback they ask the student body for, which is none. 
I go to school every Thursday and Friday morning. On Thursdays, I start my day with the Civil Rights Movement, my favorite class to have in the building. I enter a room with Mr. Bigelow and four other students where we have been able to have conversations reminiscent of the learning experience we were used to before the pandemic. Since we have no students on Zoom, Mr. Bigelow is able to take advantage of being in person giving us discussion opportunities unlike those we have had this past year. Being together in person and having a feeling of normalcy in that class has not only made me enjoy the class more but also made me more interested in the material. Whereas some of my other classes don't make going into the building worthwhile. 
For some of my classes I am in a classroom with either just a teacher or a teacher and other students all just on our own laptops on Zoom. While I understand the difficulty of cross grade classes or even just balancing between in person and online students, having to sit on Zoom takes away the majority of the aspects that make in person learning worth the heavily taxing schedule. 
This cannot be enjoyable for remote students either as the hybrid model often causes remote students to be excluded from much of the in class activities. Teachers often forget to let remote kids into class or see if they have anything to say or ask. 
I have also felt that the location of your classes impacts your ability to socialize and see people before classes begin or during passing periods. On Thursday when my first class is on the fourth floor, I found that before my first class started I was able to talk with a lot of people I haven't seen or talked to in almost a year. However, on Friday when my first class was on the third floor, I spent the time between when I entered the building and when my class started sitting in a room with my teacher. 
While it is a privilege to come into the building at all, it is very unfortunate that the in building experiences differ so extremely that it makes in person learning a worse option for a lot of students. I know that if I didn't have my one or two amazing in person classes that gave me the opportunity to have true discussion, I don't think I would choose to come into the building no matter how much I thought I would value being back in the classroom. 
The senior event we had the first weekend in March was probably the best experience I have had back in building. It allowed me to truly interact and catch up with my peers. I also was able to see parts of the building that I don't get to see due to hybrid learning. In groups of less than eight, we walked around the hallways looking for clues in a manner reminiscent of how we would travel through the building before the pandemic. It was so nice to be able to have a sense of normalcy during a moment that will become one of my last memories of Parker, but I wish in person classes were able to give me the same feeling of fulfillment. 
About the Writer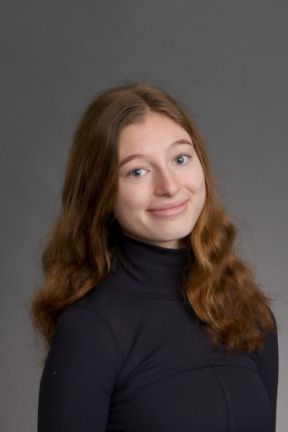 Rosey Limmer, Columnist
Rosey Limmer is a senior in her third year on the staff of "The Weekly." Currently, she is a Columnist and she has previously been a Staff Writer in...