Synapses Fire at Mind and Brain Class
A visiting surgeon works towards a more inclusive future for the field of neuroscience
Upper school science teacher Bridget Lesinski facilitates an elective in which participating students study psychology and focus on brain processes and behavior. They study topics from each of the domains of psychology: psychological perspectives, biopsychology, development and learning, sociocultural, cognition and individual variations. "This class is so relevant to students' lives and the questions that they have about human behavior and neurological processes. Many students express an interest in studying psychology in college and this is a fun first step", Lesinski said.
On November 2, Dr. Aruna Ganju, a neurosurgeon and Parker parent, gave a presentation to Lesinski's Mind and Brain class. Her interest was piqued during Upper School curriculum night when she happened to see a diagram of a synapse on a window. She asked another teacher about the picture and they explained that it was for an elective called "Mind and Brain." Dr. Ganju found this to be fascinating as she had always appreciated the vast list of electives Parker has to offer. 
Part of her interest stemmed from the fact that over the past six months she's been working on a youth outreach program called "Project Synapse," created with the intent of exposing a wide age range of students to the beauty of the brain and nervous system. Ganju's presentation was Project Synapse's first effort to reach out to students interested in the mind and brain. Project Synapse was created to engage underprivileged children, diversifying the world of neuroscience. 
Ganju highlighted what made her want to become a neurosurgeon. "Initially, it was the fascination with the brain and the nervous system, but specifically the brain. It's what defines us as human beings. Everybody has a brain, but we all have unique experiences. The brain does so much. Not just the simple stuff, like being able to talk, walk, understand your questions, and express myself to you, but if you think about it, it's the nervous system that powers everything human beings do and are capable of," Ganju said. 
Ganju firmly believes in high schools having classes such as Mind and Brain. "I remember the high school teachers who inspired me. The seeds were planted, and you can always find other teachers, friends, classmates who can help nurture the interest you had way back when. When you're in high school and college, you have the luxury to pursue such things. This is the time to go after everything the world has to offer you," Ganju said. 
High school students interested in certain career paths should have an opportunity to pursue them. That's the beauty of Project Synapse. By helping every child realize the potential they have, it's creating a better future filled with people from a multitude of backgrounds. Ganju's research assistant, Rya Muller, accompanied her for Project Synapse's first presentation. Muller graduated from Northwestern University this past spring, and will be attending Northwestern Medical School in 2023. She's been working on Project Synapse with Ganju, and they share a goal of having all Chicago-land area neurosurgeons working on Project Synapse. 
The Parker community benefits from hearing the daily lives and exciting achievements of people working in interesting career fields. Mind and Brain student Gabriella Watkins described Ganju as "professional" and "honest".  She found the visit thought-provoking, and beneficial to her future goals.
"The visit gave me an insight to the doctor profession," Watkins said. "I've considered being a doctor so I thought it was very informational, interesting, and entertaining."
About the Writer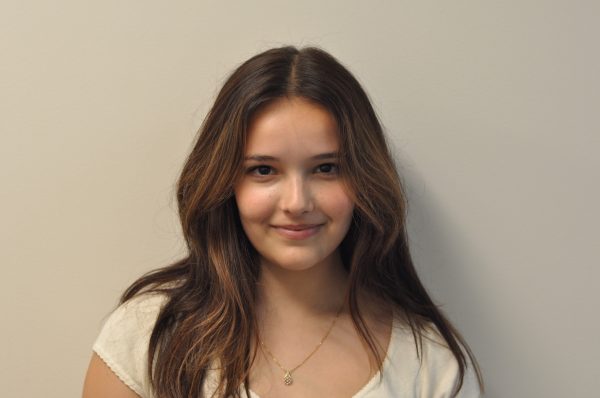 Sejal Ahuja, Online Editor
Sejal is thrilled to spend her second year on "The Weekly" as an online editor! In between uploading articles to the fabulous Weekly website and writing articles of her own, she enjoys reading, listening to music, and watching movies. She is also head of MX communications, and a Mock Trial head.