6 in a Row
Varsity boys basketball has win streak going into Blue Out
The Parker men's basketball team is on fire, adding yet another victory to their winning streak as they defeated Elgin Academy on Tuesday with a final score of 52-46. Co-Captain Payton Pitts's outstanding performance, scoring 17 points and 4 assists, was a key factor in the team's success. Co-Captains Owen Stepan and Caleb David also made contributions with 10 points and 9 points and 5 rebounds respectively.
The team has been unstoppable in recent games, with convincing wins against North Shore, Lake Forest Academy, Morgan Park Academy, Thornwood, Crown Academy, and now Elgin Academy. Pitts has consistently put up impressive numbers including 20 points against Crown Academy, and 26 points against Lake Forest Academy, and even set a new career high with 34 points during the game against Thornridge.
"I've found recently that my activity and aggressiveness on the defensive end has led to a lot of easy points for both myself and my teammates," Pitts said. "I also think I can read defenders well and use my skill set to find ways to score in tough situations."
Pitts also specified strengths among team members. "It's a team effort and we can't win games without everyone being locked in," Pitts said. "I think my teammates have allowed me to become more aggressive by spacing the floor and letting me create. The team as a whole has improved drastically on defense and during the transition."
The boys will be tested again this upcoming Friday when they face off against Latin. The Colonels came out successful last time against the Romans in the White Out game defeating them 52-48. David recorded 25 points and 4 rebounds and he looks to continue the hot streak this Friday
"We got to do the same thing we did, come out strong, have confidence, and believe in the team and me," David said. "Everyone needs to do their job, if everyone does their job then we should win no matter what."
About the Writer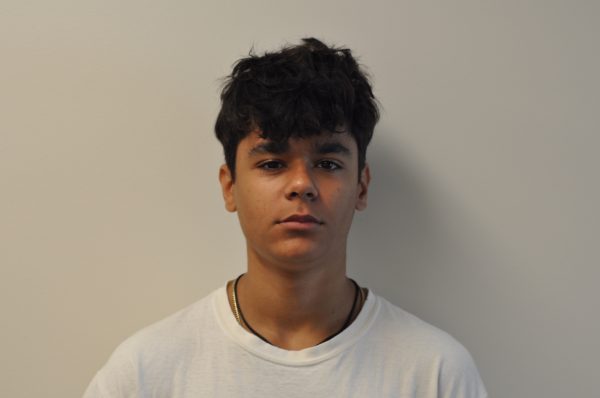 Mikhail Satchu, Sports Editor
Mikhail is serving his third year in "The Weekly" as Sports Editor. He previously served as a Staff Writer and Brief Sports Writer. Outside of school, he likes to watch and play sports.