Workshopping Our Thoughts
What Occurred During the Afternoon Breakout Sessions?
After the rally Wednesday, the Upper School did not stop its activism. Instead of resuming classes, as the Middle Schoolers did, US students instead went to student-led workshops in teachers' rooms.Teachers, while present in the rooms, did not actively participate.
The topics of the workshops varied, from writing letters to the victims and survivors of school shootings, to phone calling representatives, to teach-ins about various topics, such as the history of school shootings and the 2nd Amendment. Each of these workshops involved multiple students from every grade in the high school.
According to sophomore Rohan Jain, who was the leader of a group that called representatives, "I feel like this activity in particular is really well-suited for making a difference." Jain's group quickly taught their members the proper tactics for calling representatives, such as methods of sounding polite while still trying to get a point across. They then went out into the hall and dialed the number of Governor Rauner, asking him to reconsider his Tuesday vetoing of a bill that would have required Illinois to license gun dealers.
While Jain and multiple others were calling their representatives, junior Jonah Meiselman-Ashen,  along with 12 other students, was writing letters to Parkland shooting survivors, as well as other school shooting victims and survivors. "I think that supporting Stoneman Douglas High School after what happened on February 14th is awesome," Meiselman-Ashen said, "especially what we're doing here at Parker."
This group was headed by Lindsay Carlin, who gave them paper, pencils, a few key phrases to write, and a list of every address of a school that had been affected by a shooting in the past.
Opinions about the day varied. "I think that the whole day might be a little too far," Meiselman-Ashen said. "I know that a majority of the other schools are only doing a walkout of 17 minutes, but then again, I'm also not opposed to writing letters and making signs for Stoneman Douglas High School."
Senior Talia Garg had a slightly different opinion. "I told myself that if something went awry, and they didn't do something well, I would leave," Garg said. "And it's 1:30, and I have not left yet, so I'm pretty impressed."
When asked why she signed up for the slideshow about school shootings, Garg said, "As horrible as this sounds, I think it is interesting to learn about the past shootings, and I just wanted to know even more than I already knew."
About the Writer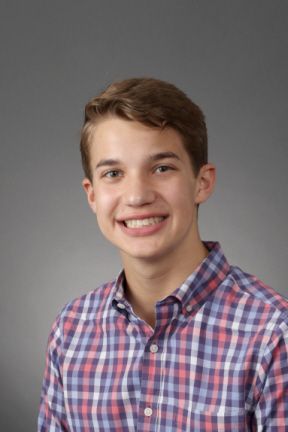 Zach Joseph, Editor-in-Chief
Zach Joseph is a senior in his fourth year on the staff of "The Weekly," and is ecstatic to be serving as an Editor-in-Chief for the 110th year of "The...